Album Of The Year #19 : Fallujah – Dreamless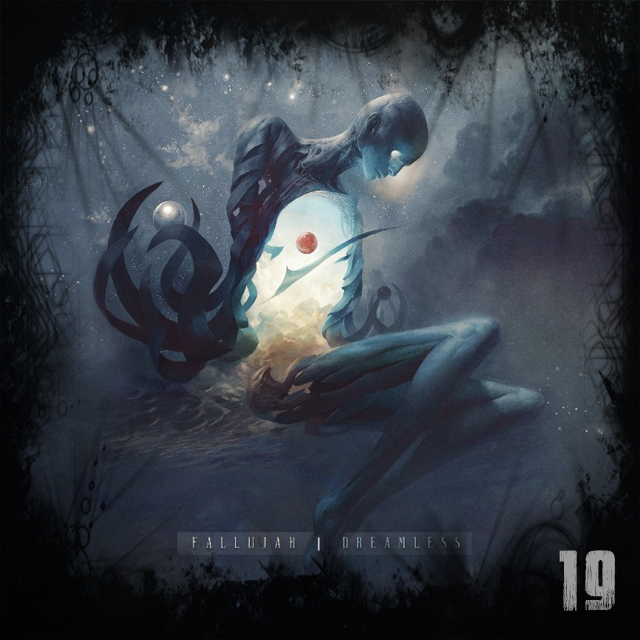 As we come into the final five Fallujah astounded the world with their work of pure genius that is Dreamless.
Coming off the back of the forward momentum that was created by Fallujah's monumental The Flesh Prevails, the band were slowly but surely beginning to fulfil their potential as candidates to lead the new wave of bands into the future. Snapping the band up before anyone else could Nuclear Blast picked them up leading to release of this year's brilliant Dreamless. Following up The Flesh Prevails would have surely been a daunting task, yet the band came prepared for the challenge.
Building on previously explored dynamics the band brought an even more refined sound to the table. Perfecting their symbiote of atmosphere electronics with Technical Death Metal wizardry. Sprinkling in the addition of beautiful female vocals leading "The Void Alone", now a staple of their live set up to be a truly triumphant moment for the band. With much of the album following suit each track thrives on its atmospheric surroundings. Mirroring the idea of a soundtrack whilst able to stand defiantly on their own each track compliments the last. Neatly tied together with endless dynamics that bring a sense of the organic into a genre that is by its own very nature sterile. Fallujah are well and truly onto something here. Being of such a young age as a band and already garnering such a fierce fan base this is merely the beginning. Proving the band aren't afraid of experimentation the likes of "Lacuna" or title track genius "Dreamless" bring experimental elements into the bands already overflowing vocabulary. Immerse yourself in the year's most transfixing record.
Fancy being taken out of this world this Christmas? Then pick up a copy of Fallujah's Dreamless here!