Album Of The Year #13 : Katatonia – The Fall Of Hearts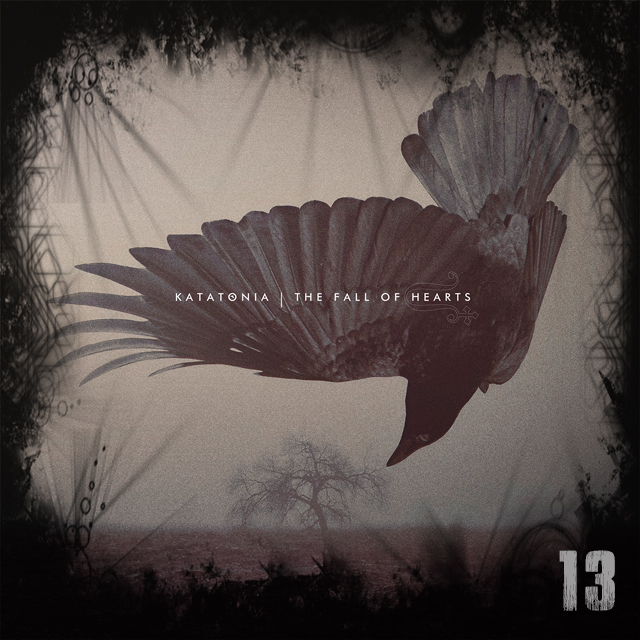 Leading the way at lucky #13 we have the astounding and quite possibly my personal favourite release of 2016, Katatonia's The Fall Of Hearts.
Katatonia, a band that I had previously not truly immersed myself in. Perhaps it was because of the more doleful melodies were not quite to my liking when I was slightly younger being weened off the self imposed Metalcore diet. Slowly maturing in my musical taste the the lofty ideologies of Prog seemed increasingly appealing, as time wore on I was well and truly immersed. Returning this year with their new album The Fall Of Hearts, upon hearing the debut single "Old Heart Falls" fell in love with the record, the song has since become potentially my favourite track of the year. Impatient for its arrival the track had been replayed until I could no more.
Coming together to form a truly exceptional work, vocalist Jonas Renkse's fluttering vocal patterns along with inspired lyrical choices create some of the most beautiful metaphors heard in Metal. Subtle piano flourishes, complimenting ebbing lead lines with new found drummer Daniel Moilanen. Coupled with the melancholic lead lines courtesy of guitarist Anders Nystrom and newly appointed lead guitarist Roger Ojersson of Tiamat fame, the two have the knock out combination perfected together.
Every single member of the band know their place, a well constructed sentence putting punctuation exactly as and when it is needed. Coalescing to form some of the most inspired song writing, not only that I have heard this year but in a very long time. Katatonia's performance on The Fall Of Hearts is second to none.  With each song saying its piece and never overstaying its welcome, no easy feat particularly with the miserable sounding melodies the band evoke which can often lead swiftly to boredom if not executed correctly.
Though it might have taken a while, Katatonia have delivered quite possibly the album of their career. Having been around the Metal scene for twenty five years you would have expected the band to perhaps play it safe and put out an album that would be easy, instead they released a record that at once goes completely outside of their comfort zone all the while remaining entrenched in what they do best. Simply put there are no better dealers of the doleful than the genius that is Katatonia. It would be a crying shame to miss out on this, no pun intended.
Fancy having a truly sad Christmas, then get Katatonia on you Christmas list! Pick up the record here.