Album of the Year #18: Rage – The Devil Strikes Again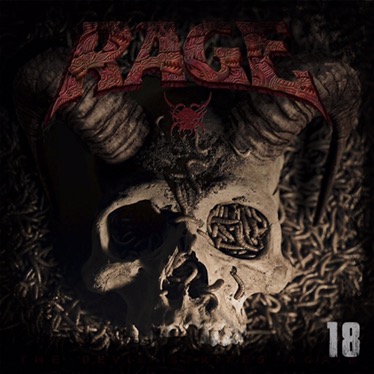 The Devil Struck Again in 2016. And he struck hard.
If you think I may be referring to that crop of terrible socio-political events that happened this year, well yes in a manner of speaking, but what I am really talking about is a Rage album that blew the cream of the crop off.
It surprised everyone when longtime members Victor Smolski and Andre Hilgers left the band last year after spending 16 years creating a very distinguishable sound for the power trio. They left sole member Peavy Wagner to rebuild the band into the old school heavy metal force it once was, and 'The Devil Strikes Again' was a statement of accomplishment.
Raw, passionate heavy metal in every track that took us back to the early days of Rage, and in the oddest sense really revitalised the band that have sat just under the radar for 30 years now. While it's stripped down, the songwriting is so classic and memorable that it stayed on the record player longer than intended, and it's still there. It has to be listed on the album of the year shortlist for managing to stay that long!