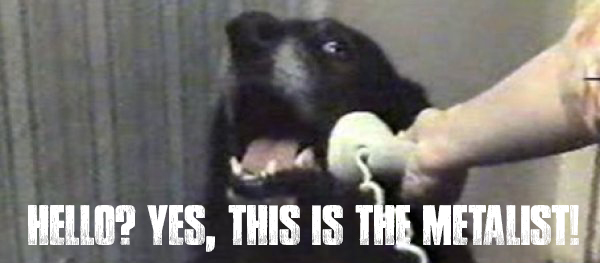 We'd love to hear from you!
Contact us by e-mail at info@themetalist.net
Or on social media:
About The Metalist
The Metalist is a London, UK based metal publication with a reach to thousands of metalheads worldwide. We have a passion for all subgenres of metal and frequently cover live shows, new albums, band interviews and provide a unique input into all the aforementioned aspects
Advertise With Us
If you or your company would like to advertise on our site, please contact us directly at advertise@themetalist.net. Please don't hesitate to contact us for any information regarding advertising and our rates.
Ad spaces we have available for hire are:
Leaderboard – Leading page ad (728 x 90px)
Rectangle – 2 x side bar ads (300 x 250px)
Full page  – Featured ad that covers the top and sides of the page
Custom – please enquire if you would like a custom ad placement on the site
Career Opportunites
The Metalist is an up and coming web publication reaching to thousands of metal fans daily around the world. We are always on the look out for passionate metal contributors!
We are currently offering internships for work experience. If you are a talented writer who would like to gain professional work experience and an insight into the metal music industry please contact careers@themetalist.net.