Album of the Year #14: Twilight Force – Heroes of Mighty Magic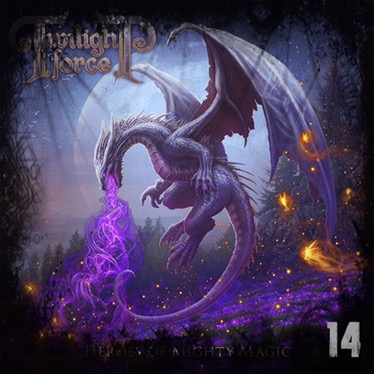 I always enjoy a good bit of power metal, but nothing has stunned me as much as Twilight Force probably since the release of Rhapsody's 'Power of the Dragonflame'. On that notion, 'Heroes of Mighty Magic' definitely makes the shortlist.
I feel like I've been raving about this album since it's summer release, but what is it exactly that makes it so good? Well the simple answer is that 'Heroes of Mighty Magic' truly embodies everything that makes power metal great.
Soundtrack symphonies, fantastical lyrics, technical guitar work and speedy battery are the staples of Twilight Force, with just a hint of cheese topping. The album is quite the journey, and without a doubt the best power metal album I have listened to in a good few years.