Album of The Year #11 – Opeth – Sorceress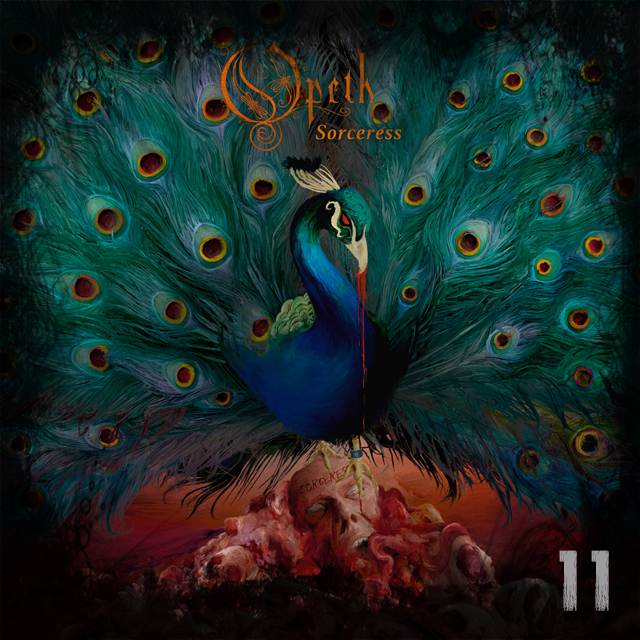 On Day 11 of our Album of The Year Christmas Countdown, Sweden once again graced us with their presence with the brand new record from the Progressive stalwarts, Opeth.
Iamthemorning – Lighthouse
Myrath – Legacy
Touché Amore – Stage Four
Ghost/Aeon – Metanoia
Meshuggah – The Violent Sleep Of Reason 
Avantasia – Ghostlights
Gojira – Magma
Devilment – II : The Mephisto Waltzes
The Dillinger Escape Plan – Dissociation
Periphery – III : Select Difficulty
After their genre cleaving decision to go the way of Prog and forgoe the well established Death Metal roots of the band in releasing Heritage, Opeth stuck to their guns with Pale Communion. Expanding on their horizons the group took to new heights with the release of their brand new album Sorceress.
Moving away from the all out King Crimson-esque Prog that was brought about on Heritage the band focused more on a tighter sound, contrary to the meandering Pale Communion. Which make no mistake was a masterpiece in itself. However Sorceress itself sees the band truly embrace these Prog roots, settling into their newly carved niche. The likes of "The Wilde Flowers" or the Arabian tinged "The Seventh Sojourn" bring to mind a more refined approach from a band who know what they are doing.
Having said that, the band haven't forgotten their Rock roots with some stunning solos, particular the centrepiece of "Era" and "Chrysalis". Whether it still be a division amongst fans, Opeth have firmly laid out their foot down and quite rightly so assuming authority that they can do, just about whatever they want. Whilst tipping their metaphorical hat to the greats, yet all the while remaining current and as Opeth have always been, groundbreaking, Sorceress is yet another stellar step forward in the band's twenty six year career. An absolutely essential purchase for any self respecting proghead.
Fancy a progged out Christmas? Then you can pick up Opeth's brilliant new offering here!