Tag: Revocation
Find all content in this site with the above tag here.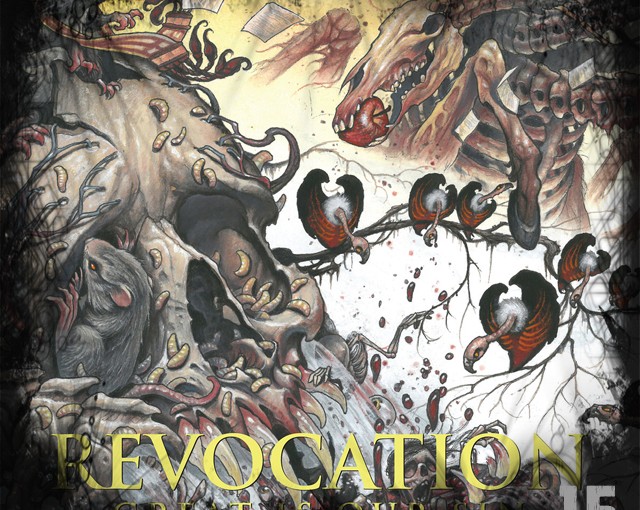 15th December 2016, 15:00
Posted by Tristan
Now having gone further than the halfway line in our Christmas Album of The Year Countdown we continue with a new breed of Death Metal pedigree in the form of Revocation. Check out the list to see a more in depth analysis of why we chose each below!
Returning back to the vanguard of Death Metal, Revocation wasted no time this year in delivering their calculated masterstroke of Metal once again. Like clockwork the band put out albums every two years. Deciding instead go for a more well rounded approach this time, Dave Davidson decided that thematically the record would center around humanity and its varying degrees of idiocy in its idea of humanity in itself. However this was also the first record not to feature long time drummer Phil Dubois-Coyne. Enlisting the help of one Ash Pearson of previous 3 Inches of Blood fame, the drummer in a word totally floored everyone. From the fluttering Jazz style beats to the all out blasting that Revocation are known for Pearson truly stepped up his game.