An Interview With : Joakim Svensson (Entrails)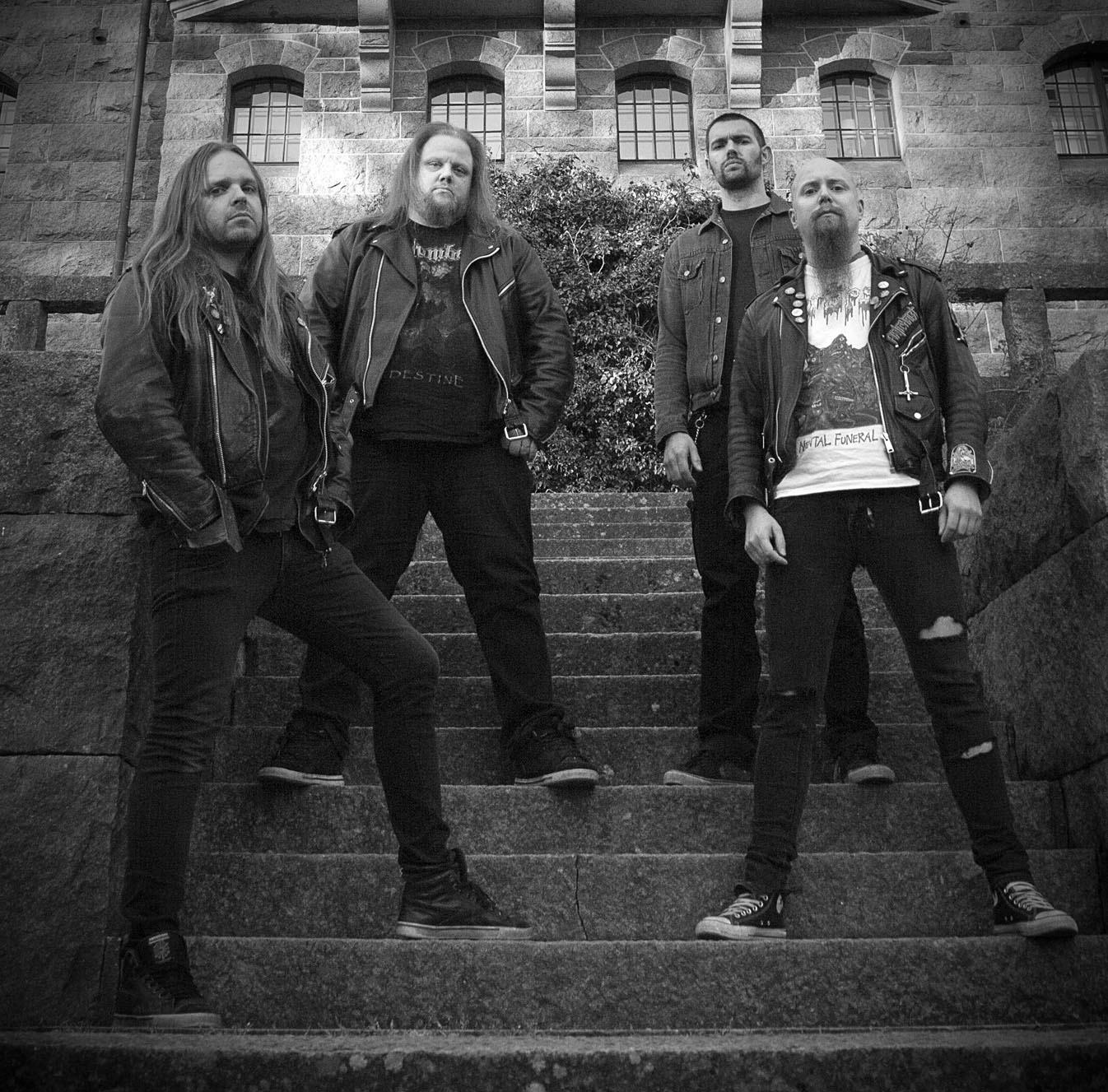 Entrails, a band that are forging relentlessly forward in the age of Death Metal. Having released their brand new album Obliteration, we sat down and spoke with bass guitarist and the creator of those classic Gothenburg vocals Joakim Svensson. Speaking about the new album, what exactly its like to be in the rebirth of Death Metal and why Swedish fans are just so grumpy!
Was it easier that you had your own studio for the new album?

Yeah probably but we still had a deadline. It's more convenient of course because I live in another town and I have to take the train out, we can kind of do it whenever we want. You don't have to book the stupid like you usually do.

When you entered the studio did you junker down or have small focused sessions?

Small focused sessions, the vocals took two sessions maybe two hours something like that, I can't sing for long you know. I just scream until my voice hurts and then I just do it again the next day! The drums were one session I think the rest was like two sessions. I like the energy of not having to be in the studio for like months and months or weeks, I don't really get the point. You lose the whole feeling of it. Over produced albums I don't like it, I would rather have some weird stuff, where the voice cracks. I would rather have that than have the perfect sounding album.

It kind of goes hand in hand with the music I guess then, you prefer a raw approach…

Yeah, I think that Death Metal should be honest. It's not about technical stuff, it's not about over producing albums. I think there should be more feeling and atmosphere and honesty, that punky vibe. For me at least, early Death Metal albums, early Deicide, Morbid Angel and stuff it's overly precise you know? The feeling you can't beat it.
This is only just an excerpt from our chat with the man, if you want to hear the full interview click our Soundcloud player below. You can check out a whole load of other interviews on our Soundcloud page too!
Entrails is brand new album Obliteration is out now via Metal Blade.