Fleshgod Apocalypse & Carach Angren – Live At The Underworld
Concept albums are fast becoming some of the hottest Metal property on the market. Often needing flamboyant dressage with details ranging from costumes with the way into props, the air of the theatrical is more than just a force to be reckoned with. Having toured the US extensively together last year, Fleshgod Apocalypse and Carach Angren being their haunting theatre to a more European of audiences but will Horror outweigh Drama?
Put together on a double bill of sorts Carach Angren are, on record, a veritable feast of musical ideas. For those unfamiliar with the band, storytelling is their forte. Creating their own macabre tales, each record retains its unique identity. Similar to that of a book series, currently touring their 2015 effort This Is No Fairytale, the band are making spectral waves in the world of Symphonic Metal. Marking their return to London in years the spectral apparitions launch right into their new album "Once Upon A Time" immediately setting ghoulish scene where we follow let's just say an ill fated family's adventures.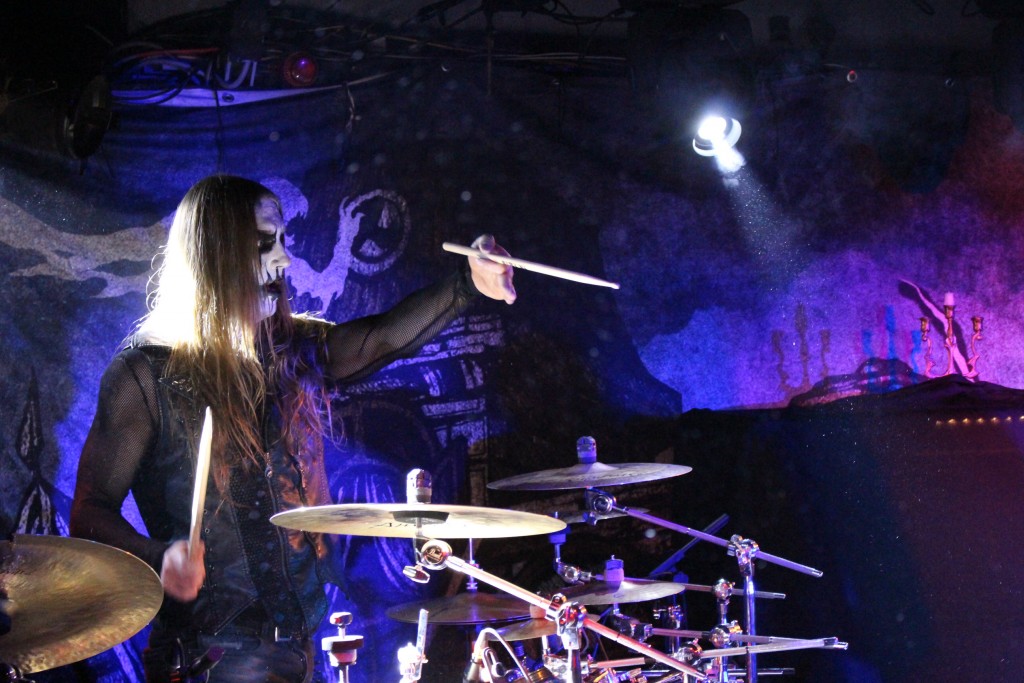 Successfully navigating their way through the first track "There's No Place Like Home" the band move into the chase sequence of "Lingering In an Imprint Haunting" before chopping and changing into Death Came From A Phantom Ship number "Departure Towards A Nautical Curse" and herein seems to lie the problem. Particularly with TINF the motif of the concept is somewhat lost in the cherry picking of songs making for the material to be harder to stomach perhaps than most. It also becomes apparent of just how reliant the band are on a computer. Of course fitting an orchestra on tour would never happen but the lack of instruments on stage does give an air that all of this music coming from such a small set up an air of disbelief.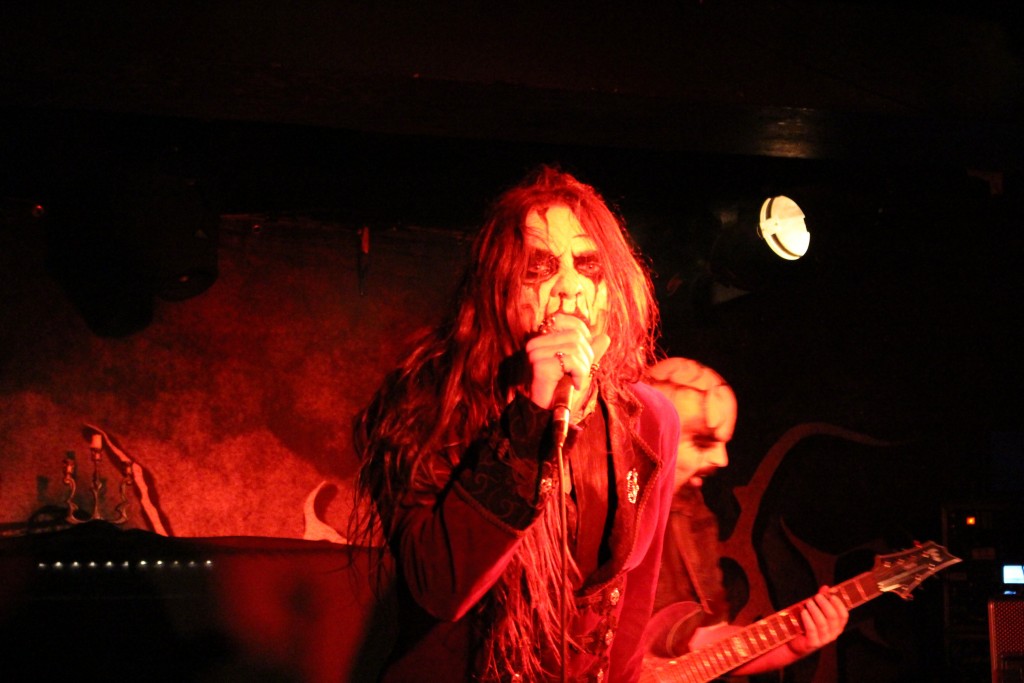 The more "band appropriate" tracks the likes of "Bitte Tote Mich" go down better along with Phantom Ship number "Bloodstains On The Captains Log". Given the fact that we are in a dingy club in London however the band do play well, with Seregor's theatrical expressions carrying across well but owing to the not so great sound his brilliantly put together lyrics are lost to sound like barking. Bringing the aggression to the fore with "Killed And Served By The Devil" it's clear that Carach Angren can whip up a maelstrom and interact brilliantly with their ever growing fan base but for a setting like The Underworld it just looks somewhat out of place. Given more production value, more theatrics it could be a believable story but as it is there are elements that work and elements that simply don't quite translate to the live setting but it's nonetheless a requisite performance that will see The Underworld haunted at least until the end of 2017.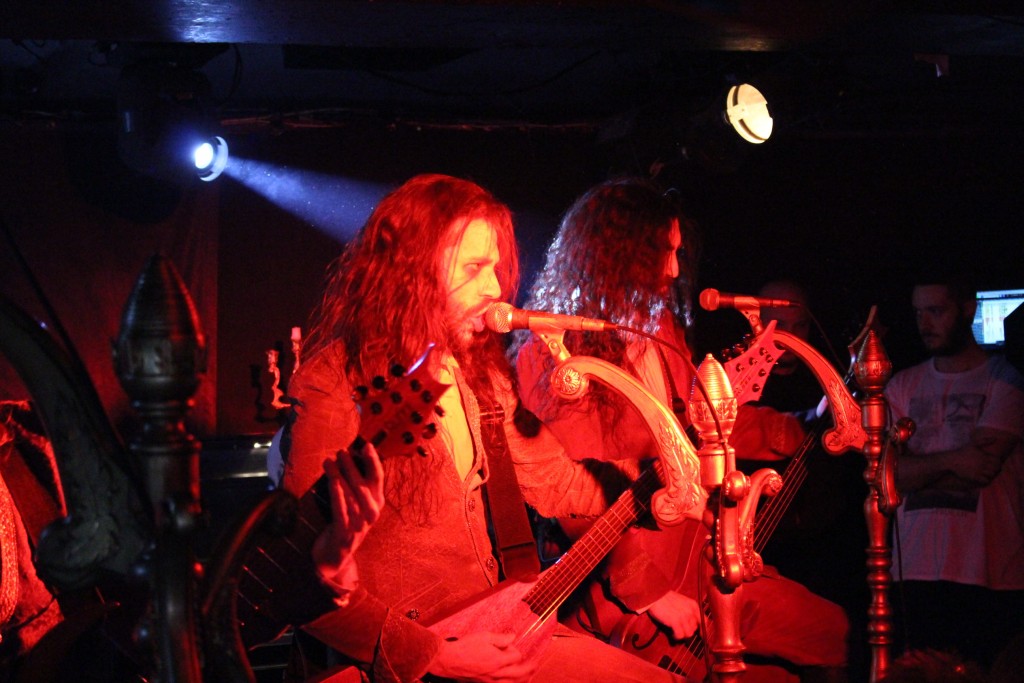 Having previously visited almost a year ago to the day, Fleshgod Apocalypse are met with just as uproarious approval as they were back in March last year. Well and truly in the thick of the King album cycle it's clear to see even that in the year the band have had the record released their game has well and truly been upped. Introduction of "Marche Royale" doesn't lose its regal footing one bit with the drip fed arrival of members before culminating in the proceeding "In Aeternum"
Despite the intricacy of each of Fleshgod's songs their idea is relatively simple. These songs are built for large scale venues, now beginning to be able to fill the potential venues I wouldn't be surprised if Electric Ballroom's will be making an appearance following their second Underworld positioning particularly since the sold out performance tonight has people clambering on top of one another to get a view of the stage. Despite the cozy stage set up the band navigate tracks like the testicle squishing "The Violation" with ease or the slower trundle of "Cold As Perfection" and of course fan favourite "Pathfinder".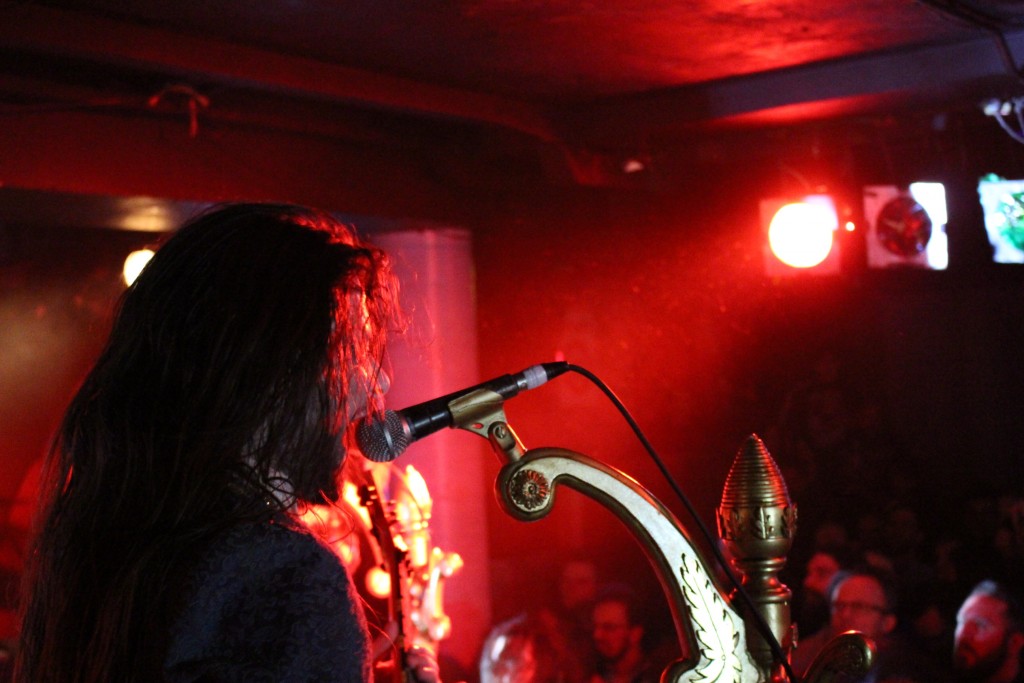 However there are some small mishaps that crop up where perhaps there might be just a little TOO much going on where it sounded as though the dist-orchestra had fallen behind. Bar these momentary lapses, the band were on fantastic form with frontman Tomasso Riccardi acting as conductor of the controlled mayhem in the rather young looking pit. Which is another element that shouldn't be overlooked, the band are also able to appeal to a wide spectrum of audiences with ages ranging from grey beards to "I can't even grow a beard". It is a wonderful sight to behold and just as rapturously as The Underworld was brought into their grand finale previously so do they triumphantly finish on their crescendo of "The Forsaking" as cannons of confetti once again shower the crowd in celebration of our Italians triumphant stay. Once again the band are beginning to reach their full potential that could well one day see them big enough to fill their ostentatious ambitions with large scale performances that would at last not only fit all band members on a stage but their truly daunting musical prowess. Fleshgod Apocalypse once again reign supreme in London tonight.