Bringing War and Wreaking Havok at The Underworld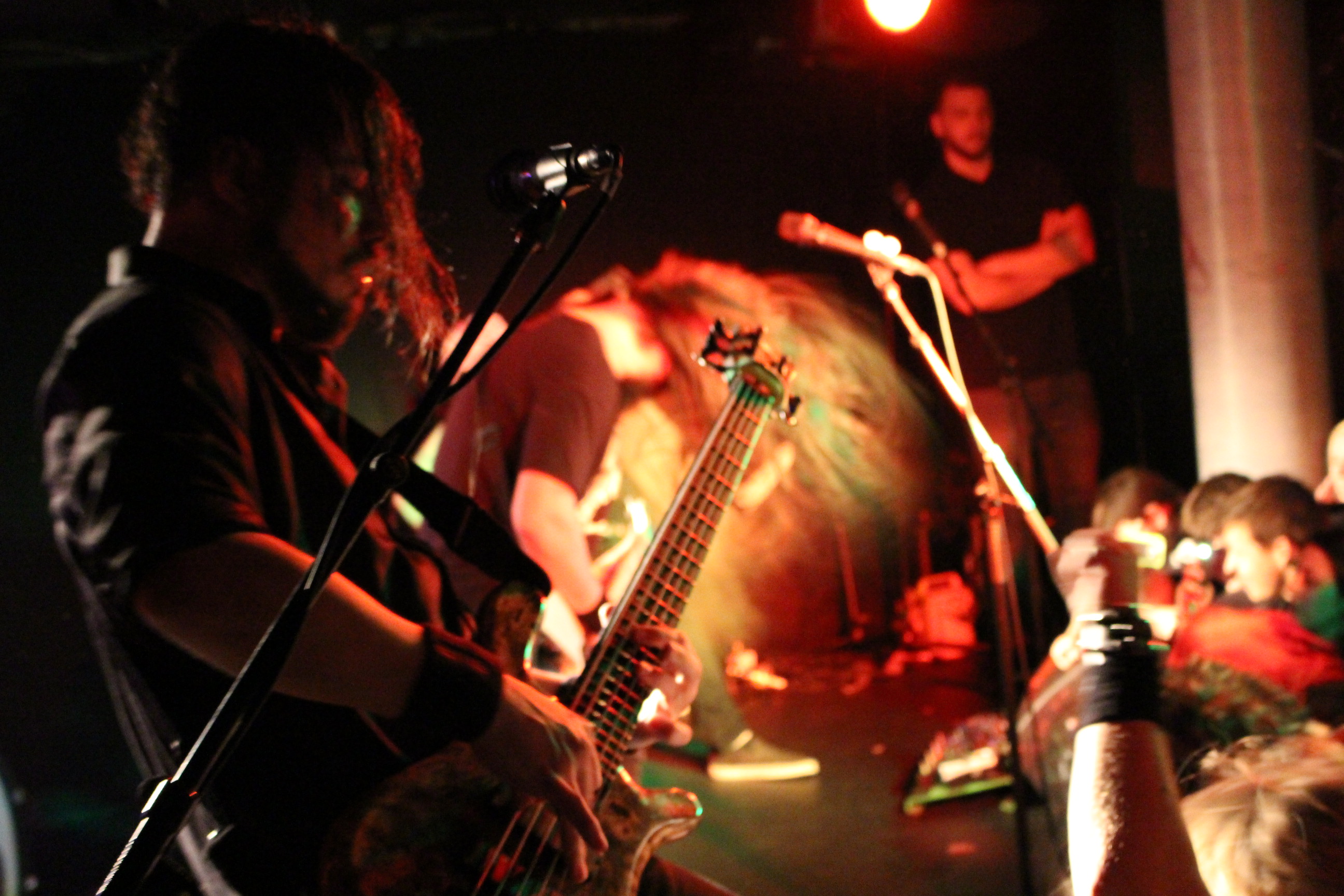 War in the modern world is an ever changing entity. Though it's sentiment remains the same, it's means change with the times. With this in mind, Thrash Metal and all of it's totalitarian prophecies has never been more pertinent. Leaders of the new movement of Modern Thrash the charge is led by Havok, whilst biting at their heels is Warbringer. Embarking on an extensive European tour together the two Teutonic bands bring with them support in the form of Exmortus, the Death Metal come Thrash Metal virtuosos and French Gorod.
Opting to change their stripes, French riffers Gorod have gone full Thrash with their new EP. Moving away from the complicated A Maze of Recycled Creeds, the band fall into place here in the all star Thrash line up tonight. A lucky escape given their previous material could have meant that the band would have stuck out like a sore thumb.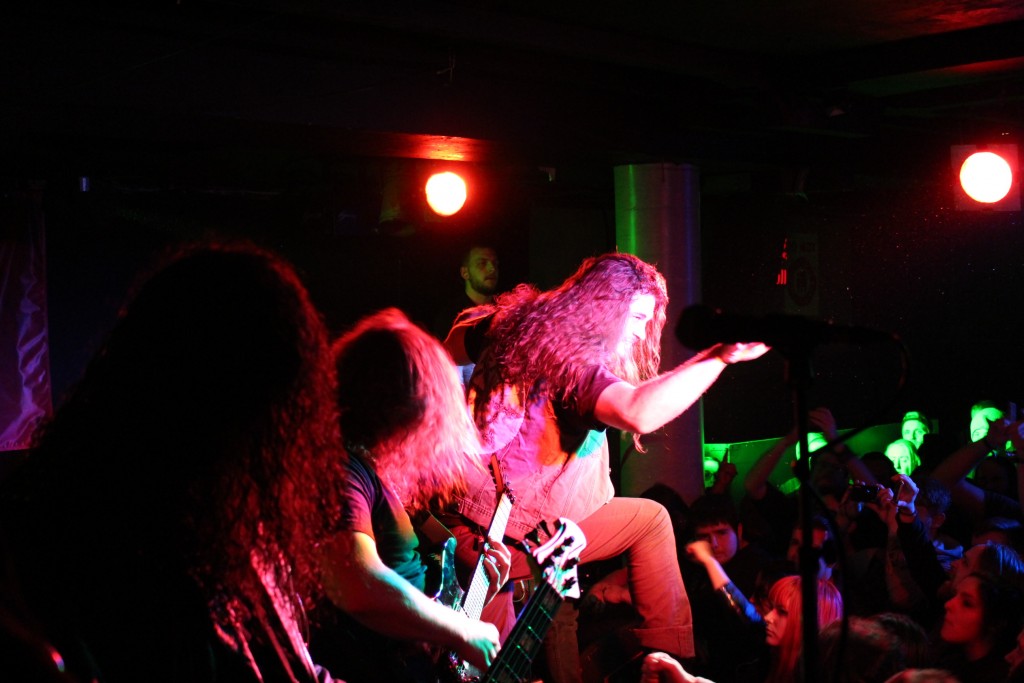 Following a couple of turbulent years where line ups had crumbed and futures were uncertain, Warbringer emerge victorious. With a new label and new members, despite the odds Warbringer's blades haven't been blunted as the band erupt into war cry of "Silhouettes". Proving more than their worth, the band have been doing this for quite some time now. Seeing a packed out Underworld appear for their set is a welcome and well deserved sight. Though the band might not be headlining here tonight, they absolutely own the stage when it's their time to shine performing pitch perfect renditions of new cuts off Woe To The Vanquished.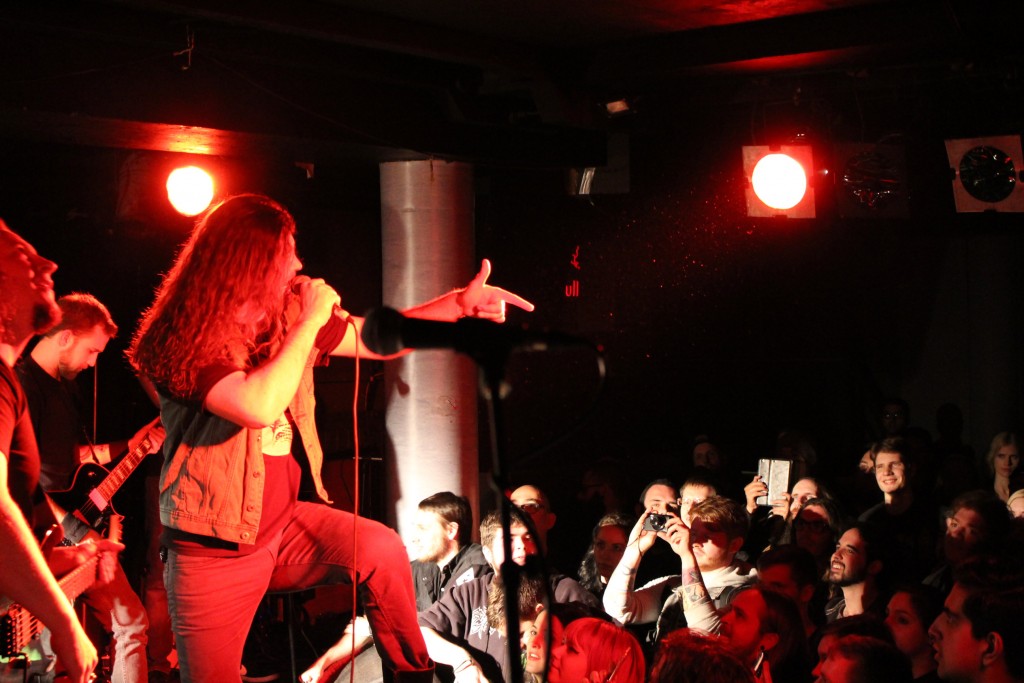 With solos coming thick and fast from the new guitarist and classic shredder Adam Carol, lyrically a perfect ambassador for the band's message, singer John Keevil is positively on fire tonight. Delving back into Waking Into Nightmares number "Pray For Death" sees the band more ferocious side tonight. Delivering his Halfordian highs with ease and clarity celebrating Thrash the artillery rounds of "Shellfire" pierce The Underworld's armour as more beers are raised and heads banged. After one fan was a little too hands on as the intro to "Combat Shock" features an ad libbed "Dude get off my leg!" It's merely just another indication of just how much of a good time fans have with this band. Along with a confirmation that despite their serious subject matter, the boys in Warbringer are far from being too serious.  Not to mention the band themselves, smiling ear to ear. Launching into their final section of their Thrash assault, Keevil quite rightly states that after all is said and done, though many would argue Thrash Metal has had a revival the frontman professes that it's still been there all along and with a performance as brilliant as Warbringer's tonight you would be hard pressed to disagree.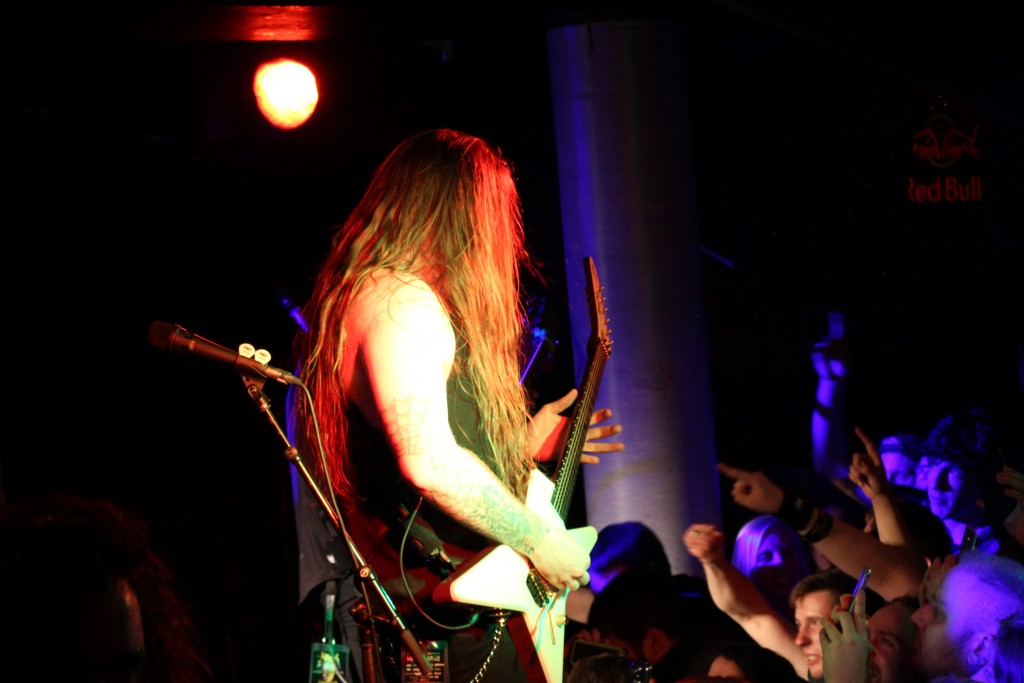 One of the many bands who are calling fans to "Wake Up" to the truths that society are force feeding us, Havok released their most accomplished material to date with Conformicide. Equally as punishing are their razor sharp sound is their presence live. Heading a current tour snaking its way throughout Europe, the band are proving to merit their headline title. Bursting into the evenings proceedings with "Point Of No Return" these Colorado hooligans prove that they mean business.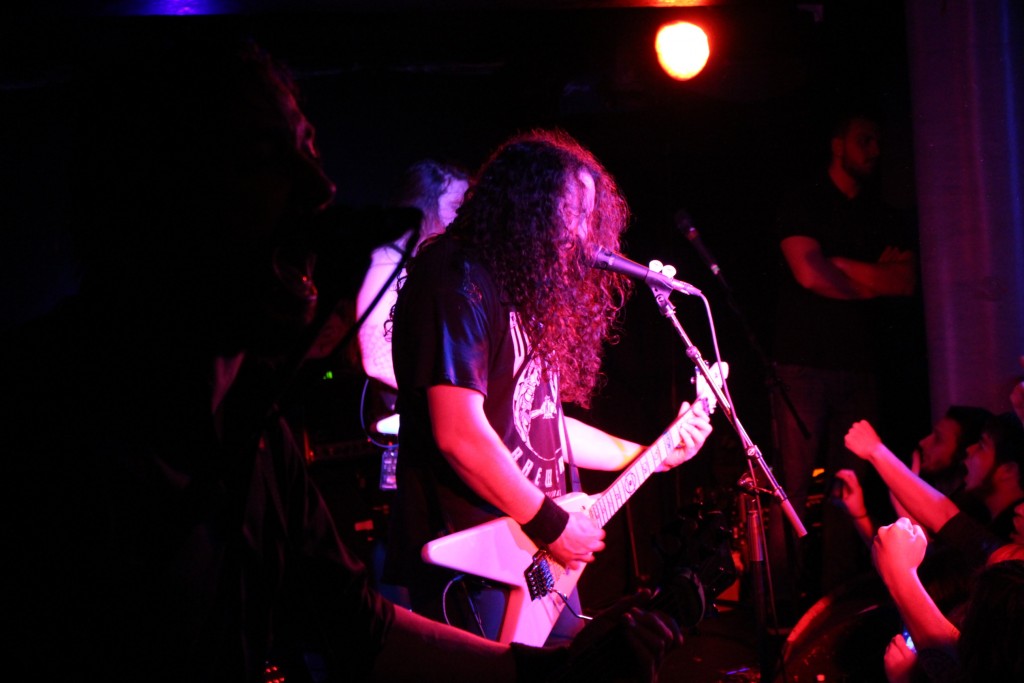 With material spanning from throughout their incredibly lucrative career, the band are fast becoming an incredibly loud voice in the Thrash movement. Particularly with newer cuts "Claiming Certainty" and the politician questioning "Hang 'Em High" both fantastic introductions, though from the looks of the battle jackets present here tonight there aren't many a fair weather fan! Given the intimate setting of The Underworld, Havok make a sizeable dent in its underbelly. With stage dives coming in the spirit of Thrash is well and truly still alive.
Often an unpredictable element of the evening, tonight sound is on the band's side as ripping leads coming from the epic "Ingsoc" are plucked out of the air with ease. A testament to the band's writing ability the track works even better in a live atmosphere than just coming off their newly released Conformicide. Not to mention the aptitude of new bassist Nick Schendzielos, now more fluent in performing live the man has at long last had his recording debut. Tonight, with a stacked out bill ranging from all sorts of technical virtuosos it is more apparent than ever that Thrash is well and truly alive and kicking. After the initial mouth to mouth given by Evile and the like some ten years ago now Thrash Metal couldn't be in a better health. With Kreator not long having stormed their way through it's clear to say that Havok and Warbringer are well and truly at the vanguard of the Thrash movement and with a performance like tonight's anyone here will understand why.