Textures Live At The Underworld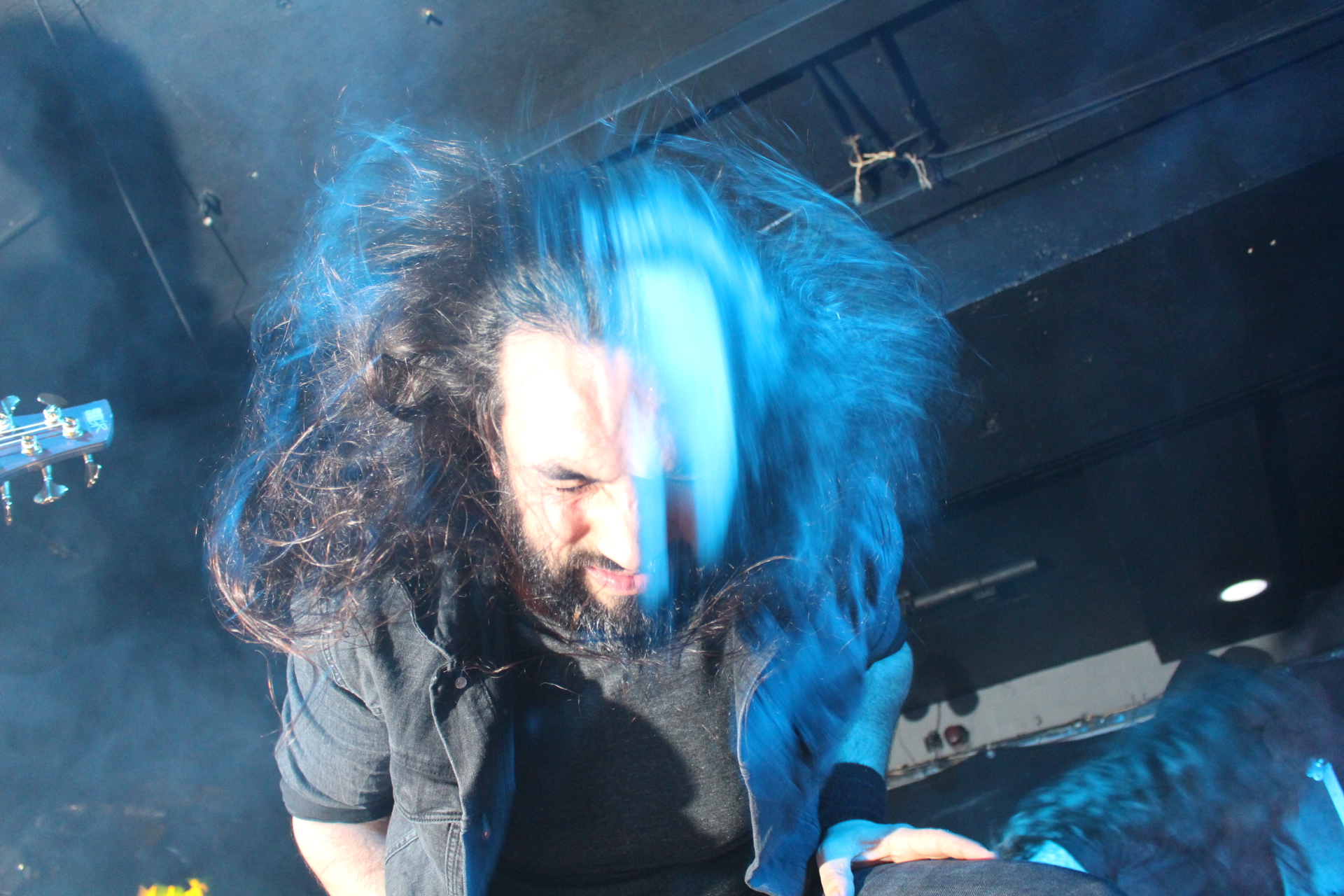 Forging a creative path that many would hardly conceive in a lifetime Textures have announced their return this year. Releasing their brand new album Phenotype this month the band embarked on their Oceans Collide tour. Currently performing all over Europe, Textures brought their brand new show comprising material from their early beginnings in Polars right up until their conceptual tour de force Phenotype to London for one night only.
25th February 2016
The Underworld
London
Support Bands: Brutai
Ah The Underworld, every resident Metal head of London's favourite small venue. Complete with its dingy charm, when walking in for tonight's proceedings instead of the well wishing smell of sweat and the odd whiff of urine, tonight The Underworld has undergone a transformation. Our belle of the underground ball has been sent for a makeover, complete with new flooring a brand new PA system and a full paint job The Underworld never looked, sounded and smelled so great.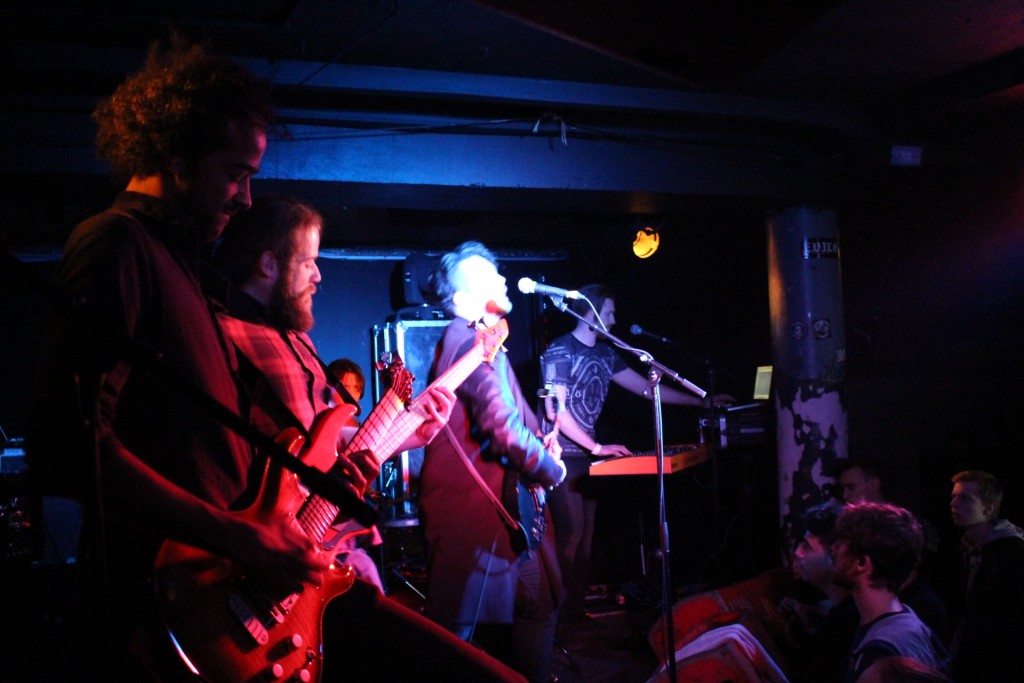 High off the recent paint fumes we walk in to see new comers Brutai taking to the stage having previously preformed at last year's Tech Fest it seems that it has indeed stood the band in good stead. Slowly but surely making their way in the London circuit tonight the band might work well but for many Textures are the only band on their mind this evening. However despite this mentality the band perform well delivering their if slightly generic Progressive Metal.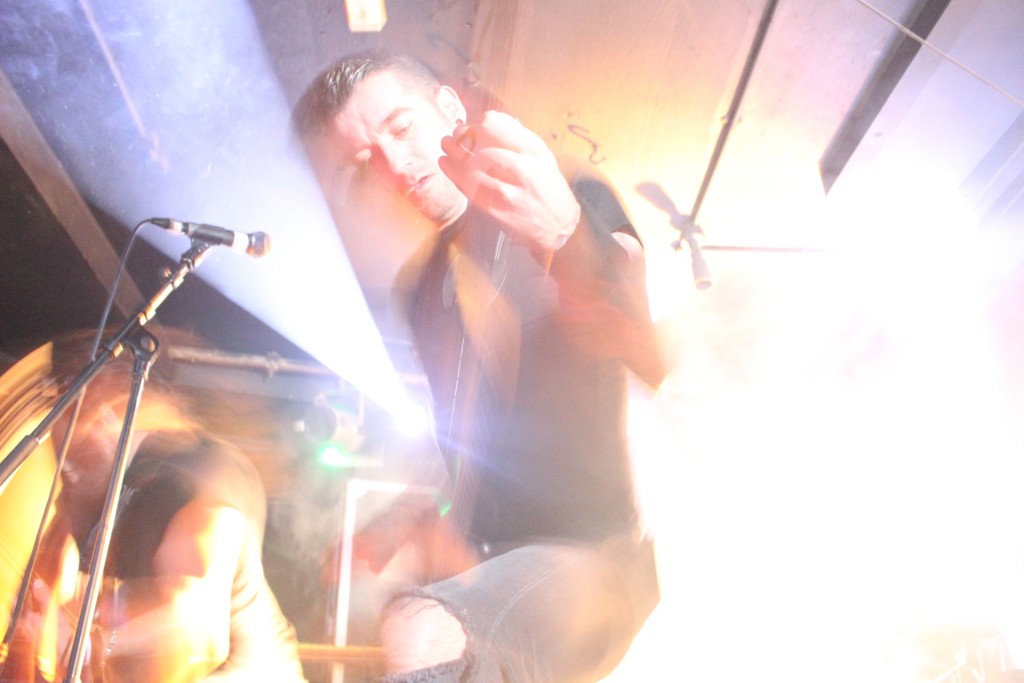 As the stage is adorned with lighting that would make a young Enter Shikari blush it's clear that Textures do not do compromises when it comes to their performance. After lining up the relevant equipment, the lights dim amidst dry ice the arrival of tonight's headline act launch straight into Silhouettes "One Eye For A Thousand". Initially the lighting props seem to be smoke and mirrors but it's clear that Textures' performance tonight is merely enhanced by the additional colours of their fantastic show.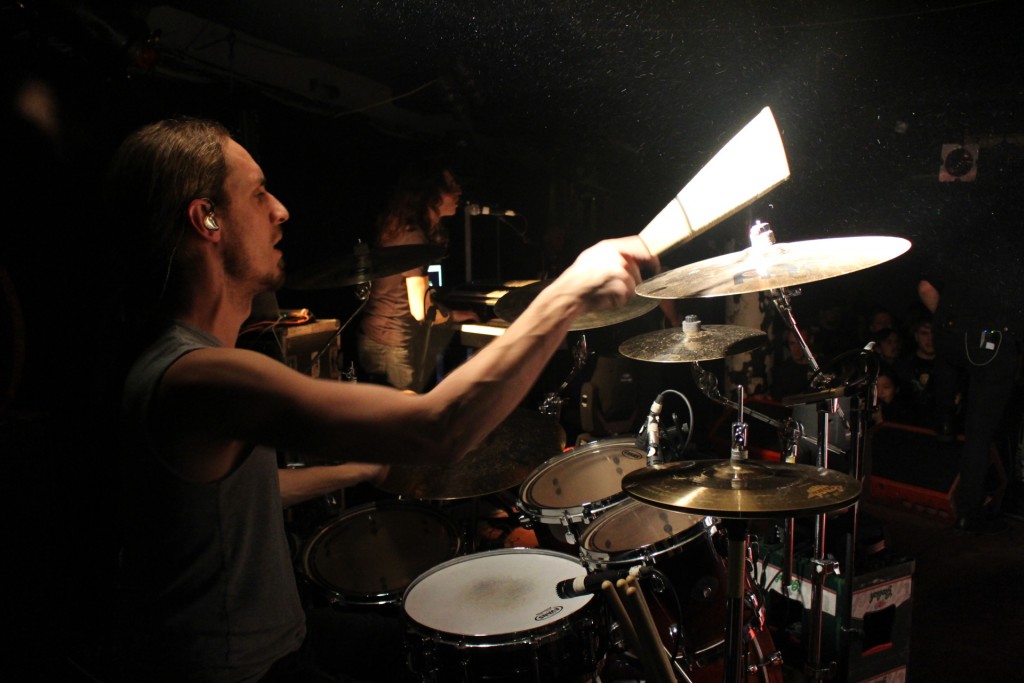 Moving into the vastly more aggressive "Oceans Collide" the band unveil just one of their multi faceted strengths. The sheers aggression delivered from singer Daniel De Jongh is unparalleled. Neither sacrificing technique or emotion, the singer galvanises energy harvested from the band via pneumatic rhythmic sections. Cuts ranging from second new jam "New Horizons" showcase the multi layered melodies that the band employ perfectly straddling the line between all out fury and melodious bathing. However it's crowd favourites the likes of the desert visiting classic of "Reaching Home" that are greeted with open arms, not to say the attention of tonight's crowd wavers with the likes of a devastating "Shaping A Single Grain of Sand". A performance that is simultaneously organic yet rigidly technical demands it's attention and the likes of "Swandive" make for fantastic set pieces as our lights change from a metaphorical red to a yellow hue.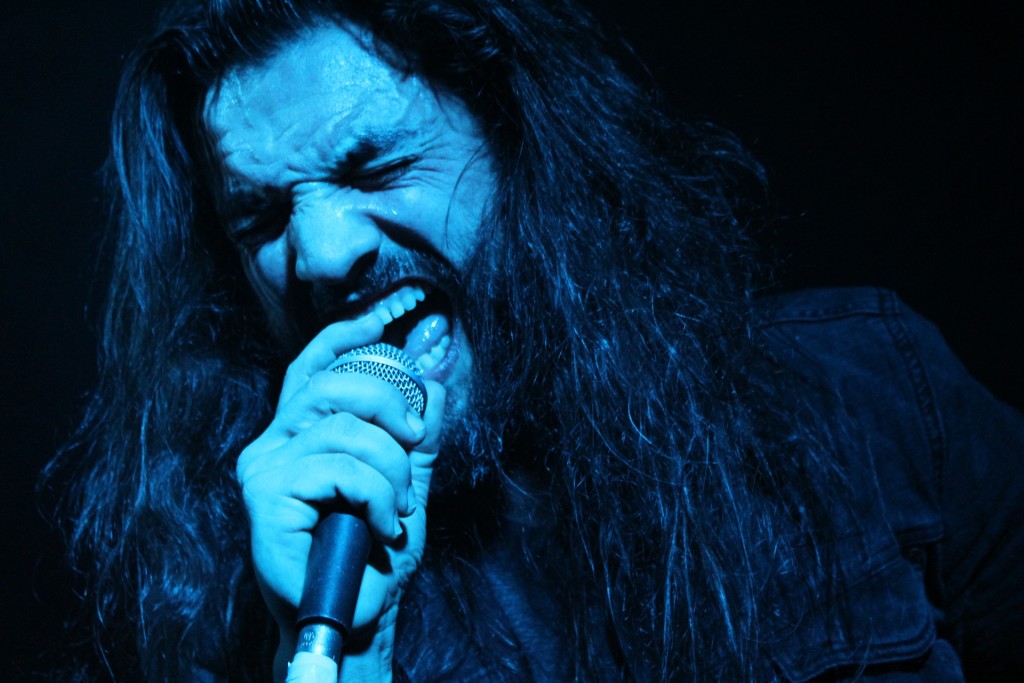 Discussed on the new album Phenotype one of the more pertinent thematics in Textures' vocabulary is that of genetical etymologies. Giving the band's already fearsome back catalogue a run for its money, the likes of prog mini epic "Illuminate The Trail" conjures this mystical wondering. Awash with emotion our subtle and truly beautiful interlude of "Zman" is easily a personal high point. Highlighting the true musical dexterity of the band showing that they can conjure soundscapes that are beautiful if not devastating move effortlessly into suite "Timeless", where our keyboardist Uri Dijk has his rightful moment in the sun. With the recently made up Underworld paired up with Textures' brilliant balance of sound, tonight the levels in our Camden basement are unow rallied. Ensuring that Joe Tal's rediscovered guitar leads soar when needed and the driving force of "Singularity" is never lost w,dust he bands kinetic energy. Having just released their most ambitious work to date the journey for Textures has only just begun. Set to unveil their second part of double concept album Genotype later next year, with the aid of mature, philosophical concepts truly astonishing technical ability and a flawless live presence Textures are slowly but surely crafting their own boundary breaking title.