Ten Bands You Have To Check Out At Download Festival 2016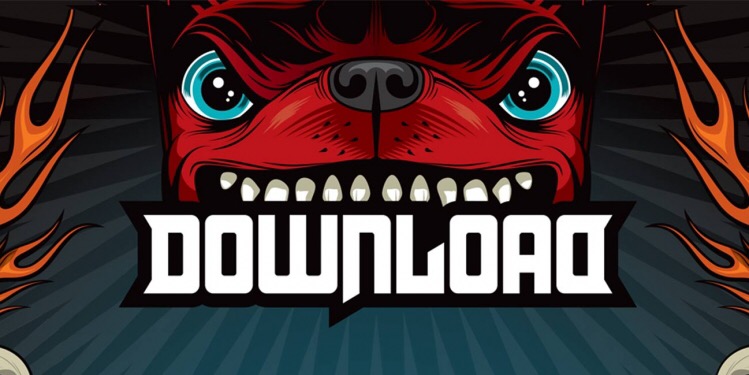 The arrival of June signals the imminent release of summer, at last the sun has come to sparingly greet our British Isles and though the forecast might be slightly murkier than perhaps we wanted, I for one am in high spirits that the fields in Donington this weekend will weather the storm. For anyone heading down to the eponymous festival this weekend we have picked ten band's that among the Demi God status of our headliners truly demand your attention. Whether in a tent or on main stage these bands are the ones to watch.
Gojira – Sunday : Maverick Stage (17:20-18:00)
Releasing their first recording in four years Gojira a set to level the bar even higher than their critically acclaimed previous effort L'enfant Sauvage. Coming out of their state of hibernation after the saddening news of their mothers passing, both brothers Duplantier resolved to craft the best material to date and they have delivered. Having already heard singles "Stranded" and "Silvera" the band have put anticipations on red alert and coupled with their absolutely ferocious live presence you will not want to miss them.
Black Peaks – Saturday : The Maverick Stage (12:45 – 13:15)
Making waves in the UK scene Black Peaks have been growing from strength to strength since the release of their brand new album Statues. With last Friday seeing the band support the multi mega huge stars that are Deftones at their Wembley Arena show the sky is the limit for this brilliant young band. Being invited to perform at Download having just released their debut album the boys will no doubt kick up a fuss in The Maverick Stage that you don't want to miss out on.
Tesseract – Saturday : Lemmy Stage (15:00-15:30)
Making their Download main stage debut Tesseract will be performing a short set of half an hour delivering their earth shattering material from last year's brilliant Polaris. Short but sweet the record works perfectly at encapsulating the band's entire otherworldly ethos in short sharp tracks. Just as devastating is the band's Concealing Fate EP winch the band will be performing in its entirety in a smaller scale show after their main stage performance. Reaching wide audiences the band have toured the states under their headline monicker and are reaping the rewards of their collective musical genius. Make sure you catch them.
Deftones – Saturday : Lemmy Stage (18:40 – 19:50)
Previously marking their territory with an absolutely flawless performance years ago we welcome Deftones back with open arms for yet another Deftones masterpiece. Releasing their brand new album Gore in April of this year the band return with a renewed sense of understanding towards their music making for a brilliant listen. No doubt for fans of older material the band will be bringing out the big guns of White Pony era material. Potential for a perfectly timed sunset as well, imagine that! Serene tones of Stephen Carpenter as the sun is setting before Black Sabbath appear on stage could there be anything better??
The Amity Affliction – Friday : Encore Stage (17:05 – 17:45)
Set to release their latest coup d grace The Amity Affliction are Australia's answer to Funeral For A Friend. Growing exponentially since the release of their ignition starting Youngblood the band will return with their latest make up in the form of This Could Be Heartbreak. Seeing the band attain a position to be able to perform late in the afternoon on Download's main stage must no doubt humble the band into understanding that the new age of Metalcore come Screamo is in very good hands.
Periphery – Sunday : Encore Stage (14:10 – 14:40)
Having collated enough music that band's could happily leave for a long while Periphery are right back at it. After the monumental undertaking that was Juggernaut the band announced their brand new album Select Dofficulty set for a July release later this year. Showcasing their boundless work ethic the band simply don't stop! Not to mention performing live the unit are a force to be reckoned with, amid offering master classes and setting up their very own Periphery Summer Jam this Summer in the States is there anything this band cannot do?
Napalm Death – Sunday : Dogtooth Stage (19:50 – 20:35)
Despite their lengthy career Napalm Death released one of the most sonically vicious albums of 2015. Pointing their gaze towards the likes of the injustices of the world in third world countries Napalm Death wrote what was potentially one of their most caustic efforts yet. Rounding off The Maverick stage on Sunday the band will no doubt rouse those weary Downloaders into an untameable maelstrom that is a Napalm Death show. If John Peel liked them then they simply demand you attention this weekend.
Megadeth – Saturday Lemmy Stage : (17:00 – 18:00)
After the somewhat unexpected exit that left the Dave's a little high and dry the band picked up their socks and did what any normal band wild do, carried on. Going through multiple candidates until both Chris Adler and Kiko Louierio finally made the cut, the band then resolved to record and release Dystopia. Arguably one of the finest moments of Megadeth's career long since the hey days of Rust In Peace, Dystopia was a frank look at the current state of the world address in a modern take. Creating ten blistering tracks and an awesome cover the band have been raring to go and now the cats out of the bag we can finally hear more material from Dystopia.
Architects – Saturday : Encore Stage (18:05 – 18:45)
Addressing the current state of the world in their honest look into the mirror that is All Our Gods Have Abandoned Us, Architects have created what could be argued as their most mature release to date. Aiming to try and bring a message across with their music the record is spreading like wildfire with the band have ping several Radio One premieres and soon to be performing their very first headline show at London lauded Brixton Academy this winter. Seeing the band embark on potentially their biggest tour yet, this is just the tip of the iceberg for Architects with their insane live performance their appearance at this year's Download will be a fantastic starting point for their new career.
Municipal Waste – Saturday : Dogtooth Stage (19:50 – 20:35)
Underdogs of the Thrash genre Municipal Waste hold a special place close to those most toxic of hearts. Releasing albums that are just as rock solid their last with the penultimate ripper The Fatal Feast seeing Municipal Waste explore the idea of being in space we are surely due some new material from the band. Though it understandable with the members' ridiculous work ethic, particularly with Six Feet Under, Iron Reagan and the like so when the band do make an appearance you would be wise to make sure you catch them whilst you can!
Download will be held at the hallowed Donington this week of Friday 10th, Saturdy 11th and Sumday 12th of June. Headlined by Rammstein, Black Sabbath and Iron Maiden.