Revocation Announce New Album And New Song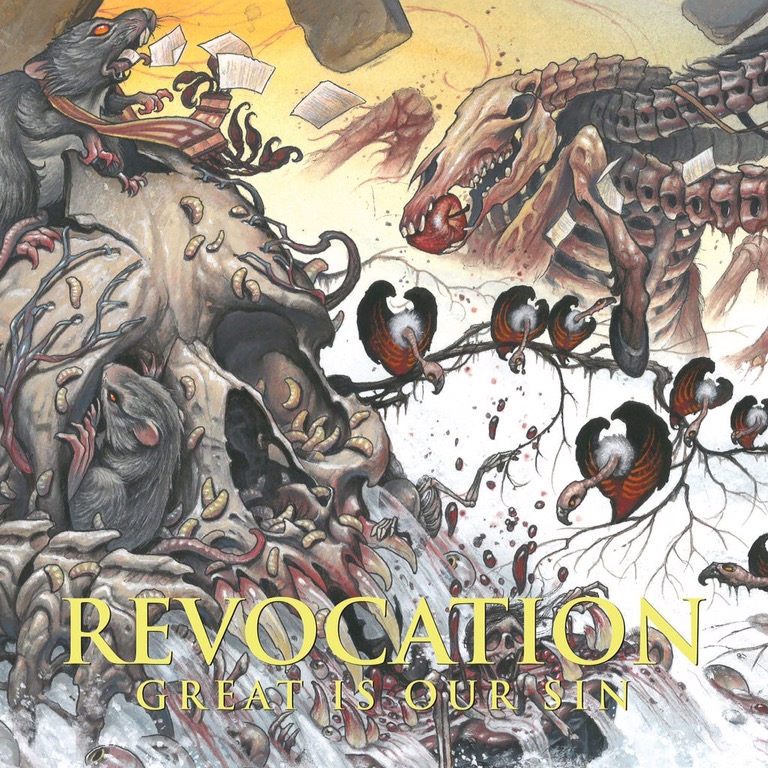 Today is a very good day.
At long last he silence has been broken regarding Revocation's follow up to the gloomy 2014 effort Deathless. Announcing today that the band will be releasing brand new album Great Is Our Sin not only have the band unveiled the artwork and details surrounding the album's July 22nd release (same day as Black Crown Initiate I might add) but a brand new song!
Titled "Confession" the track is fast. By Revocation's standards that is saying something, not choosing Phil Dubois-Coyne's successor lightly drummer Ash Pearson was put through the paces on this one. On the single it seems that the band have opted for a more dissonant approach with Davidson's trademark spastic guitar style making an appearance and not to mention a blistering solo mid way through.
Stating that the album will also feature a guest appearance of Marty Friedman, easily one of the best guitarists to be alive. Presumably from their work together on Inferno, enough blabbering listen now! However I'm not sure how I feel about that artwork, it's the least morbid of their release but we've seen all sorts from the band before. I'm sure it will grow on me!
Revocation's newly announced Great Is Our Sin is set for a July 22nd release via Metal a Blade.