Obscura Announce Tech Death Tour Of The Year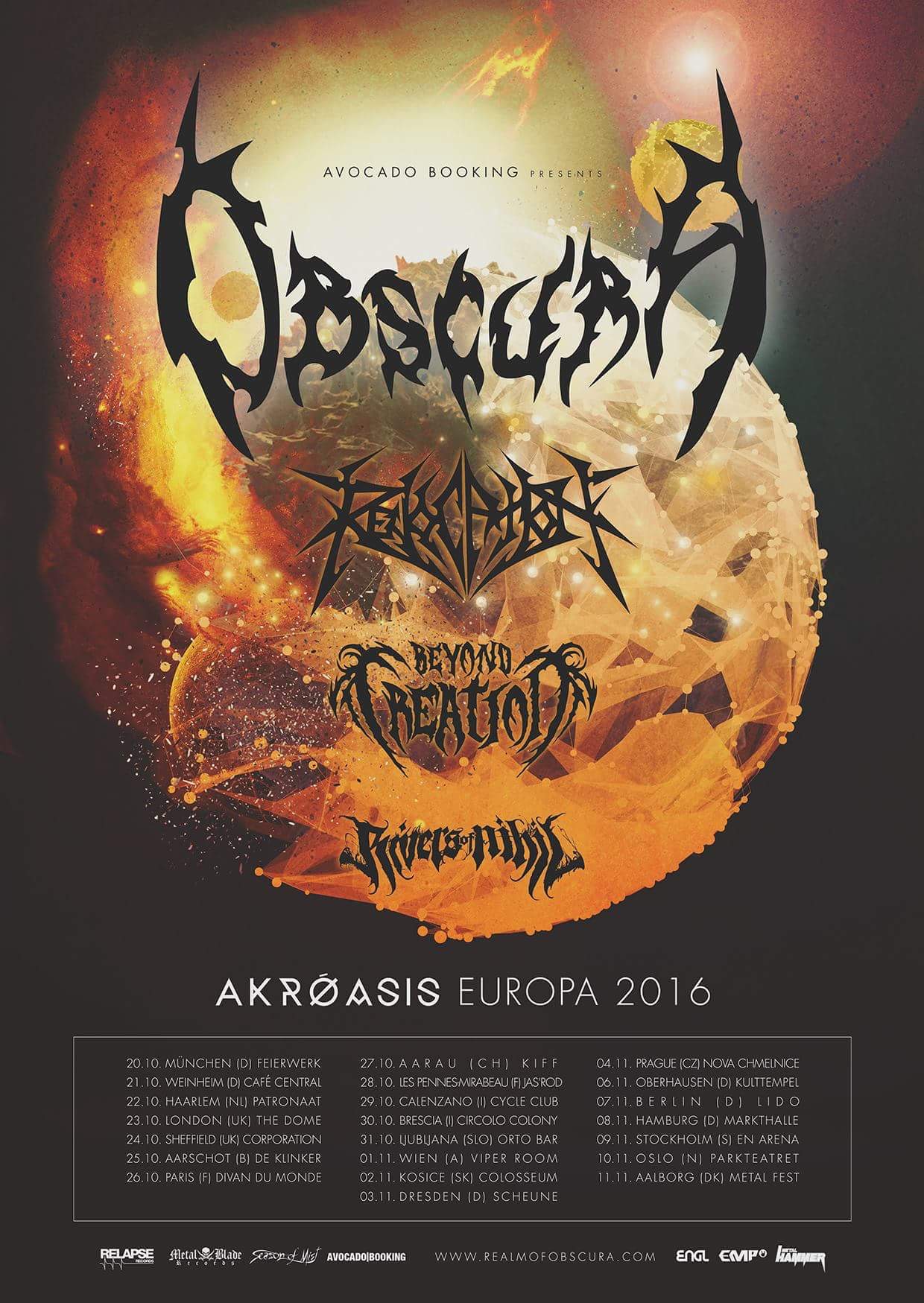 Featuring Obscura, Revocation, Beyond Creation and Rivers Of Nihil.
Having released their return after the slightly rocky beginning Obscura unveiled their latest masterstroke in the form of Akroasis. Now the band will be embarking on a European tour not only that but joining them will be some of the absolute premiere of Death Metal acts today.
Releasing their new album later this July Revocation will be among the main support whilst we will also see both Beyond Creation and Rivers of Nihil performing two bands who will be making their European debut and it is absolutely wonderful to see. With both bands having released Monarchy and the brilliant Earthborn Evolution, make no mistake if you are a fan of Death Metal this is NOT one to miss out on.