Giraffe Tongue Orchestra Premiere Debut Track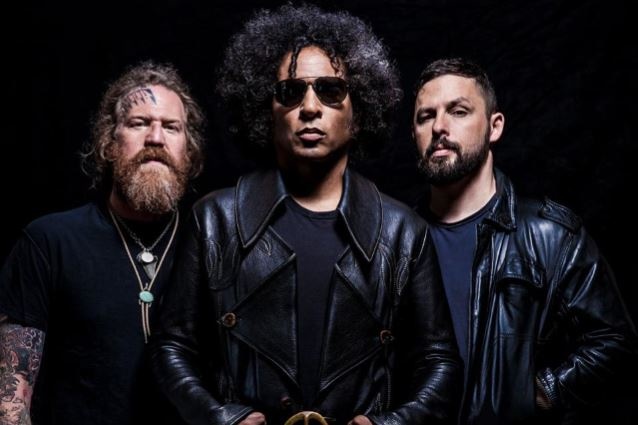 Last night on Radio One's Rock Show with Daniel P. Carter the week's Rockest Record was revealed to be a brand new Giraffe Tongue Orchestra track titled "Crucifixion".
Made up of Mastodon's Brent Hinds, The Dillinger Escape Plan's Ben Weinman, Alice In Chains' William Duvalle and more its a pretty full on experience. Speaking to Radio One before the premiere of the track Ben Weinman had a great little chat with Dan Carter regarding the new band, how it was founded etc…
However if you just want to skip straight to the song head to (4:40 mark). Personally it sounds like something totally different which couldn't be more refreshing rather than sounding like an amalgamation of each members band. I'm excited!
Giraffe Tongue Orchesetra will be releasing their brand new album Broken Lines on September 23rd.