Mastodon And Why We Think Emperor Of Sand Will Rock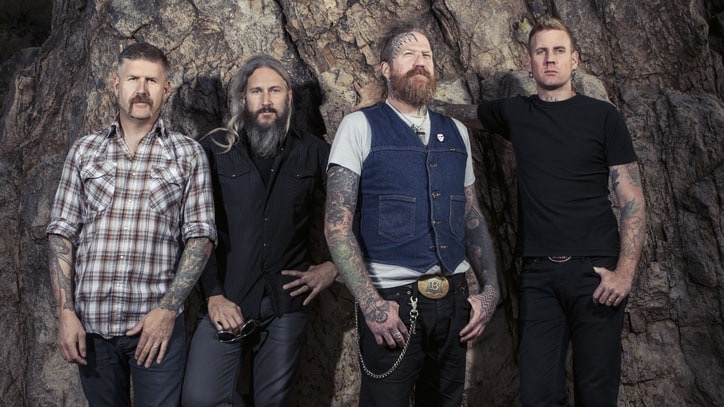 Somewhat of a household name now, Mastodon have reached one of the highest echelons in the name of Progressive Music. Despite their signing to the major label and for many the archfiend of the industry Warner Bros. previously, this only saw the far reaching arm of Mastodon extended. Conceptual in their ideas Mastodon do like a story.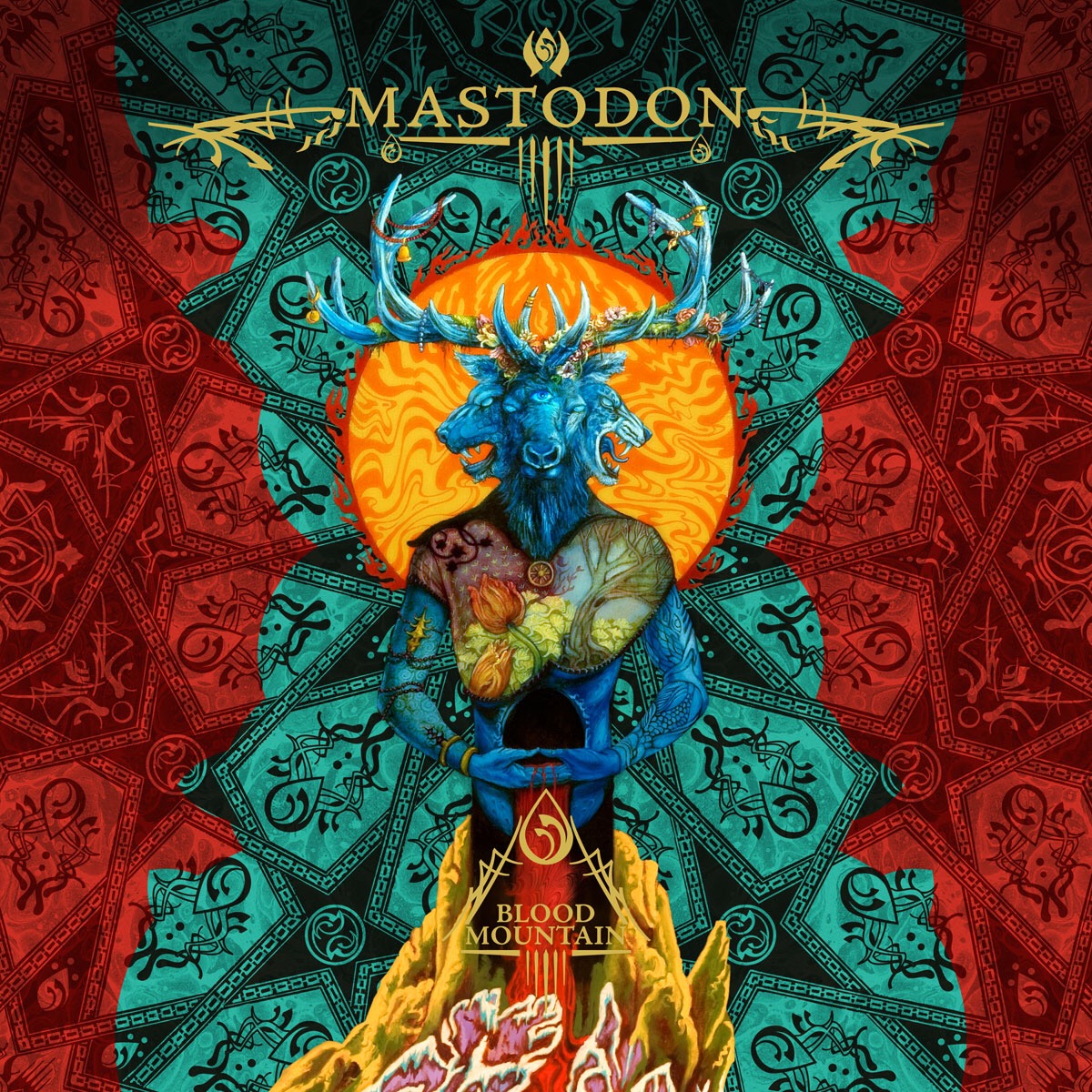 2006's Blood Mountain for example was the tripped out scaling, metaphorical or otherwise of a seemingly insurmountable structure. Meeting creatures and facing foes our protagonist makes an ascent to the summit of Blood Mountain to meet his cruel twist of fate but not before making serious waves beforehand. Speaking of waves, Leviathan's Herculean take on Moby Dick and Ahab perhaps unfortunate battle with the beast is also just as majestic as you might think ending with the set piece that is absolutely brilliant "Hearts Alive".
Each record follows a different story arc for the band, a vehicle to manifest this negative energy in a creative output ranging from not only the music but the entire ethos of the album itself. No stranger to death, arguably their most expansive release to date, Crack The Skye, dealt with drummer Brann's coming to terms with his niece Skye (where the record gets its name from) death. Following on from this they released both The Hunter and Once More 'Round The Sun, somewhat of a better pitch than the more commercial Hunter, seeing the band focus their scope somewhat yet being no less inventive. Now the band are set to return to the plains of the concept with Emperor of Sand.
Set to hit shelves on March 31st, Emperor of Sand once again deals with the ideal of mortality. Varying experiences dealing with death and it's finality have combined to create a new even more altruistic experience. Personifying death as far as we know we have been told that cursed to die, the lone wanderer is unsure of what to do until his demise wandering what I would presume is the empire of sand. Releasing first single "Sultan's Curse" conceptually we were introduced to Death (The Sultan) who has cursed this man to his demise. Taking away the beautiful imagery and descriptive metaphors, plain and simple this imagery is strikingly similar to cancer. A disease which will, at one time, affect every single one of us. Acting as the prologue to our story it's a fantastic example of the kind of tones we're set to hear in Emperor of Sand and now the band have made a second track "Show Yourself" available to check out.
Similarly to the lighter tones of "The Motherload" Dailor takes the reins on this one tagging in Troy Sanders on chorus duties for that bellowing bass vocal harmony in the chorus. Along with riff master general Bill Kelliher bringing his fill of genius to the fray creating ever so slightly out of kilter overtones. Improving on their newer, more streamlined material showcased on Once More 'Round The Sun it seems that Emperor of Sand will be sticking to the short riffs and will be more hesvily focused on the song. However the fact the Alalbum has a concept, gives me the impression that the lyrically narrative will be reflected in the musical delivery.
Most importantly though, Mastodon have never lost their style. Unique to them, there is simply no other Metal band on the planet that has been able to craft such bamboozling ideas with sprawling lead lines and ostentatious passages. Already putting their elephantine foot forward with both "Sultan's Curse" and now "Show Yourself" Mastodon will be returning in 2017 with yet another creative coup that no one but the band themselves could have orchestrated.
But what makes us think that this could be the return we are looking for? Well, experimenting with more of a stripped back song approach for two albums now, the band have an understanding of just what they want to accomplish. Whilst looking at their earlier work they also understand how much scope is allowed on just the one record. Tie these two together and throw in their Homeric style concepts you get the perfect Mastodon package.
The band are simply gifted story tellers, able to weave an often pretty damn weird web of intrigue in their material. I mean really, who would have thought up a sorry about an out of body experience which floats into space somehow gets spat out to Rasputin-era Russia and and then dies. That's pretty far out. Which is precisely why we love Mastodon, used as a creative outlet music is the quintessential escape from anything. Be it troubles in life or hardships we might have to face whatever the case Mastodon will always be there to prop you on the mountain, pushing your boat out to see or split the astral plain. Now the band move their gaze towards yet another fantastical world created by their combined minds in a new plain. Like our proverbial sands, time will tell what the outcome of the record is but combined with the ingredients we've been shown so far, we could be wandering the desert endlessly as long as we were jamming some Mastodon.