Hellfest Announces Line Up For 2016 Festival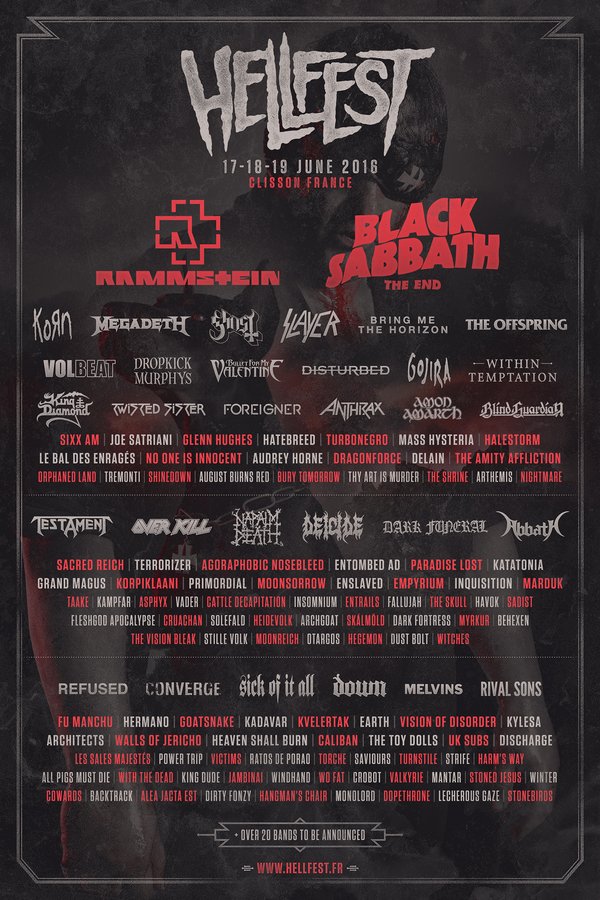 Maintaining one of the most consistently devastating line ups in recent years Hellfest once again has us floored with its announcement of the bands to come in 2016.
Currently having announced two headliners Rammstein and Black Sabbath it seems that the two are the go to band's for this years biggest festivals. Though as with all the previous years the best elements of Hellfest come from the sheer variety offered. Catering to fans genres over the festival see's the likes of the bigger bands like The Offspring, Slayer and even Bring Me The Horizon to the more underground elite for example Agoraphobic Nosebleed. Check out the list of all the bands above and you will see exactly what we mean. It seems that the festival seems to get bigger as each year passes and is no doubt one of the premier European festivals out there.