Havok, Fallujah and More Announce For Bloodstock 2017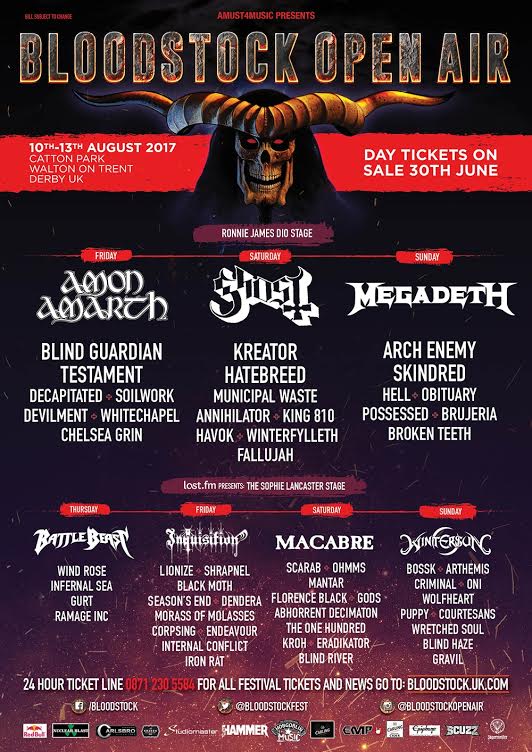 As we're almost nearing the time for Bloodstock the final couple of announcements are rolling in and they've got some brilliant surprises up their sleeves this year.
Recently releasing their brand new record Conformicide, Havok have been touring Europe all over in support of the new ripper and now they have been confirmed to appear on the Ronnie James Dio stage at Bloodstock. Thats not all however, joining the Thrash heavy weights will be our favourites Bay Area boys in Fallujah!
Playing Tech Fest last year and Never Say Die last November it seems that Fallujah just can't get enough of us Brits and we're not complaining! Set to open up the Ronnie James Dio stage on Saturday, I bet you'll have a surprising amount of people getting up nice and early to get their dose of Progressive Death Metal in the morning. The smaller Sophie Lancaster Stage has also announced some additions in the form of Norwich's Shrapnel, Internal Conflict, Gravil and continuing on in the vein of more worlds Metal, Chilean Metallers Criminal and somewhat a little more close to home Corpsing which features members of Akercocke and Aghast.
Bloodstock is held at Catton Park on August 10th through to 13th.
These bands feature alongside what is already and all star line up that could well be one of the most stacked line ups Bloodstock has had to date! Tickets are still available for the festival and can be purchased here!