Fates Warning Are Playing Brilliant Live Shows These Days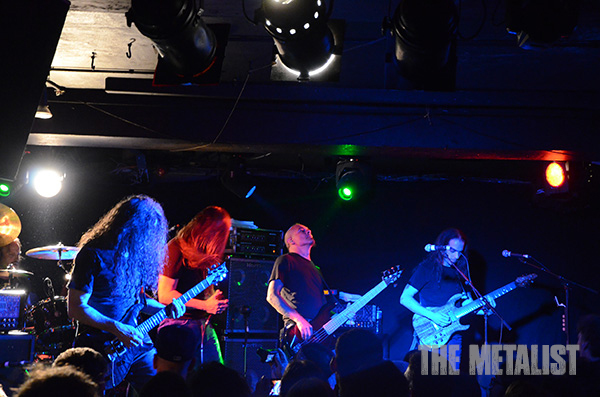 I've never been a huge fan of this band bar 'Awaken The Guardian', but damn…Fates Warning are great live!
2nd June, 2017
The Underworld Camden
London, UK
I do understand that Fates Warning are one of the classics when it comes to their place in history, and their influence on the American progressive and power metal scene. The band just never really struck a chord with me though, except for that brilliance that was 'Awaken The Guardian' – an album I had the pleasure of seeing performed in it's entirety last year, with original vocalist John Arch.
But here they are in the intimate Underworld venue in London, and my own experience that seeing such an influential band in a venue that small rarely disappoints. So why not eh? It's Friday, beers are flowing, and live heavy metal just perfectly ends a hard working week.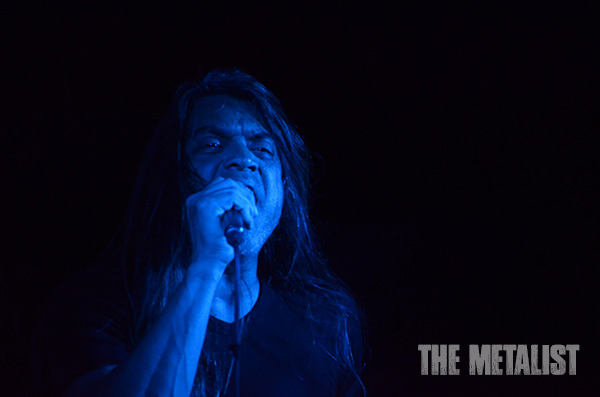 Fates Warning come to town promoting their not so new album 'Theories of Flight', but what I was little expecting is that they were there for the party. The band compiled a setlist of predominantly high energy tracks, and more often than not I found myself engaging in songs I had no recollection of. Maybe it's their long absence from the London ground, maybe the band are trying to prove that a progressive metal show bring more movement than just the blinking of eyelids.
What I was expecting was a bunch of older men sipping on beverages with arms folded, but fans of all ages and genders were present. It was only truly then that I begun to understand the impact of this band. Taking a few pages out of  'A Pleasant Shade of Gray' and 'Parallels', the bands positive engagement with the fans provided a stunning amount of energy. What was the most impressive feat about the performance was how excellent the sound was throughout the show.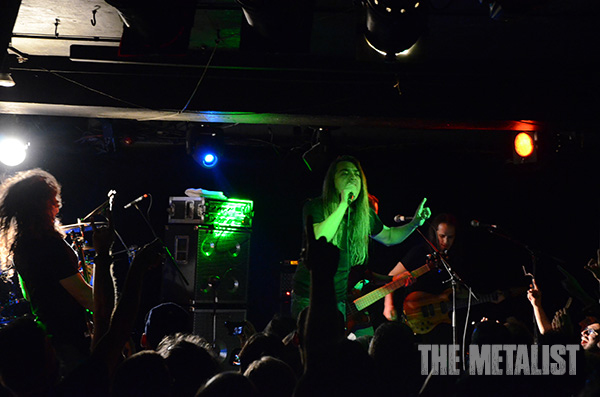 Each guitar note had such a crisp resonance, even the flip-flopping between the clean and distorted sounds did not faze the ever wobbly sound system of The Underworld Camden. On this rare day, I could hear everything, and it really brought music I never particularly cared for to life.
It was quite an atypical show for a progressive metal band – fans chanting, fists pumping in the air, and a universal energetic response to any moment that could possibly have fan voices fill instrumental voids. No overly critical analysis, no artistic flattery, Fates Warning shun the progressive ideals on the live stage, and are pure fun. They left me with the message that if you need to introduce someone to progressive metal, i.e. your girlfriend, they'll be the introductory band to help you along the way.