Live Review : Never Say Die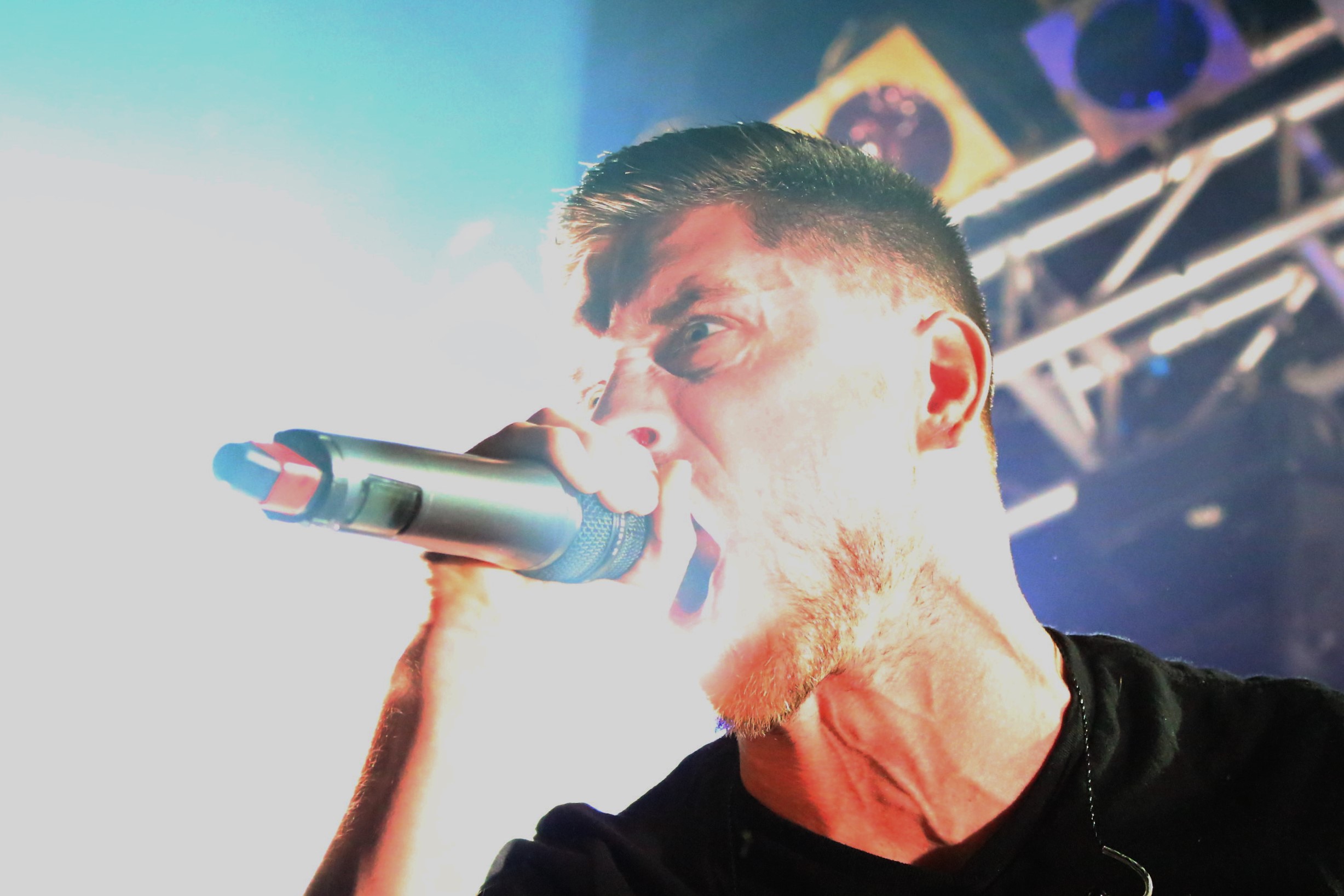 Featuring : Whitechapel, Thy Art Is Murder, Carnifex, Obey The Brave, Fallujah, Make Them Suffer and Polar!
Well established in the Hardcore community the Never Say Die tour is the annual whip round of the scene. Picking and choosing bands who by and large are some of the pedigree acts of the modern day. Throwing themselves headlong into the heavier spectrum this year's instalment sees a smorgasbord of young talent. Capped off by a headline appearance of one Whitechapel the tour is a primed and ready concoction of aggression.
Owing to the multitude of bands performing here tonight, those who spent a little longer in the pub will have missed Polar. Not that you would have known it, the crowd gathered here in the Electric Ballroom is larger than usual, particularly given its early start time. Dishing out their brand of Metalcore the band are a good opening act but if anything not much of a real contender to steal tonight's show. That being said the band perform a tight set that brings the crowd in acting just as a opener should.
Sadly the same couldn't be said for follow up Make Them Suffer. Hailing from the continent that can eat you in innumerable ways, yes I'm looking at you Australia, the band are very much average. Delivering satisfying playability that would work wonders if it wasn't for their use of keyboards. Completely going against the style presented here tonight the notes stick out like a sore thumb. Owing to not such a great mix the keys appear shrill and uncomfortable rather than sitting well in the mix. Nevertheless the band do give it their all with guitarist Nick McLernon swinging around and singer Sean Harmanis growling the night away but sadly it's not going to turn any heads significantly.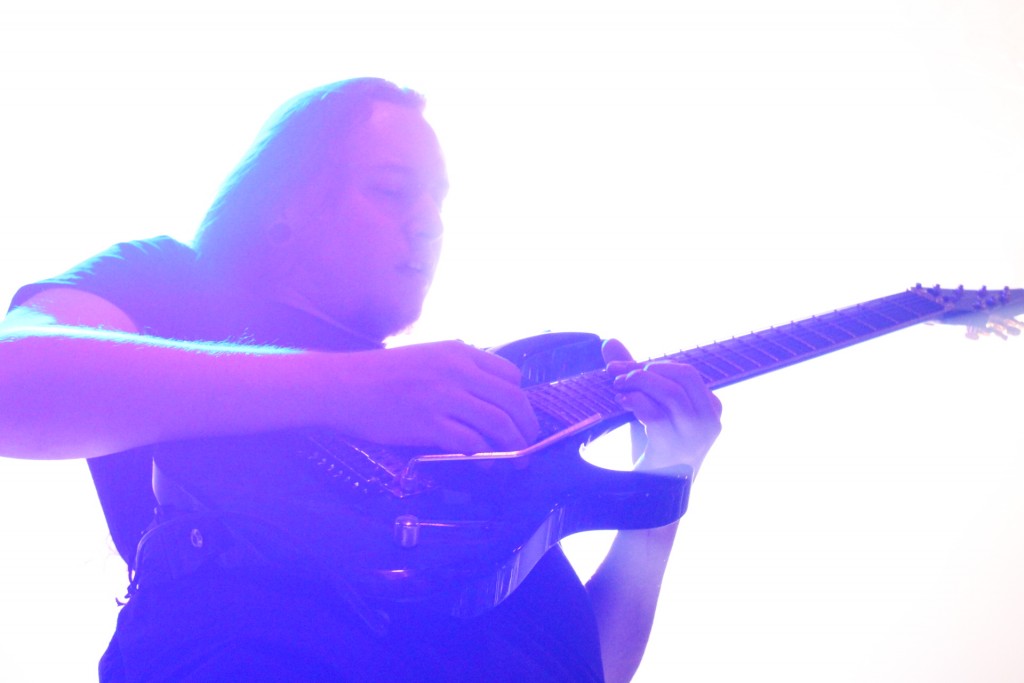 Causing more than just a ripple amongst Metal communities, Fallujah on the other hand have released an album that will no doubt sit well on year end lists. Couple this with a ferocious work ethic and a truly devastating live show and you're onto a winner. Opening with their Flesh Prevails number "Sapphire" the band draw the audience in with their ambient amuse bouche. Revealing their Death Metal stripes in a more clinical sense with "Cerebral Hybridization". Though it's the highlights of "Abandon" and "Scar Queen" from Dreamless that truly sweep the audience off their feet. Able to flit from the Decapitated style accuracy of "Amber Gaze" the band know exactly where to pull and when. Particularly with Alex Hoffman's charismatic rallying of the crowd had the band in total control of the maelstrom that was the Electric Ballroom. Expect even bigger things to come from these young stalwarts.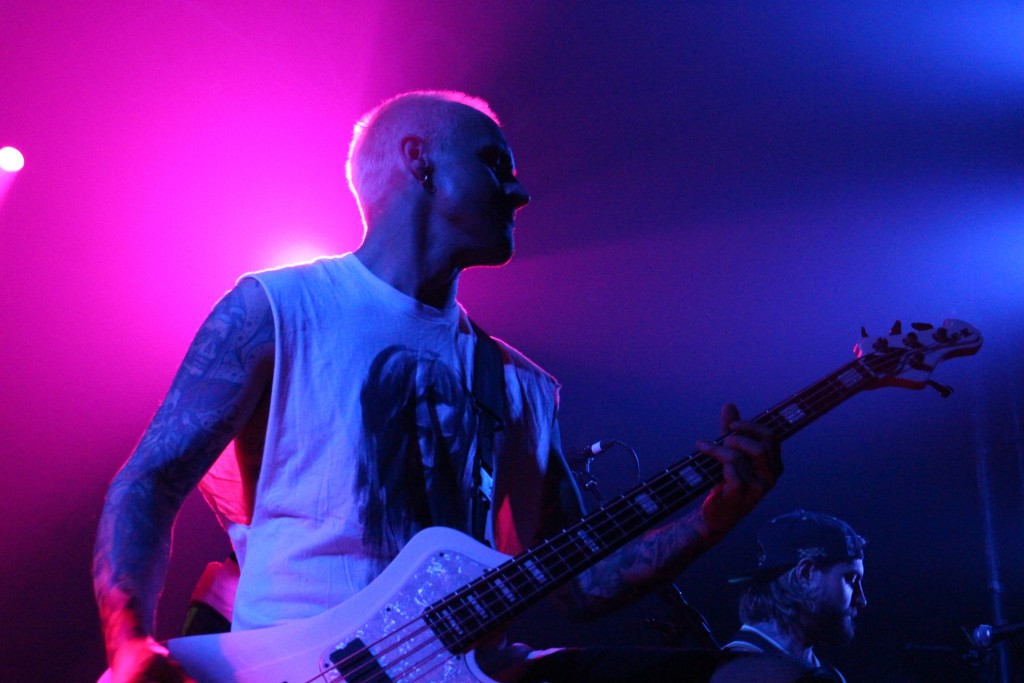 Moving into more of the Hardcore vein of the evening Obey The Brave ensure that, despite their somewhat troublesome beginnings the energy is kicked up a significant notch. Bursting into action Alex Erian and co are primed to explode seeing the first instance of total mayhem unfold here tonight as crowd surfers begin to ride the waves, splashing over the security. Bringing together a sense of real brotherhood, not the usual macho rubbish exhibited by LBU Hardcore. Where, despite the "welcoming" community, if you don't know so and so you're immediately ostracised tonight Obey The Brave welcome newcomers and old faces alike. Not to mention the sheer mass of volume emitted from the stage is enough to shake even the sturdiest of eardrums. With bassist John Campbell flying all over the stage whilst two guitarists flank either side it's hard to know where to look! With an uncomplicated stage set up hand in hand with their song writing enabling for audiences, such as myself, unfamiliar with the band to latch onto choruses easily making them the underdog of the evening.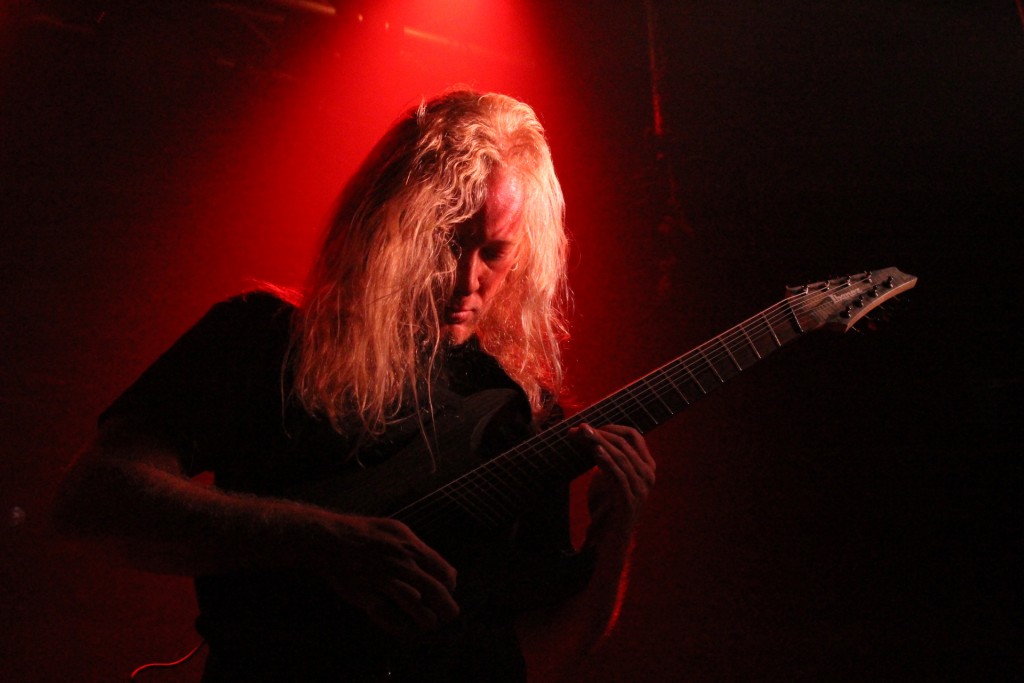 Returning this year with the release of their ripper, Slow Death, Carnifex have had somewhat of a rebirth. Moving firmly into Death Metal territory and despite their unfair pigeoning into Deathcore new single "Drown Me In Blood" is screamed back to the band as loud as the later finale of "Hell Chose Me". With all members firing on all cylinders, singer Scott Lewis towering over the audience dishing out sermons of suffering at a volume that makes it all the more impactful. Able to conjure up some serious chaos in their six song set list tonight Carnifex are simply put on brilliant form!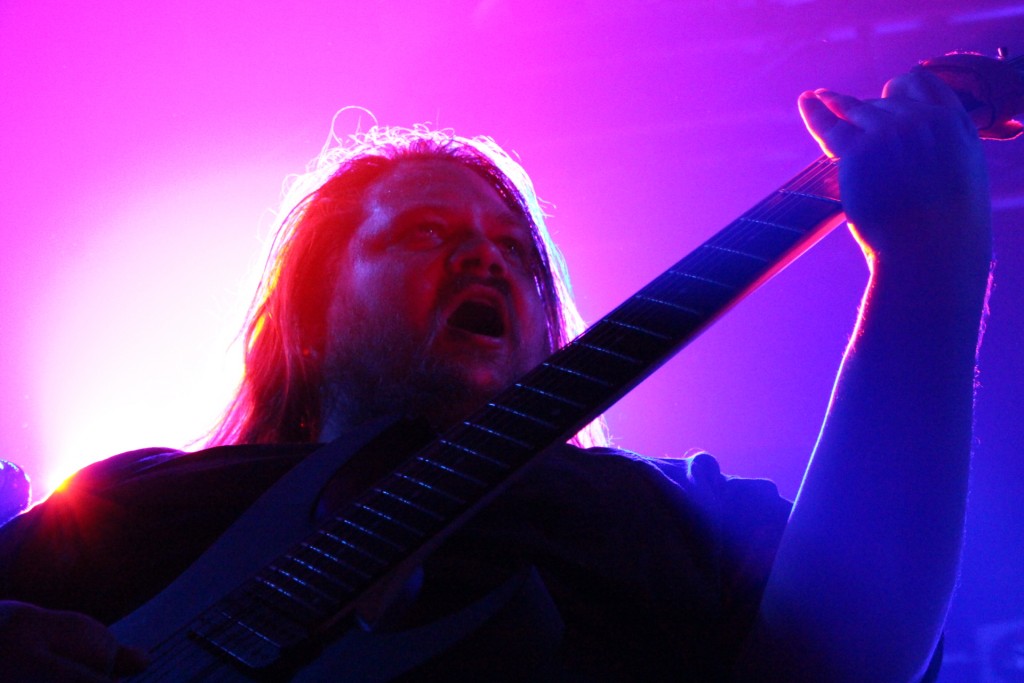 Back over since their Decade of Despair tour it's clear to see that not only is Slow Death one of their most accomplished records but the fans absolutely agree. With both guitarists' lead sections ringing true accompanied by the eight string boom gives their trademarked breakdowns monumental impact. Despite not headlining here tonight Carnifex have shown what separates the men from the boys, proving their worth in the upper echelon of the Deathcore elite.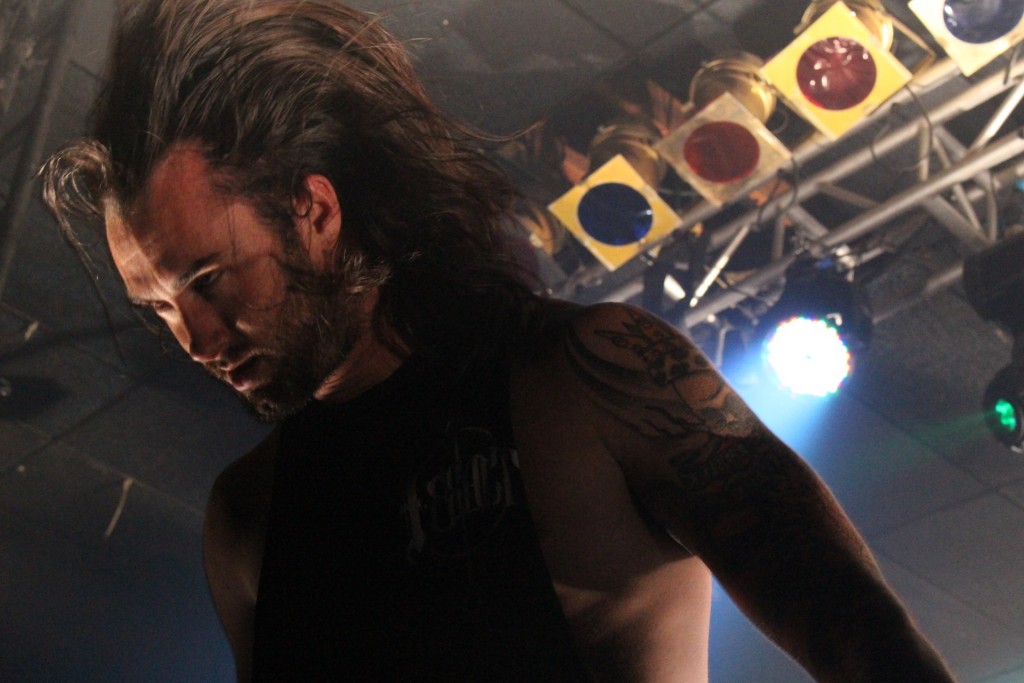 Infamous in the scene, Thy Art Is Murder are well and truly becoming leaders in their arena. Releasing their return, Holy War, last year has since seen the band skyrocket. Taking somewhat of an alternative turn the shock announcement of frontman CJ McMahon's decision to leave the band rocked the foundations. Gathering their bearings the band resolved to carry on. This time enlisting the helps of Molotov Solution bruiser Nick Arthur the band are in a transitional state. Acting as main support here tonight as cries of "Thy Art" reach fever pitch their appearance is no doubt a highlight tonight. Bursting onto the stage with their controversial title track "Holy War" the band immediately assume dominance. Perhaps not quite as dangerous as McMahon's presence Arthur certainly carries on the tradition. Fabled for their intimidating performances Thy Art Is Murder bring the goods here tonight.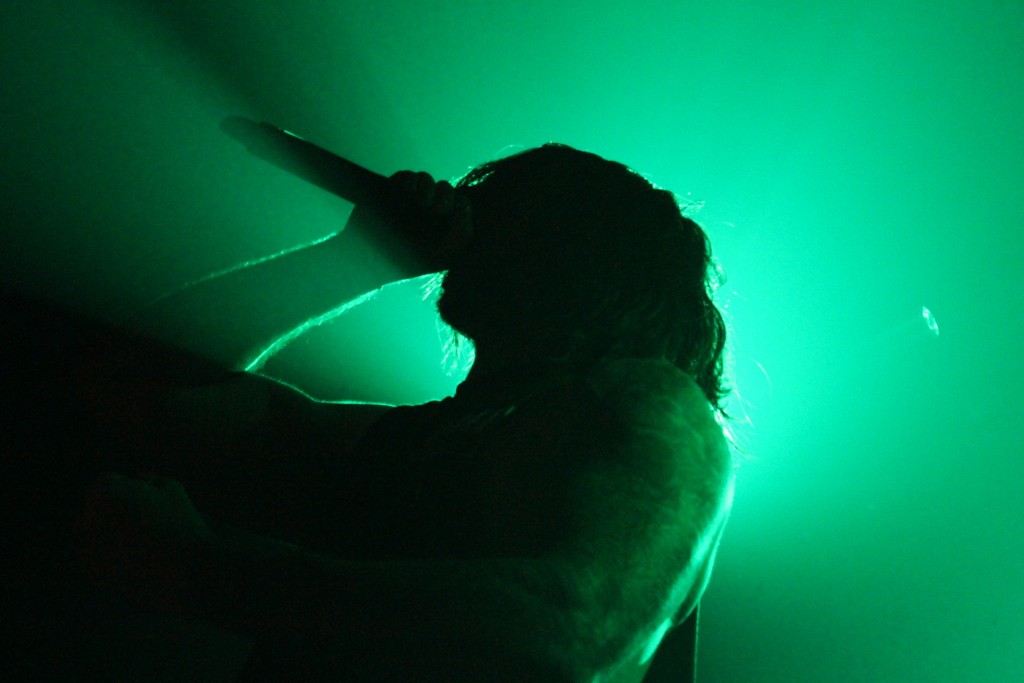 Acting as a walking metronome drummer, effortlessly rolls out breakdown after breakdown. Changing from Behemoth style blasts to machine gun drums. With both guitarists acting as partners on "Coffin Dragger" but it's when the band sink their teeth into Hate classic, "The Purest Strain Of Hate" that the Electric Ballroom absolutely absolves their minds and totally lose it. Circle pit upon circle pit the band lap it up rolling out "Lightbearer" their ode to the horned one not forgetting "Dead Sun" though surprisingly missing out their latest contribution in The Depression Sessions. Made up for with the appearance of their single that kicked it all off "Reign Of Darkness". Whatever the future may hold for the aussies their following is reaching near total fandom and with a performance like tonight's it will only be growing.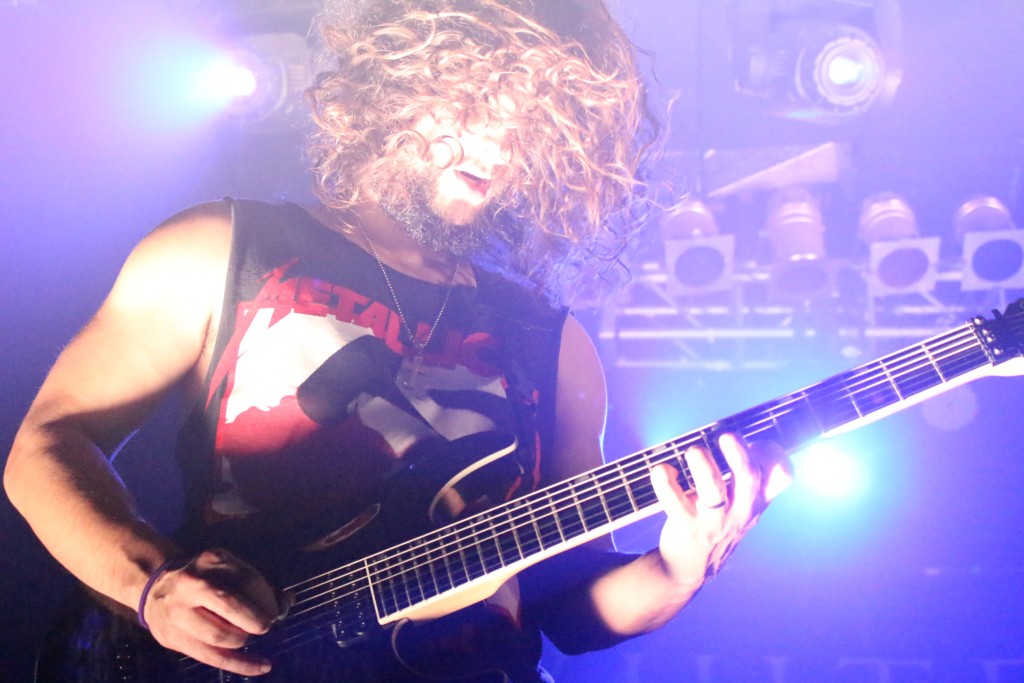 After a brief welcoming word from Never Say Die organiser stating "It's ok not to be OK" asking for those in need to not suffer in silence with the organisation Have Hope, Whitechapel confidently walk onto the stage. The septet having an unwavering sense of purpose do not mess around launching into "Mark Of The Blade" upon arrival. Not pausing for a breath the undefeated machine gears right back up once again for "Elitist Ones". Featuring material predominantly off their brand new offering the band know their audience tonight however will older material rearing its head in the form of "Prostatic Fluid Ashpyxiation".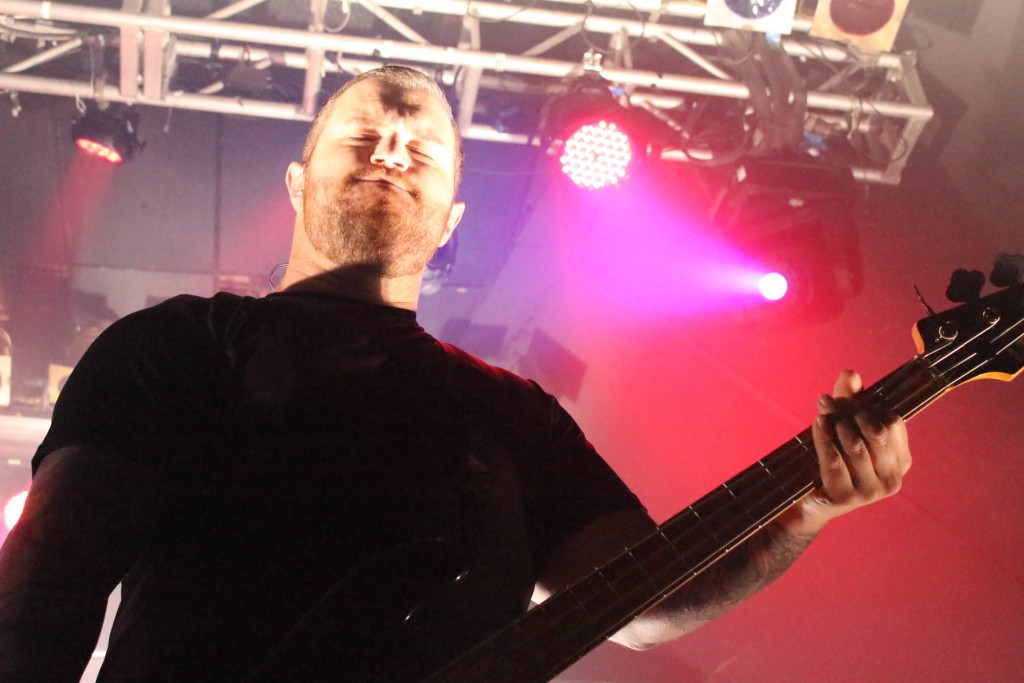 Celebrating ten years of being together the band have come a long way from their youngster This Is Exile beginnings. Maturing in both subject matter and sound, performing tonight in a coldly calculated way that only pertain to veterans. Regardless of the older tunes the likes of "Devirgination Studies" there is a moment of solace found in "Bring Me Home". Not only a highlight for its poignant subject matter but also proving that Bozeman's pipes can be just as melodic as they can devastating.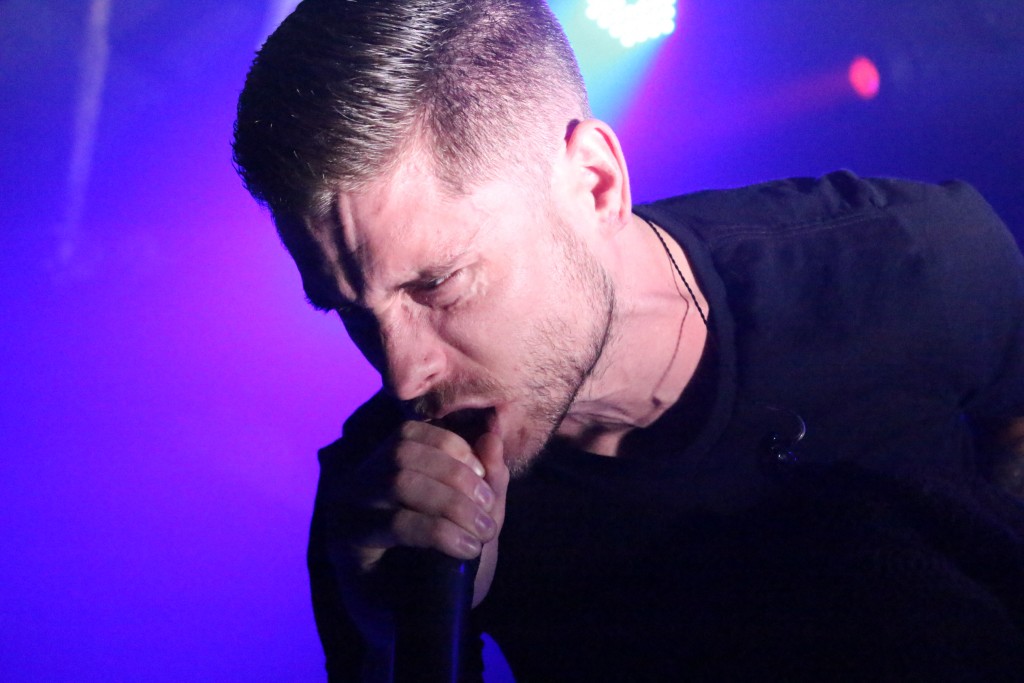 The unholy trinity of guitarists, led by one Ben Savage, makes the absolute most of the sound tonight. Coalescing to form a brutal barrage of riffing whilst able to disperse when needed. Seemingly having given it their all with a finale of "This Is Exile" it's nothing compared to the crippling finale. Bred on brotherhood Hardcore and it's ethos is one of unity, walking out one more time the Texan's unleash their call to arms with "The Saw Is The Law". An unbelievable climax and quite possibly stealing the entire show. Asserting their immovable status as Deathcore kings Whitechapel are top dog tonight.