Album Review: Secret Sphere – The Nature of Time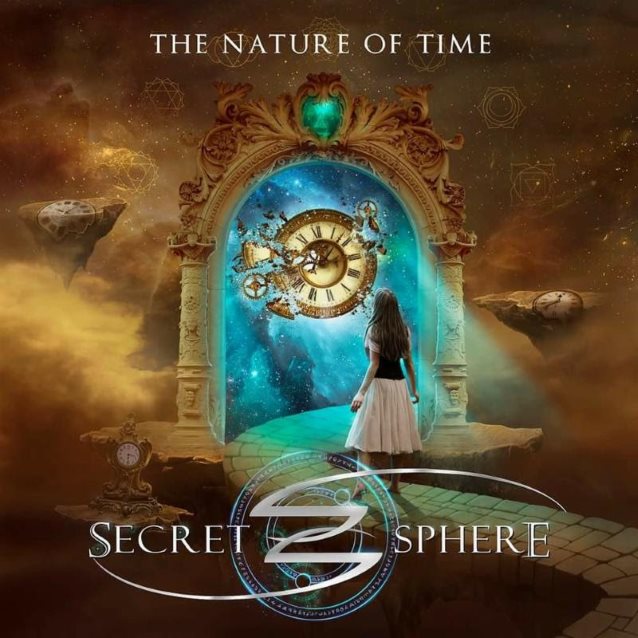 The hidden power metal gems that are Secret Sphere return with their first original studio album in 5 years, and have produced a concept entitled 'The Nature of Time'. The Italians' discography is excellent, and we see how this one holds up in the back-catalogue.
Tracklist:

01. Intermission
02. The Calling
03. Love
04. Courage
05. Kindness
06. Honesty
07. Faith
08. Reliance
09. Commitment
10. The Awakening
11. The New Beginning


Label: Frontiers Records
Release date: 2nd June 2017

Secret Sphere made their way on to my regular roster back in 2005 with the release of 'Heart & Anger'. The album was one of the most intense and diverse releases in power metal I had ever heard – layered with ringing choruses, blaring symphonies, passionate lyrics and melodic, speedy solos. One would think that it would be over the top, but what makes this band great is their ability to neatly thread the extremities of power metal into a neat and memorable song.
Each album the band have refined that special songwriting magic into a power metal masterpiece, the peak of which coming in 2012's 'Portrait of a Dying Heart'. Perhaps the efforts burnt the band out, as it's taken five years to produce a new original release. But one run through of 'The Nature of Time', and any fan would say the wait was completely worth it.
Secret Sphere evidently decided to use their songwriting abilities to try something different on this album. Apart from being a concept, their delivery is  less extreme. The opener of 'The Calling' speaks a message that the band are favouring a musical approach that flows as if scoring a film – the album is telling a story full of musical drama and lyrical passion that neatly twists and turns.
It's easy to think on first listen that Secret Sphere have dropped the aggressive power metal that makes them stand out and that is grounds for criticism, but 'The Nature of Time' is too beautiful a journey that continues to make use of their sublime musical craft. Choruses in 'Love' and 'Kindness' are atmospheric, soft and passionate, where technical prowess and aggression reign in 'Reliance' and the instrumental 'Commitment'.
Every musical element in the band's repertoire has been thrown into this album, but the true aptitude here is how they have managed to make each element so important to each song. Secret Sphere have done a remarkable job making each track so listenable, and deserve to gain a fair bit of attention with this one. I truly do believe the band have outdone themselves with 'The Nature of Time', albeit in a quite unexpected fashion. I can shower nothing but praise with each listen.
It's a softer Secret Sphere, but every track is so well written you get too lost in the journey to find any sort of criticism. 'The Nature of Time' flows as a whole album, but each track is fantastic as an individual. A brilliant album.