Darkest Hour Announce Winter Tour And New Album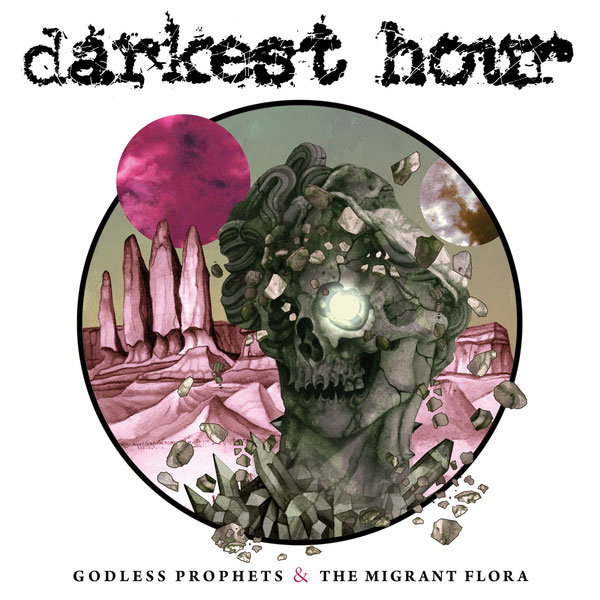 At last, Darkest Hour have revealed their plans for their brand new album Godless Prophets and The Migrant Flora.
Aside from having a really long name, Godless Prophets & The Migrant Flora is the title of the next step in the Darkest Hour saga. Announcing the brand new album which was able to be completed owing to the band's absolutely smashed crowd funded budget which ended up being $72,555. Meaning that the band were able to create a record as good as they wanted it to be.
Enlisting Kurt Ballou on production duties for the record the band will be releasing the album on March 10th via Southern Lord. Having previously worked with the label for their vinyl reissue of Mark of Judas the band decided that it would be better for them to maintain that relationship with Southern Lord.
Mike Schliebaum states :
"The band has a long history of working with Greg and Southern Lord, who originally released the vinyl version of The Mark of Judas. While working with Kurt, we became reacquainted with Greg. We've always respected Greg's work ethic, creative prowess and steadfast dedication to quality."
The band were also able to get artist Shaun Baudry to work on the album artwork for the band giving it a unique quality.
Godless Prophets & The Migrant Flora track listing :
Knife in the Safe Room
This is the Truth
Timeless Numbers
None of This is the Truth
The Flesh & The Flowers of Death
Those who Survived
Another Headless Ruler of the Used
Widowed
Enter Oblivion
The Last of the Monuments
In the Name of Us All
Beneath it Sleeps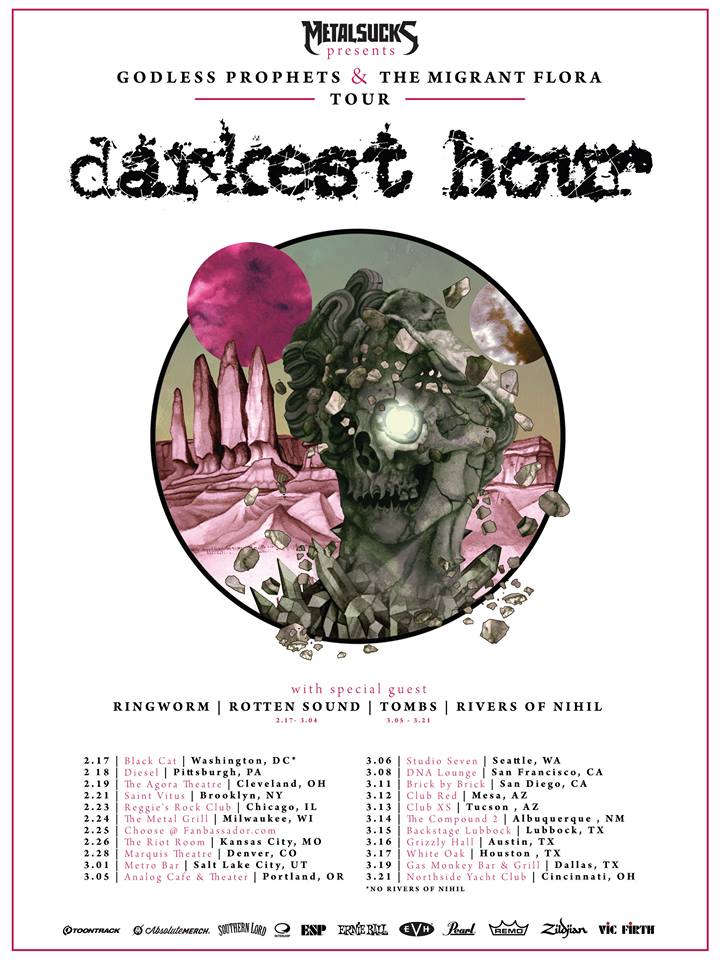 Thats not quite all of it however, in tandem with the announcement of the album's release the band have announce a massive US tour. The headline tour will feature support from Ringworm and Rivers of Nihil. Selected dates will see the addition of the doom mongers Tombs and the Finnish grind mentalists Rotten Sound. Now THAT is a way to kick off an album announcement.
Darkest Hour's Godless Prophets & The Migrant Flora is set for a March 10th release via Southern Lord.