Cattle Decapitation Live At Nambucca : Live Review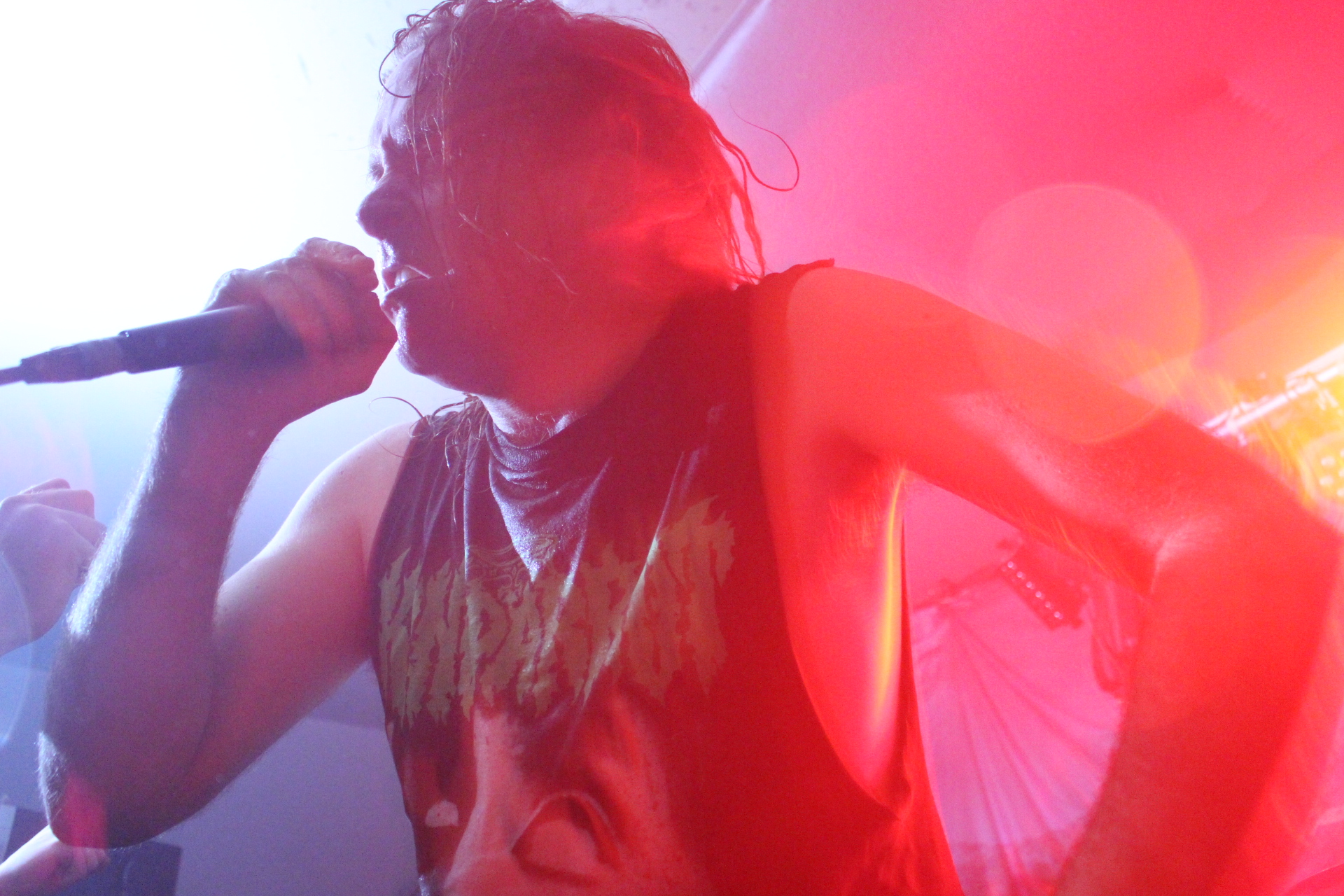 Extremities are present within any genre of music.  Monopolising opinion from polarising opposites attracting those more akin to whatever section of the musical spectrum it might represent. Returning back to the UK Cattle Decapitation continue their on off love affair with Blighty after a four year absence. Arriving at the venue mere minutes before the band were scheduled to be on stage in 2012, returning with their sophomore effort The Anthropocene Extinction garnering critical and fanatical acclaim Cattle Decapitation gravitate now to a sold out headline show in London's Nambucca.
24th June 2016
Nambucca
London, Islington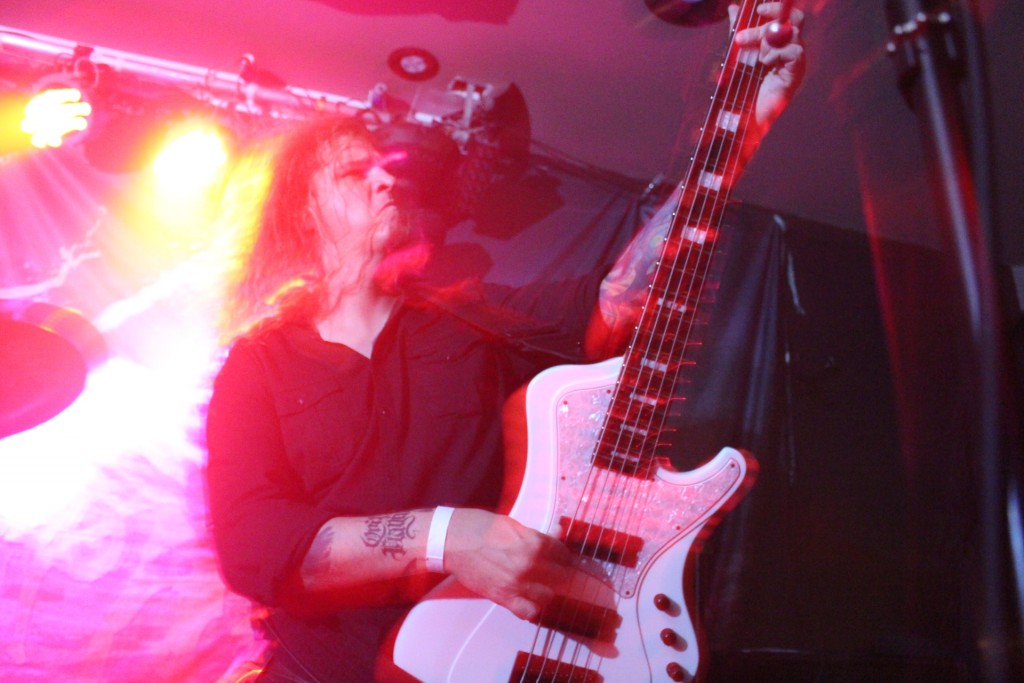 As the imposing tones signal the arrival of the end times after a somewhat troublesome start up owing to the resident sound engineer much Travis Ryan's progressively more obvious frustration, the meteorite hit that is 'Manufactured Extinct' flattens all in its path. Moving swiftly into the jugular devouring 'Prophets of Loss' speed is very much Cattle Decapitation's ally. Seeing our Xenomorph come giant devouring vocals pierce through the PA with studio type clarity begs stakes an easy claim that not only would Ryan be seen as one of the most innovative but technically proficient Death Metal vocalists of the modern day.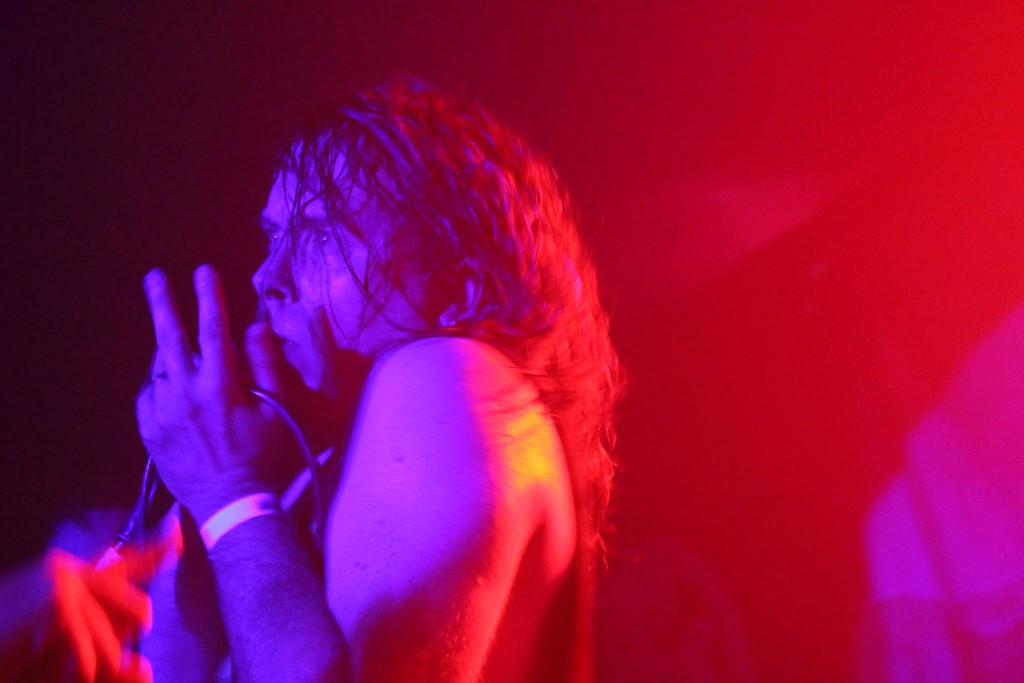 Delivering chorus after inhumane chorus with an almost feral rage. Quickly getting drastically hotter our surrounding slowly begin to resemble the 'hell' the band speak of in their Monolith grand finale executed to perfection with guitarist Josh's ear piercing leads biting through the mix to mirror the caustic power struggle of Ryan's vocals. Despite the rambunctious nature of tonight's truly rabid crowd  with the vanguard somewhat pulling apart the bands set up as Elmore loses connection to his guitar. The crowd are just as much of a show as the band themselves. The venom in the likes of "Circo Inhumanitas"can be practically mainlined from  the crowds bloodstream with the remorseless tone of lyrics reflecting Cattle's take no prisoners attitude. Clambering the knee high stage, falling on photographers heads (ie mine) after being launched off by the monolithic Derek Engemann on bass the maelstrom of utter chaos truly a sight to behold.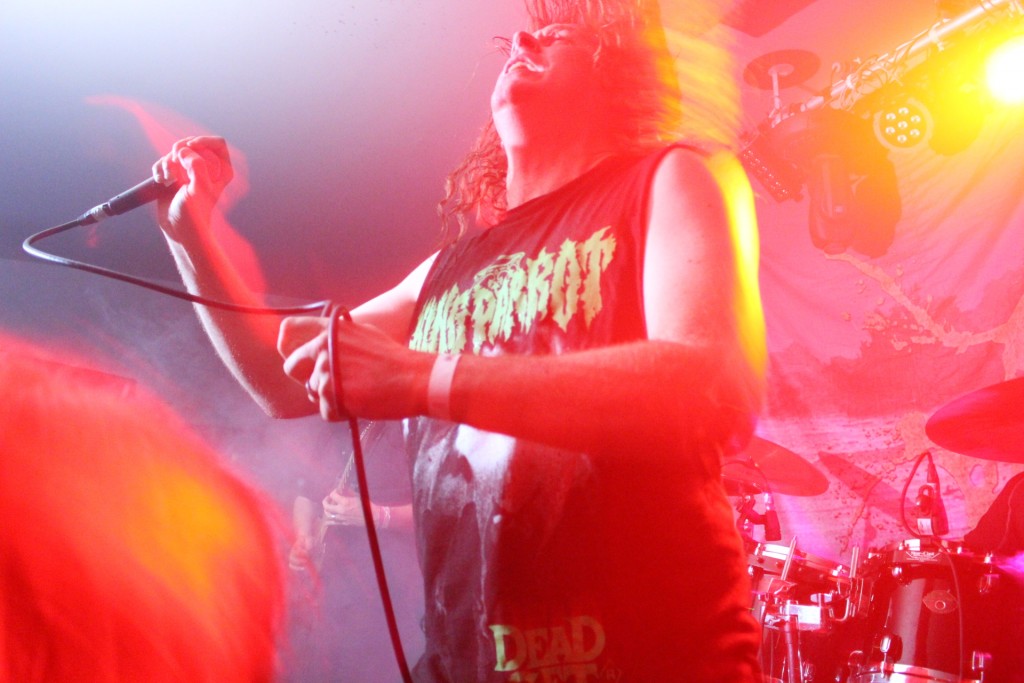 No doubt owing to their polarising sound Cattle Decapitation have garnered a devout following that would support blindly tonight's jam packed Nambucca is practically bursting at the seams. Wasting no time after their late 23:00pm start the band power through cuts like "Mammals In Babylon" with Ryan's pounce like screech no doubt raising a few of some of the more conventional bar tenders here tonight's eyebrows followed by the nape standing finale of "Pacific Grim". Known as one of the most loyal followings in music, Metal is unlike any other. Having been starved for four years after their blistering half hour aperitif back in the day, every moment, every second and every drop of sweat is savoured here tonight. As the final notes of "Kingdom Of Tyrants" ring out before being thrown back into the vortex of limbs one last time with "Plagueborn" it is evident that the band simply are in a league of their own. Potentially being one of the true definitions of the word extreme everything about these San Diego boys screams passion. From Ryan's smirking 'I told you so lyrics' to Dave consistent yet no less deafening, earth quake inducing drums every member here is vital to creating that inimitable, undefeatable sound that could well take a band of their ilk into the bloodied mainstream one day. Absolutely exceptional.