Blazing A Trail : You Need To Hear Firespawn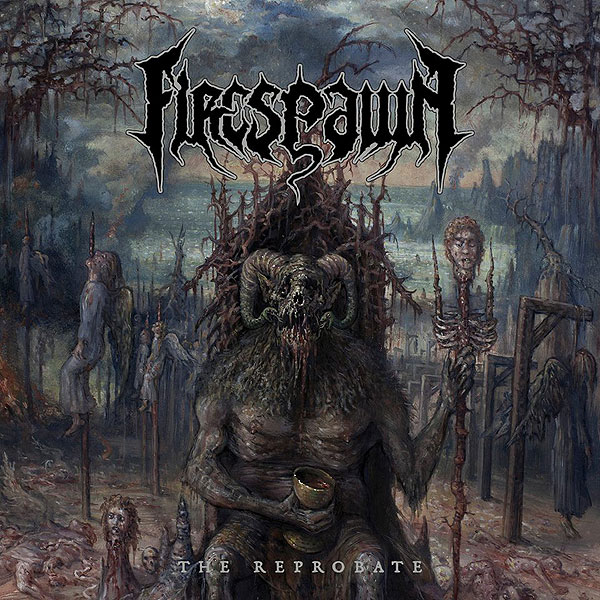 Supergroups can sometimes be very hit and miss. Often sounding like an amalgamation of their respective bands it's a real pleasure when a group is able to form a sound entirely independent of their namesakes. Unlike the somewhat paint it by numbers seen by the likes of say, Killer Be Killed, who are by no means a bad band, the groil are simply quite predictable. Delegating each vocalist a task. In 2015 we saw the arrival of the latest supergroup in a more Death Metal outlook, Firespawn.
Formed of the Entombed AD poster boys Victor Brandt and LG Petrov, guitarist Fredrik Folkare, A. Impaler and rounded off by drummer Matte Modin, the band are a force to be reckoned with. Releasing their blistering first strike Shadow Realms it was easily one of the most original Death Metal albums to come out of 2015. Of course containing the hallmarks of their respective works yet creating their own distinctive sound all the same. Characterised by his inspired lead lines Folkare's melodic imprint on the band is what first attracted me to the group.
Taking the elemental sound from Entombed consisting of not only the grit of their now iconic buzzsaw guitar sound but the Petrov's begrudging vocals. However the difference here is that the band all work together to create an imposing driving force. Particularly spearheaded by drummer Matte Modin. Whose performance on Shadow Realms was fantastic, giving the impression that the empirical demon in the artwork was indeed coming to life. Now, returning with their sophomore effort Firespawn will unleash The Reprobate. In keeping with the record's style painter extraordinaire Paolo Girardi was once again enlisted to create another morbid tableua for the band.
Going for the jugular first single "Blood Eagle" rarely if at al let's up in its relentless speed. Fast and furious drums give way to blink and you'll miss it lead sections from Folkare, before his signature injection of melody. For those who aren't au fair with the guitarist I cannot recommend you check out his work with the Swedish Death Metal troupe Unleashed. Though the band may well be a new entity their vision is one of classic Old School Death Metal. Fed a diet of Morbid Angel and Suffocation and of course their own signature bands, Firespawn is oozing malevolence with musicianship that is sublime.
Tackle "Blood Eagle" and make sure you preorder the band's new album The Reprobate, set for an April 28th release via Century Media.