Has Tech Fest Gone Full Death Metal?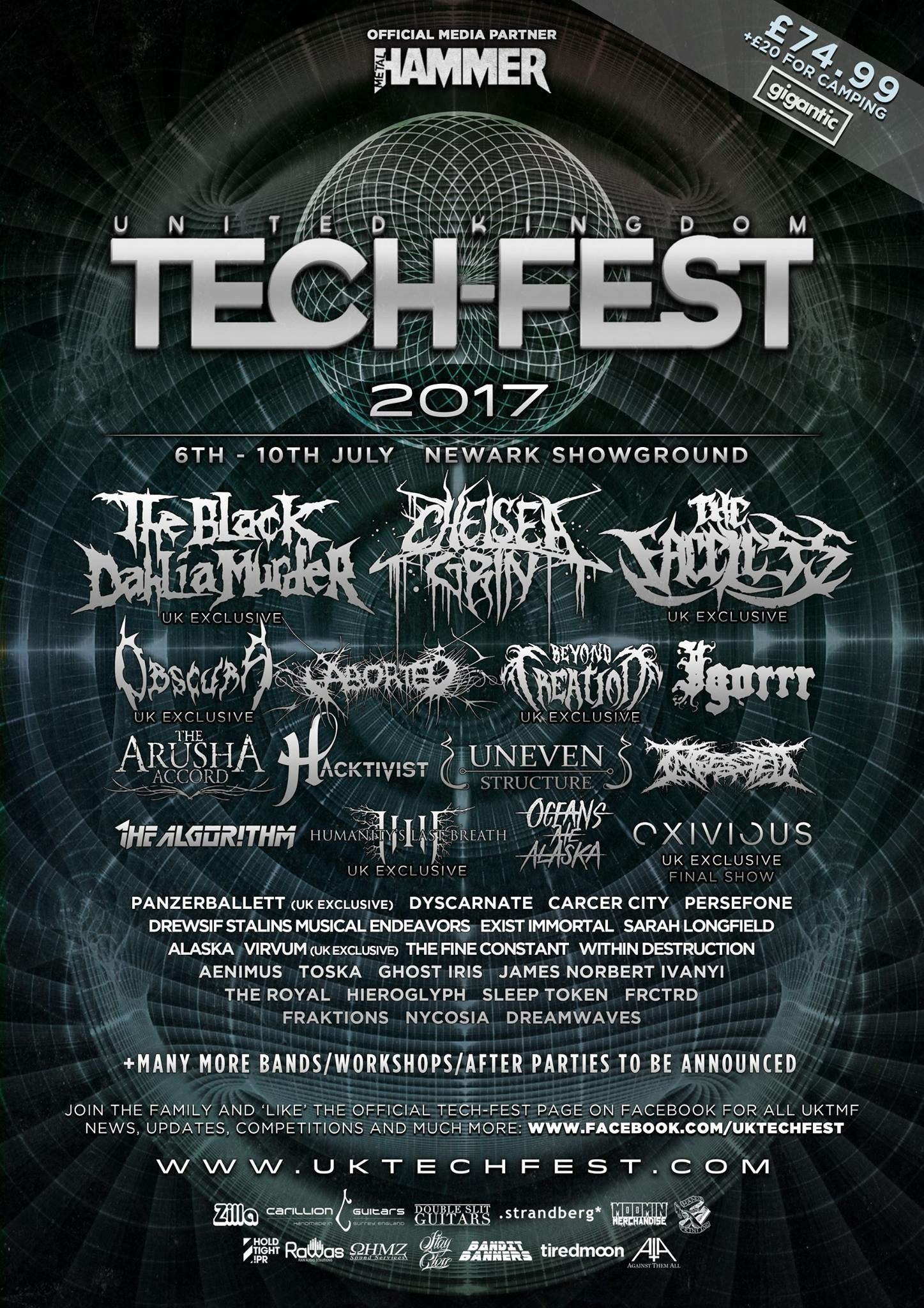 Earlier today Tech Fest announced its second wave of bands. Already being headlined by The Black Dahlia Murder there have been more rumblings in the Death Metal undergrowth.
What is predominantly a Tech Metal festival seems to be going that little heavier this year. As mentioned before the already announced The Black Dahlia Murder will also be joined by German Death Metal overlords Obscura, Belgian gruesome troupe Aborted. Now with this new announcement there will be an addition of Manchester's own Ingested to bring the slam. Beyond Creation flying the Canadian Death Metal flag along with Chelsea Grin doing their thing but most intriguing of all The Faceless.
This will be The Faceless' UK exclusive performance and as some of you might know the band have been through the ringer. Having almost dissolved entirely the Keene Machine kept things going reformatting the band to essentially be entirely made of new members. Set to release an album last year, with this announcement of a tour in July I would imagine that we might be looking at a June release from the band? But hey I wouldn't hold my breath!
It's no doubt that this year's Tech Fest will surely be a fantastic instalment with many one off appearances from the likes of Arusha Accord and a final U.K. performance of Prog virtuosos Exivious who will be sadly calling it quits but why have they gone for a more Death Metal slant this year? Perhaps to cater to a bigger audience? Could it be that Death Metal as a genre is actually growing in popularity seeing bands come from all over the world to perform at this brilliant little festival? It could simply be that the bands chosen for last year, were predominantly of the more Progressive Metal variety, either way it just goes to show Tech Fest's malleable ability to cater to any kind of crowd. Particularly with the open minded nature of its fans, no doubt owing to one of the reasons this festival has become a mainstay in people's calendar and this July looks to be absolutely deadly.
Tech Fest is held at Newark Showground on July 6th – 10th. Tickets are available here!