An Interview With : Brian Eschbach (The Black Dahlia Murder)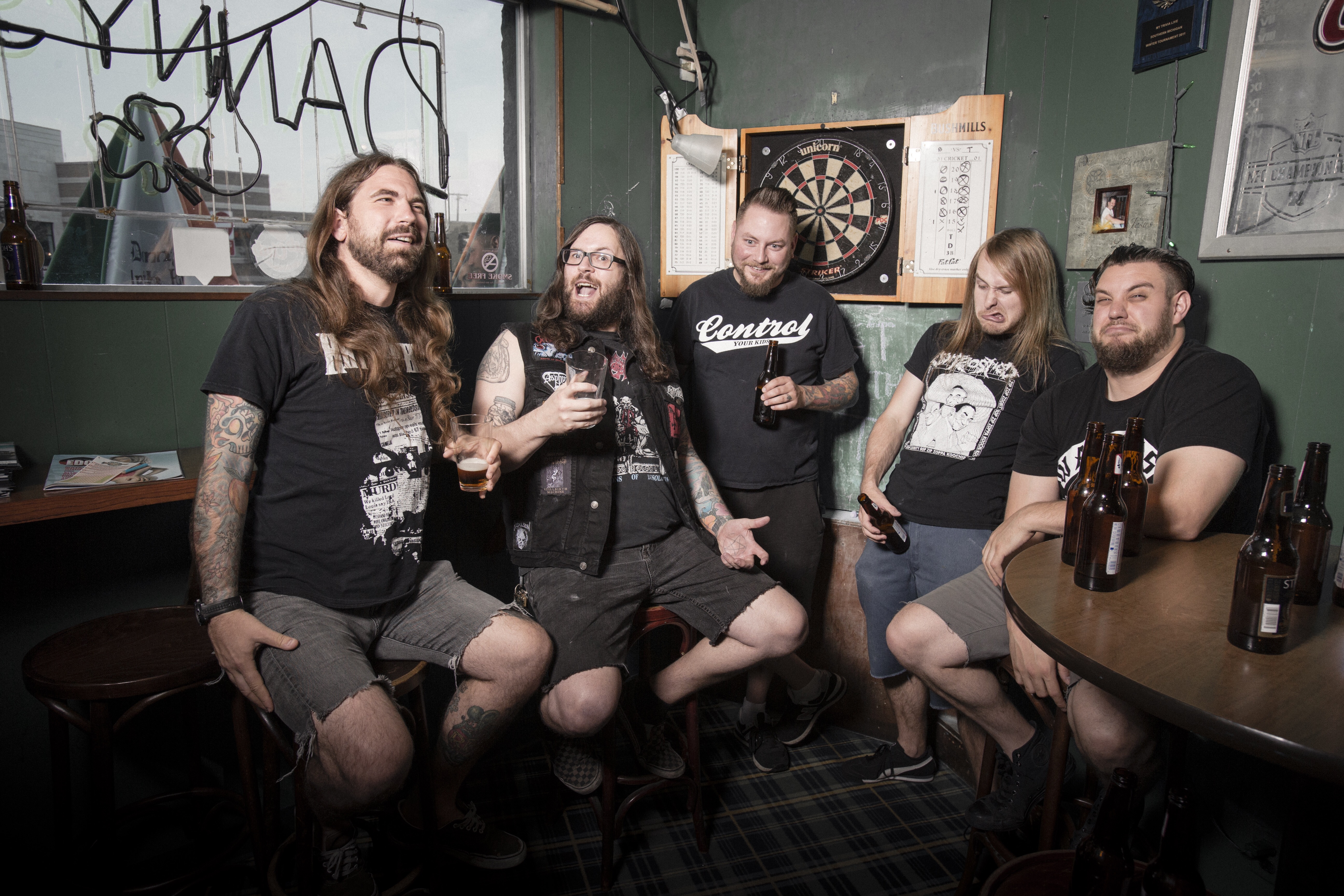 Beginning the year with the biggest of bangs The Black Dahlia Murder began their European tour in support of their 2015 effort Abysmal. Originally penned for a double residency at London's Underworld the band were added onto the already brilliant line up fo Abbath's debut show. Shortly before their performance we were able to speak to founding member alongside Trevor Strnad and Death Metal lunatic Brian Eschbach. With the recent news that long time guitarist Ryan Knight has departed the band we asked him how the guitarist elevated the band, what some of his favourite horror movies and bands of the current day, set to head out on their tour performing Unhallowed in its entirety this Spring the band are bigger than they ever have been. Things in The Black Dahlia Murder life are far from Abysmal.
Read a small excerpt from the interview below and listen to the full unedited chat above!
---

When you guys got Ryan Knight in for Deflorate, do you think that that was a moment where you guys kind of really went above…

I mean it really helped realise the idea of the band to have a player, a lead player with as much talent as he has got. Before John can play guitar and all that but he's just not much of a soulful or talented player haha. Having him come into the band like that and his contributions, he writes a couple of songs here and there. Just having that in the band, it was huge, it was definitely a huge milestone for the band.

And you think it really was a game changer?

Oh yeah!

So you all seem to be pretty on the pulse of Death Metal. What is your opinion at the moment of the Death Metal scene?

It's doing great man! There's tonnes of bands out there! There's new sub genre everyday, I mean I think it's alive and well.

Progressive blackened Slam Metal…

Yeah! I mean as long as these things are happening, Metal is doing alright.

What do you think will happen after the Suffocation's the Deicide's they kind of not die out…

I dunno, both those bands have had a huge impact on all sorts of different heavy death acts today. Deathcore doesn't even really exist without Suffocation showing those kids how to be heavy in the first place. I dunno. I would imagine that people will give up, hang up their axe at some point and gets on with being old t they're not there yet so I don't know what's next!
The Black Dahlia Murder's brand new album Abysmal is out now via Metal Blade