Album Review : Jim Breuer and The Loud And Roudy – Songs From The Garage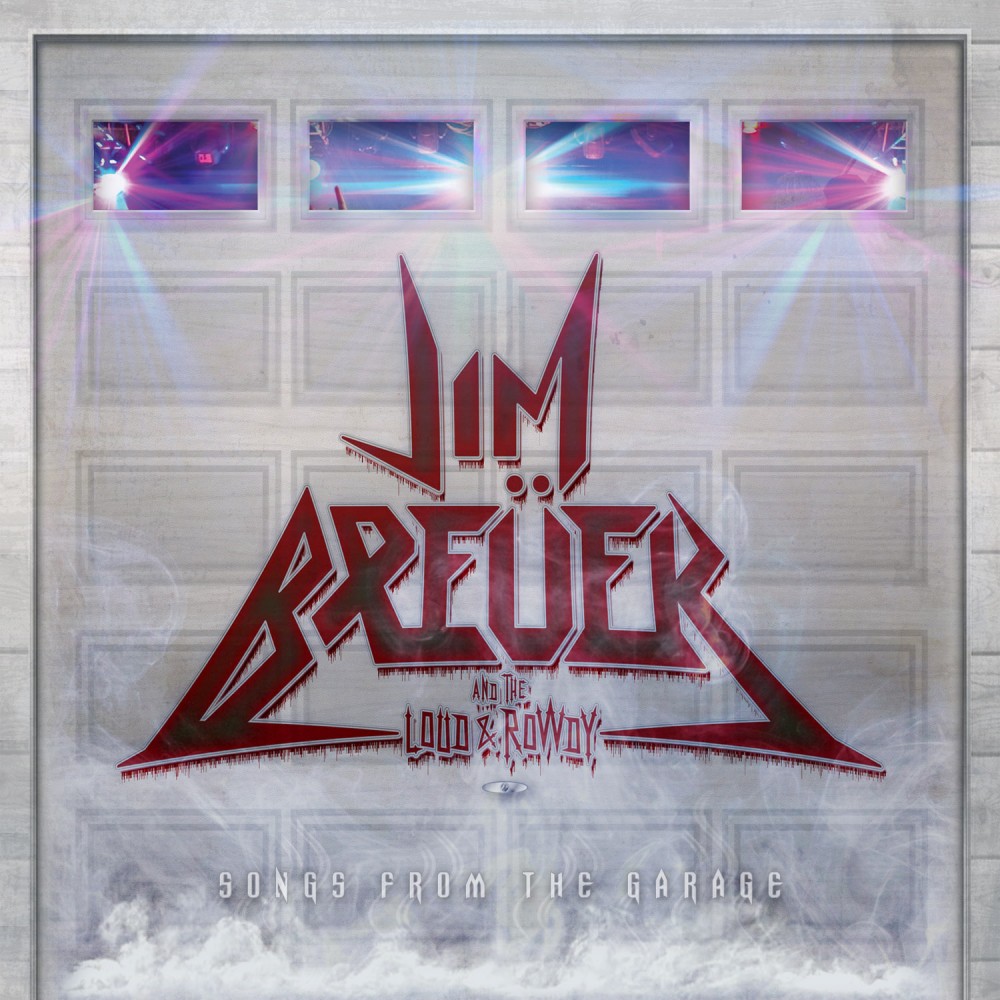 Metal problems are something that all of us face on a daily basis. From someone asking the perilous "What are you listening to?" to question, often resulting in what people might believe to be an elaborate way to dispatch someone, everyone thinking your Satan worshipping, goat sacrificing mentalist. Understanding our plight, after his not so subtle affiliations with the genre comedian Jim Breuer, known for his fantastic Rock 'n' Roll persona's has at last been given the gift that all Rock 'n' Roll dads want, the ability to record his own album.
Tracklist:
Thrash
Raising Teenage Girls
Old School
Be A Dick 2Nite
My Rock 'n' Roll Dream
Mr. Rock 'n' Roll
Who's Better Than Us?!
Family Warrior
Sugar Rush
Wannabe
The Unexplained

Length: 41:00
Label: Metal Blade Records
Release date: May 27th 2016

Often with the kind of tag of comedy songs can be kitsch and very easily fall into the territory of becoming extremely cheesy. Marrying together the suburban struggles of being a dad trapped in a Metal god's body we're invited round to
Breuer's
house to do what we all do when everyone's out,
"Thrash!".
Brilliantly simple lyrics show
Breuer
knows exactly whats going on when the family,girlfriend, housemates are out. Not to mention the Loud and Roudy boys really bring it particularly with a stunning solo on "
Old School
" with more than a few nods to the eighties.
Surprisingly the best thing about the album is despite its comedic value the songs are incredibly well put together! Apart from the parental struggles seen in "Raising Teenage Girls" the album's stories affect people from all walks of the Metal life. From a drunk mate who obviously loves Slayer in "Be A Dick 2Nite", which despite its scripted verse brings the chorus in adorned with a nice little homage to Metallica's "Seek and Destroy" too. A few guest appearances of none other than AC/DC's Brian Johnson on "Mr. Rock 'n' Roll" brings things back to familiarity as the man delivers his signature "ooh's"
Describing any situation that any normal, everyday Metalhead will find themselves in Breuer knows the score. Songs From The Garage will have a surprising amount of replay value and rather than acting as skits each section within songs are well chosen and brilliantly put together with a band that can hold their own. Metal people are incredibly placid at times, illuminating all of our struggles and showing that we are not alone in the tough decision of wearing a t-shirt that isn't black, that its ok to go to a club once in a while and yes not everyone is into Metal but we should all be proud of our choice in music! Proud of our choice in rebelling against monotone statements of what people can see in the studio with some quantized beats behind it and with Jim and the Loud and Roudy boys we can all safely say we've made the right choice.
Skeptics be damned, Songs From The Garage is a brilliant mix of comedy and great song writing. Instantly relatable, brilliantly executed and tons of fun. Play it loud and play it proud!
If you like what you read / heard then you can pick up the album here!