Gaze Into Ghost Bath's Starmourner – Potentially The Strangest Record You'll Hear This Year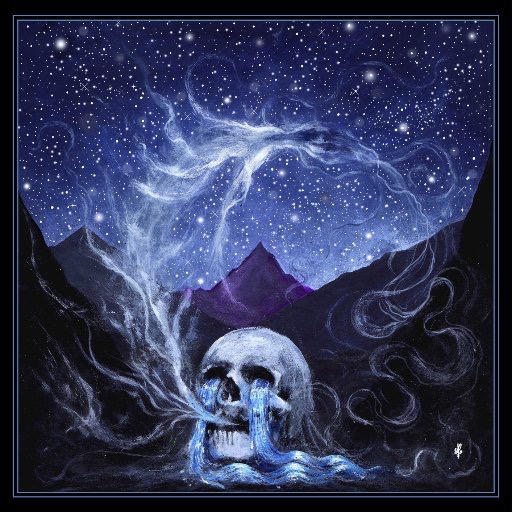 An emerging trend in the circle of Black Metal, strangely enough has been the inclusion of major keys mixed with the traditional style of Black Metal. Giving rise to the likes of Deafheaven, Black Anvil and now Ghost Bath. Showing their cards after a long time coming following their debut Moonbather, the band have come together to present you with what could well be the strangest record I have heard this year.
Tracklist:
Astral
Seraphic
Ambrosial
Ethereal
Celestial
Angelic
Luminescence
Thrones
Elysian
Cherubim
Principalities
Ode

Length: 71:00
Label: Nuclear Blast Records
Release date: April 21st 20-7

Ranging from all sorts of sounds, the Indie beach bum loving "Ethereal" echoes a sound similar to that of The Drums whilst still remaining true to their Black Metal anchoring. Before layering harmonies together to create a polarising melodic sound. Put against the Townsendian choice of notes in "Seraphic" you could argue it's an entirely different band altogether. Originally laughable, the mad howling of the vocals actually gets well and truly under your skin becoming in sync with the instruments, though clocking in at 71:00 minutes to listen to the record in its entirety can sometimes be a stretch.
Yet what keeps you going is the inquisitive nature of the band, leaving you wondering what is going to come next. There's delay aplenty on the guitars creating the swirling vortex of shoe gaze particularly on the light hearted "Luminescence" whilst elements of the more cinematic come to play a part later in the album in "Principalities". It might be slightly hard to get your head around at first but once you realise Ghost Bath are not a conventional band by any means you'll slowly understand their eerie layers. Seemingly limitless in their genre spanning, even "Celestial" has hints of Folk Metal around it yet despite their various musical bibliography the band have well and truly created a unique sound to them.
With the unwritten rules of Black Metal changing we're seeing more experimentation in the genre than ever before. Retaining the ghoulish roots of screams and blast beats enable the band remain true to this feral genre yet with the inclusion of the unorthodox melodies, instruments and songwriting makes for one hell of an interesting album that will either have people loving or hating it. Whatever happens though, Starmourner will make heads turn this year for Ghost Bath and with it being their first major label release there's plenty more to come.
A marmite band, Ghost Bath are very much a love it or hate it kind of band. Forging forwards in the new era of Black Metal if you're a fan of Emperor look away now but if Deafheaven tickles your fancy, you'll find lots to love here.
If you like what you read / heard then you can pick it up the album here!