A Tech Fest Interview With : Tor and Øystein (Leprous)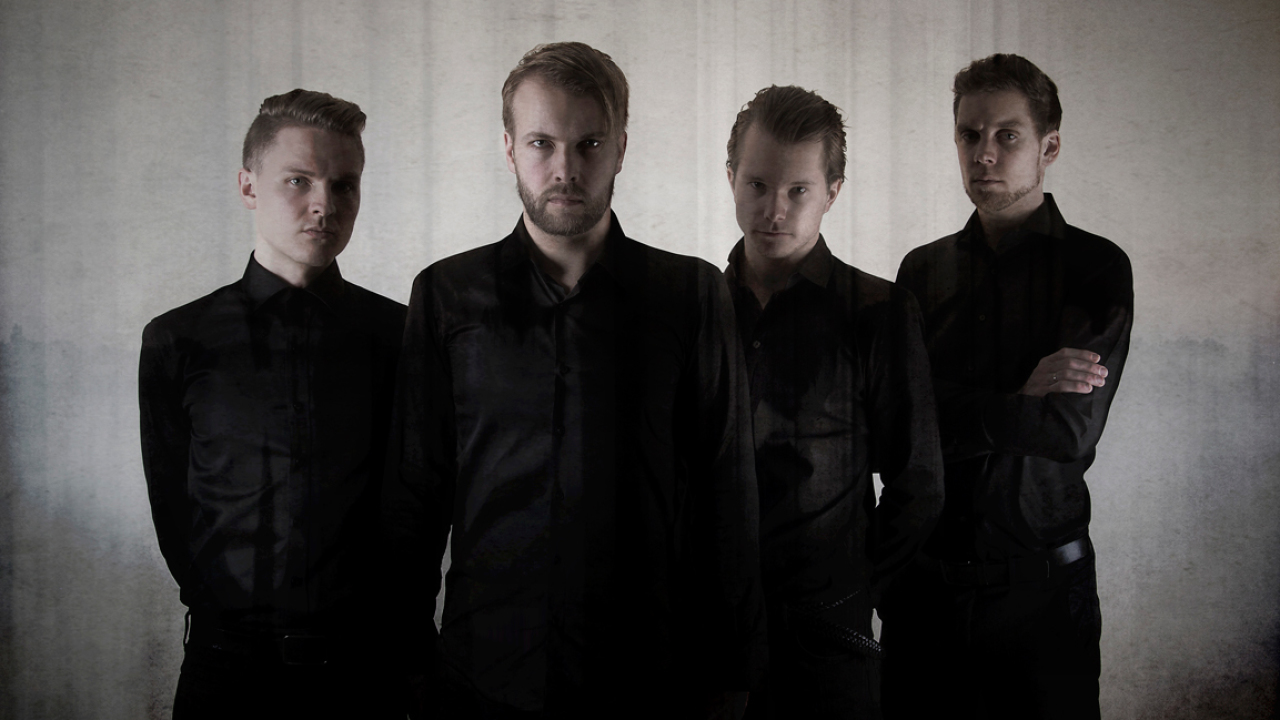 Second in our series of interviews that we were lucky enough to catch at this year's Tech Fest. Acting as Friday's main support, personally I felt they were more than adequate for a headlining slot , Leprous performed an absolutely stunning live set. A moving and simple yet technical performance, mirroring the bands work. Prior to their sublime performance, both guitarists Tor and Øystein  were able to chat to us about their brand new incredible album The Congregation. How it feels to have evolved from the hey days as a youth band and how exactly you can create simple yet simultaneously technically demanding music…
Apologies for the beginning of the recording, it was a slightly windy day!
What would you cite as your influences surrounding your music? 

Tor : It would be a lot easier to give the influences in the earlier stages. As I said we started out as a youth band, of course we were listening to a lot of Opeth, Mars Volta,

Øystein : Pain of Salvation…

Tor : Porcupine Tree, Pain of Salvation, a lot of things that had both clean vocals and growling vocals. That had odd time signatures and that's how we ended up going in that direction music wise so that has of course coloured the where we come from. Where we are now, its a bit difficult to, as I said it's a very natural evolution. We don't think "Oh I heard this band, they sound really cool, let's try something like this!" Of course you get influenced by everything that you listen to and as I said we listen to so many different things. I mean for me, I listen a lot to just the radio. Straight up, whatever is playing! I travel to work one hour each way and it takes about an hour so I listen to the radio whatever is given to me! I think that is a good thing, sometimes I listen to things I don't like haha! It depends what they play but even if you don't like it you might be inspired by it. 

Øystein : Me and Einar also likes Massive Attack a lot, they have this same philosophy of starting out with a few basic elements and somehow it turns out to be a great sound. 

Tor : I think also sound wise and using electronics,

Øystein  : We have more electronic elements now on The Congregation and more synthesizers…

Tor : When you go on live shows you see what works , what doesn't work and also in regards to kind of effects that you can have. Like sub drops and things like that. I can't say we invented it, I won't claim that. So of course you get inspired by things that you see, but I'm not sure where from we got the ideas!
Listen to the full in depth interview on our Soundcloud profile below, you can also check out various other interviews featuring BTBAM, Cradle Of Filth and Symphony X among others!
Leprous' brand new seminal album, The Congregation is out now via Inside Out.