We Had a Sunday Session With Heidevolk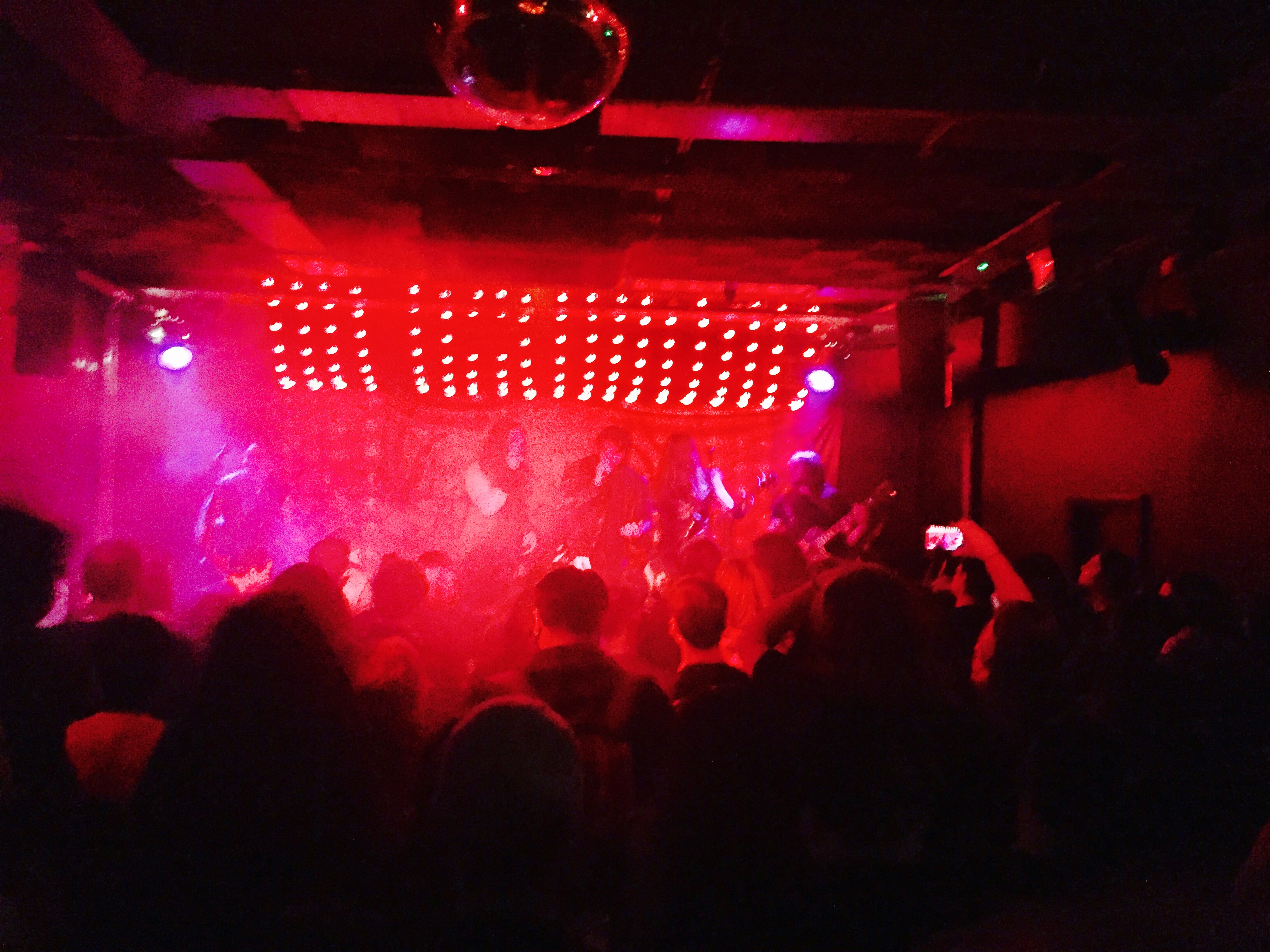 There are only two things that come to mind when one mentions Heidevolk – beer and grunting. We did both of those things, choosing the Dutchman's live performance over a traditional Sunday roast.
21st May, 2017
Camden Assembly
London, UK
Heidevolk seem to have become a bit of cult band worldwide, and to this day it still baffles me how they managed it. They don't exactly have a sound that's revolutionary when it comes to folk metal, and they are one of the only bands to sing purely in Dutch.
Being a fan for a few years now, it's been noticed that Heidevolk tracks always seem to make their way to the stereo whenever copious amounts of beer is involved. Perhaps it's the 'manly' nature of the band, or maybe the Dutch language is universally spoken when drunk…whatever the case, it makes for some damn fine drinking music.
That's why I was particularly excited to see Heidevolk on the live stage in London for the first time – sharing some beers with folk metal fans, chanting some incomprehensible lyrics, all while continually marching to the sound of the rolling drum. That's ideally a perfect Sunday for any heavy metal fan.
And it was everything you could have hoped for. Playing the tiny Camden Assembly (previously the Barfly for anybody that has a few extra years on them), the show was a pure representation of the atmosphere Heidevolk have cultivated over the years – a few good 'ol boys getting together to slug some Heineken and growl about Dutch folk tales.
Now if you asked me to distinguish what songs the band played, I can't help you there. The main reason being that almost instantly Heidevolk struck the stage, you are psychologically encouraged to drink, and drink hard. All I remember is grappling the nearest person next to me, and jumping and chanting like tomorrow was the end of the world, and that was just OK.
When you wake up the next morning smelling of sweat, beer, and have grown a few chest hairs, it's quite possible you've been to Heidevolk show. For those who have not had the pleasure of experiencing the esoteric atmosphere this band provides, it's something you must do once in you're life time. It's mind boggling how music so simple is massively effective on the live stage.