Sign of Life From Dimmu Borgir As They Extend Record Deal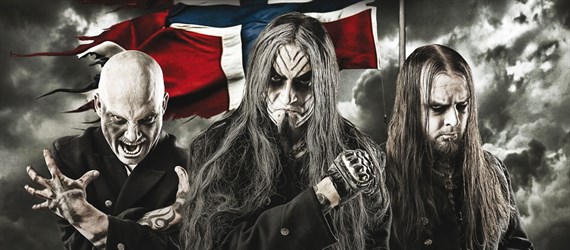 It feels like we've been waiting an eternity for a new Dimmu Borgir album, but finally there looks like official signs of life as the band extend their deal with their current label Nuclear Blast.
It's been 6 years since the release of the Norwegian black metaller's last album 'Abrahadabra', but the band read a statement today announcing the release of a new DVD, and a new album tentatively due later this year.
"We wish to inform you that Dimmu Borgir and Nuclear Blast once again put pen to paper, acknowledging the past, present and future by opening another chapter in the history of extreme music! Stay tuned and watch this space for more updates on the new album and the 'Forces Of The Northern Night' live DVD/Blu-ray release as it becomes available!"
We will be watching this space. The prospect of another grandiose Dimmu album after 6 years of creative building waters the mouth.