Nightmare Logic, Not Just A Power Trip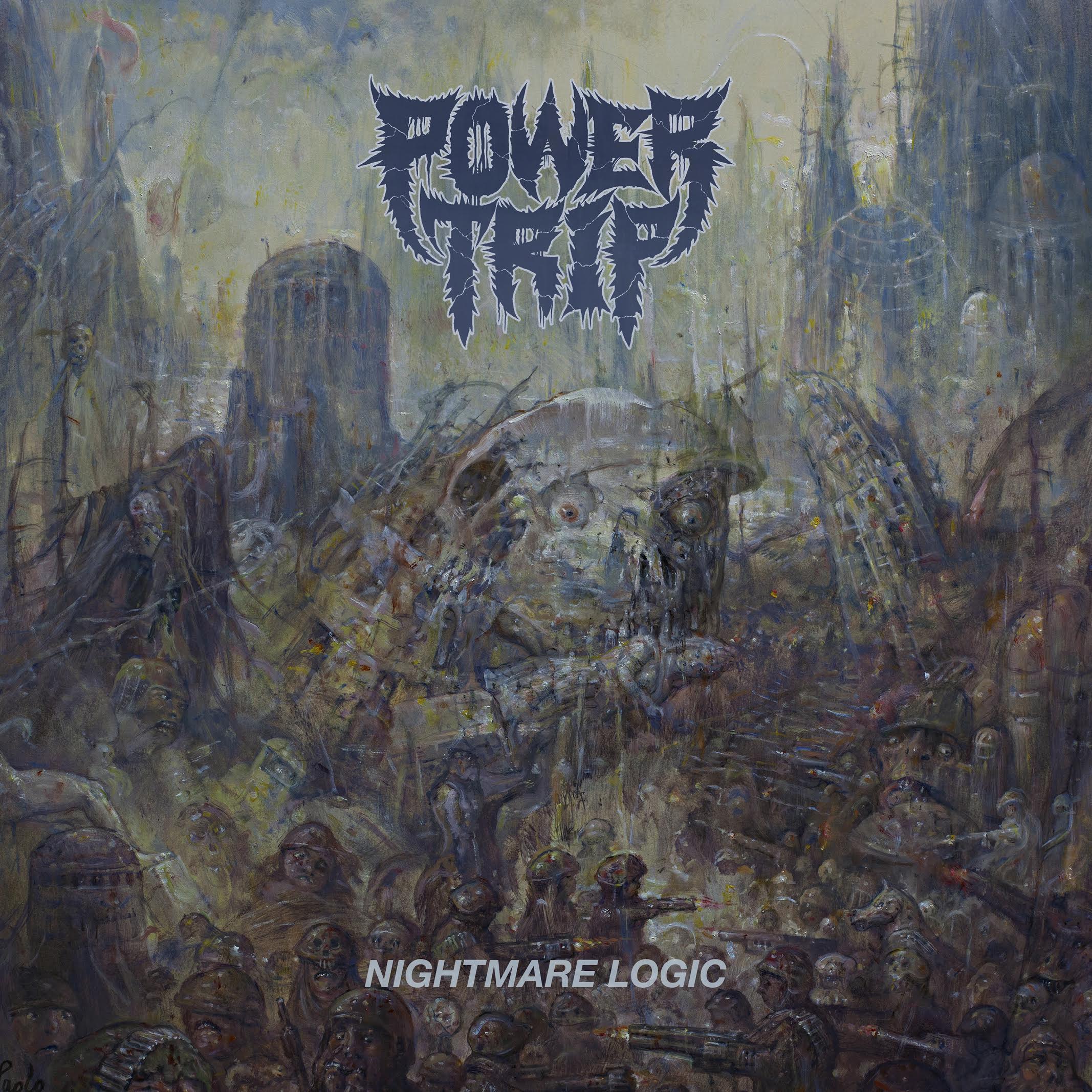 Young blood have proven time and time again their aptitude for reinventing the wheel. With their ear to the ground the young guns are able to not only draw from their influences of old but look towards what might be a different perspective of the future. Enter Power Trip, having only released one album Manifest Decimation. Catching my eye owing to Paolo Girardi instantly recognisable grim tapestry of turmoil the record was not one to be ignored. Now the band embark on their new wave of Proto Thrash for Nightmare Logic.
Causing quite a stir amongst the Metal community the band have fast become a hot property. Returning with their sophomore effort Nightmare Logic this February the band have proven that their learning curve is still as pertinent as ever. Building on their song writing skills of their first effort their second volley is just as deadly. But why are people talking about them? Could it be to do with their scarily young age? Their already intimidating live performance CV? Or could it be that these young lads are onto something.
Taking influence from some of the all time classics, the band quite simply understand the Thrash ethos. Sounding in the same league as Anthrax with a sprinkling of Death Metal, the devastating chop of "Executioners Tax (Sharpen The Axe)" has the classic stadium conjuring opening riff that would command even the most stubborn of Metalhead into a full thrash frenzy. Having seen a resurgence going years back now with British Thrashers Evile, Thrash and the new blood have very much become synonymous. Last year we had the progressive genius that was Vektor's Terminal Redux Album, again another band who have their ear to the ground understanding what the genre is starved of. Of course there is still the hall of fame reserved for our most revered acts but ironically to see acts come out from a genre so inherently vintage giving a new aesthetic entirely to the genres sound is truly wonderful.
Nestled between the likes of Municipal Waste, SOD, Megadeth and some truly Brutal Death Metal the band strive to their extremes. Understanding the musical map and where to plot their course tracks don't need to be any longer or any more intricate than they already are. Not to mention the production that roots these young'uns firmly in the throwback of yesteryear. If anyone is going to be bringing a genre into the future it'll be Power Trip. Understanding the vital energy that comes with the uncompromising wrath of Thrash, the band bring together sense of teenage angst yet instead of being unwieldy is aimed exactly where they mean to do damage.
With a major appearance coming up supporting Napalm Death and banditos Brujeria, I would imagine that will we be seeing more of these Texans in the near future. Who knows they could even be hailed as the leaders of the second wave of new Thrash Metal bands, if you're a fan of Death Metal and Thrash then you'll be doing yourself a huge disservice by missing out.
Nightmare Logic is out now via Southern Lord.