Five Brilliant Darkest Hour Tracks And A New One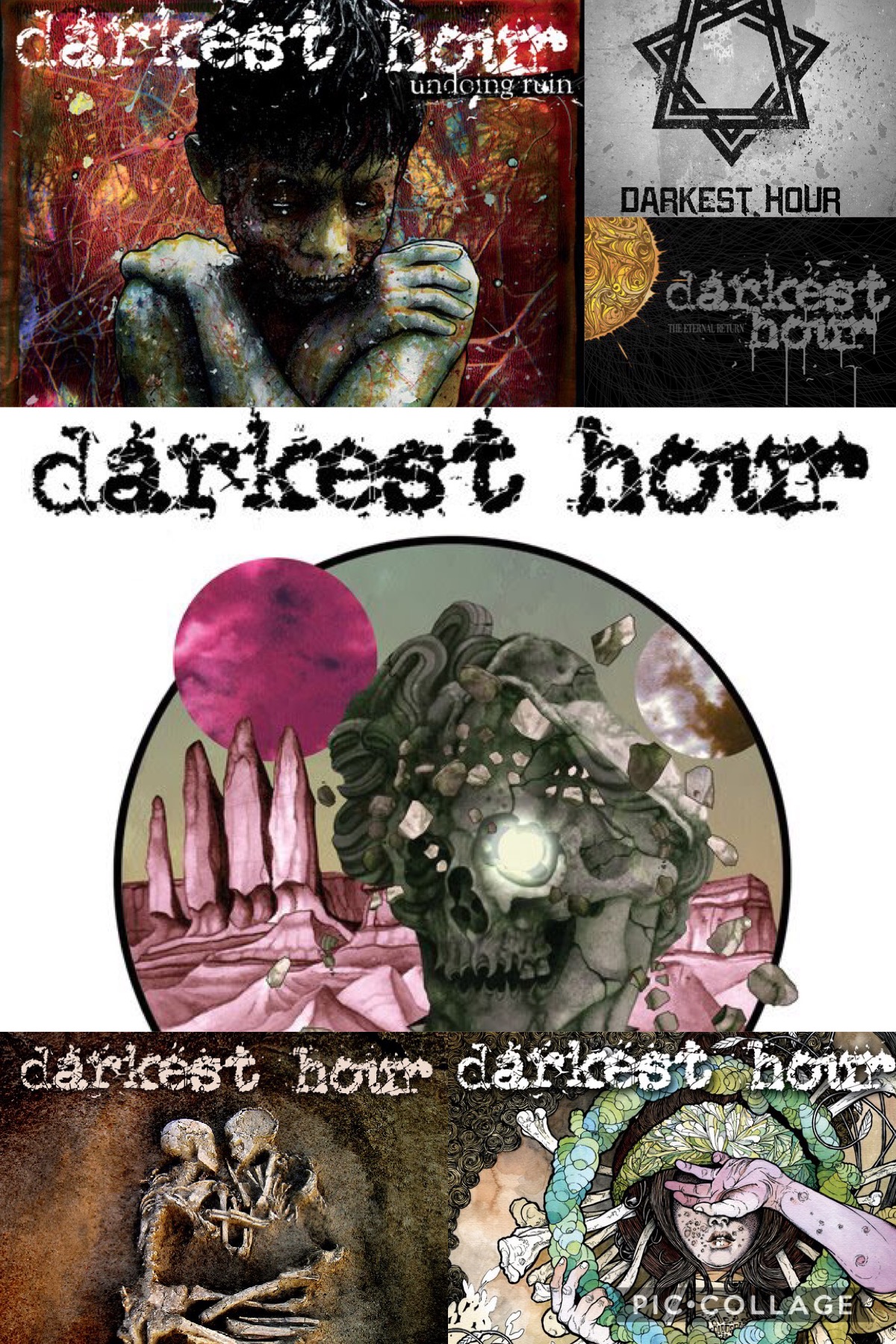 Arguably the underdog of the scene, Darkest Hour are among the elite few whose melody is near faultless. Announcing a brand new album Godless Prophets & The Migrant Flora, we thought why not celebrate this brilliant band. Choosing five brilliant tracks and a new one, bare in mind keep your options open here. We haven't gone for all out aggression, only old material and only one sound. Instead showing the multi faceted approach the band have on material and just what makes them one of the most underrated bands in Metal.
"The Goddess Figure" – Darkest Hour
Opting for a different approach, their previous Sumerian led release saw Darkest Hour move into the arena of pristine polished bands. A quality that sounded somewhat out of place given the band's classic rough and ready, DIY sound. Focusing more on a singing notion towards John Henry's normally harsh vocals. Nevertheless it was an experimental step which saw a side to the band that hadn't been previously shown. Incorporating almost symphonic elements into the track it was a brilliant statement of where the band were at and a fitting precursor to Godless Prophets and The Migrant Flora.
"Love As A Weapon" – The Human Romance
Originally a difficult sell for me, slowly but sure I fell in love with The Human Romance. Deciding to go the route of slower more melodic passages it showcased Darkest Hour's aptitude for a different sense of pace. Compared to their Thrash driven early works the likes of Mark of Judas or So Sedated So Secure. All ingredients needed for the band slowly grow into what they are now. Nevertheless tracks the likes of "Your Everyday Disaster" still work like genius.
"The Tides" – The Eternal Return
The first record to feature the now well established Mr Mike "Lonestar" Carrigan on guitar duties after the departure of longtime guitarist Kris Norris and boy did he prove that he can play. Becoming an instant fan favourite "The Tides" could Be seen as two song interlinked as one. Welcoming the second piece after an absolutely death defying solo the band implement melody to the highest calibre here.
Undoing Ruin – "These Fevered Times"
Coming off their now classic Undoing Ruin record, Darkest Hour very much found their Melodic Death Metal voice here and no doubt one of my personal contested highlights are "These Fevered Times". Working as a fast ripper the song is vintage Darkest Hour at its best. Understanding the use of melody and working in contrast with vocalist John Henry perfectly paving the way for where the band have come to now. Essential for any fan.
"Demons" – Deliver Us
Aside from it's John Baizley artwork there is an incredible amount of beauty in Deliver Us, an album that made me personally discover Darkest Hour, I was somewhat slacking! However each tune on the record speaks volumes for the band. Easily one of the best modern Melodic Death Metal albums out there. Understanding exactly when to put the abrasive touch in as well as the beautiful and serious fist pumping melodies. "Demons" is no exception, it also contains one of my personal favourite solos of all time and is perfect encapsulation of all that Darkest Hour embody.
And finally we come to one of the brand new rippers.
"Those Who Survived" – Godless Prophets & The Migrant Flora
Documenting the end of the first act of the album it's a song that is pretty much about the apocalypse from what I can gather. Honing all their skills, with this being their ninth album in their arsenal it's clear, just from the singles that Darkest Hour have gone back to the DIY Hardcore / Melodeath elements. Which after the self titled, which I am by no means saying is a bad album, perhaps appeasing the various different people in charge over at Sumerian rather than fulfilling the band themselves it was still a solid record. Returning to the roots of Undoing Ruin, So Sedated, So Secure their brand new opus Godless Prophets & And The Migrant Flora could well be one of their best. Perhaps it might be from the celebratory touring of Of the band's twenty year anniversary where they performed Undoing Ruin in its entirety but the band are back to their MeloDeath roots and are more vicious than ever!
Godless Prophets & The Migrant Flora is out March 10th via Southern Lord and you can pick it up here!