Live Review: Lacuna Coil + Forever Still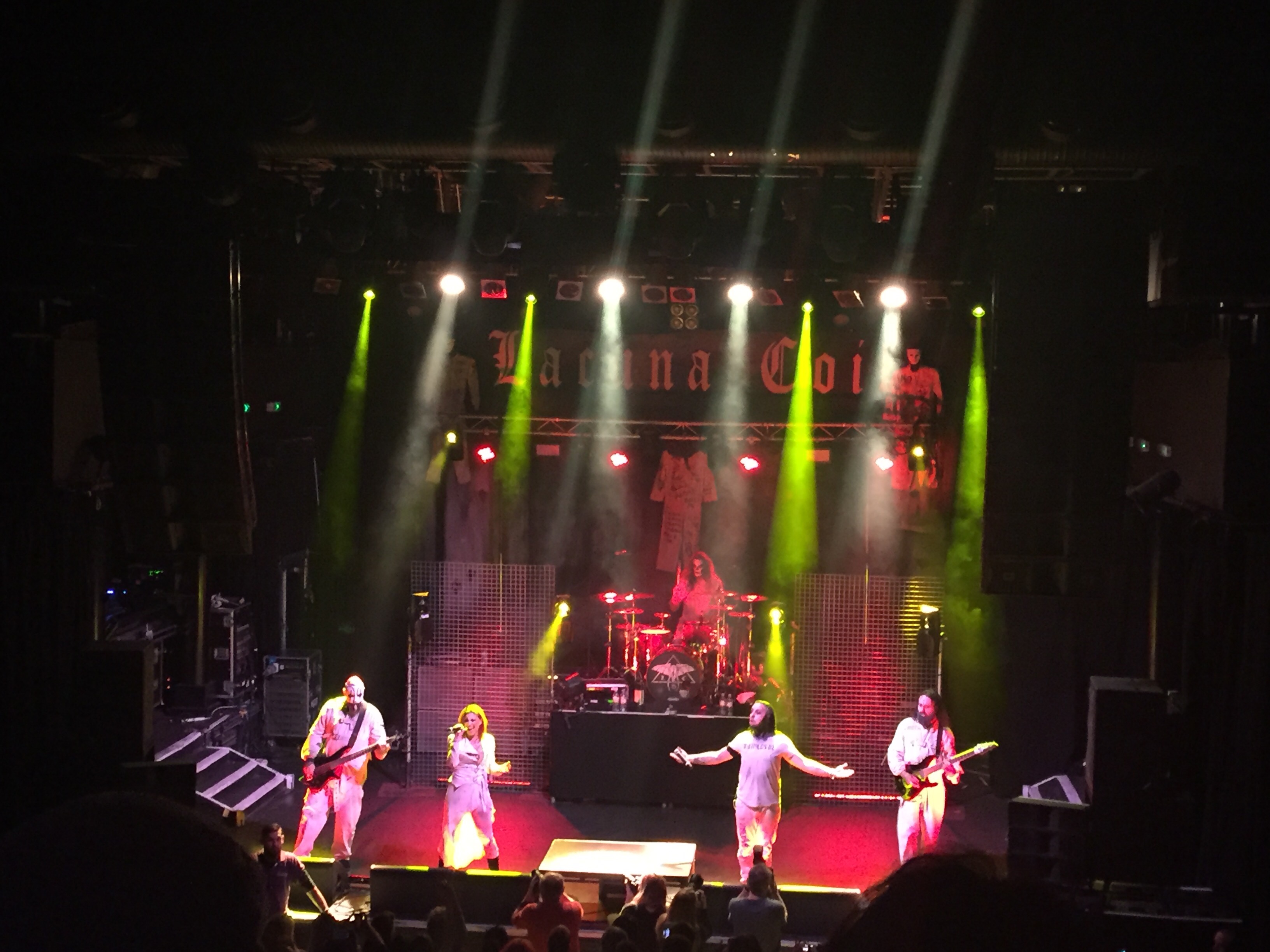 Gothic metal still lives! Lacuna Coil proved that earlier this year with a career rejuvenating album release in 'Delirium', and now look to the live stage once again to deliver those signature theatrics.
Forever Still open up the evening introducing the London crowds to their brand of alternative rock. The quarter hailing from Denmark coincide with that gothic look that follows the theme of the evening, yet play a style of music that feels to me like a cross between Tonight Alive and Evanescence. Though musically decent, the mid-tempos and many balladesque tracks let the band down a little in terms of performance, and does tell us that they have yet to find their market. It's there somewhere, just not here.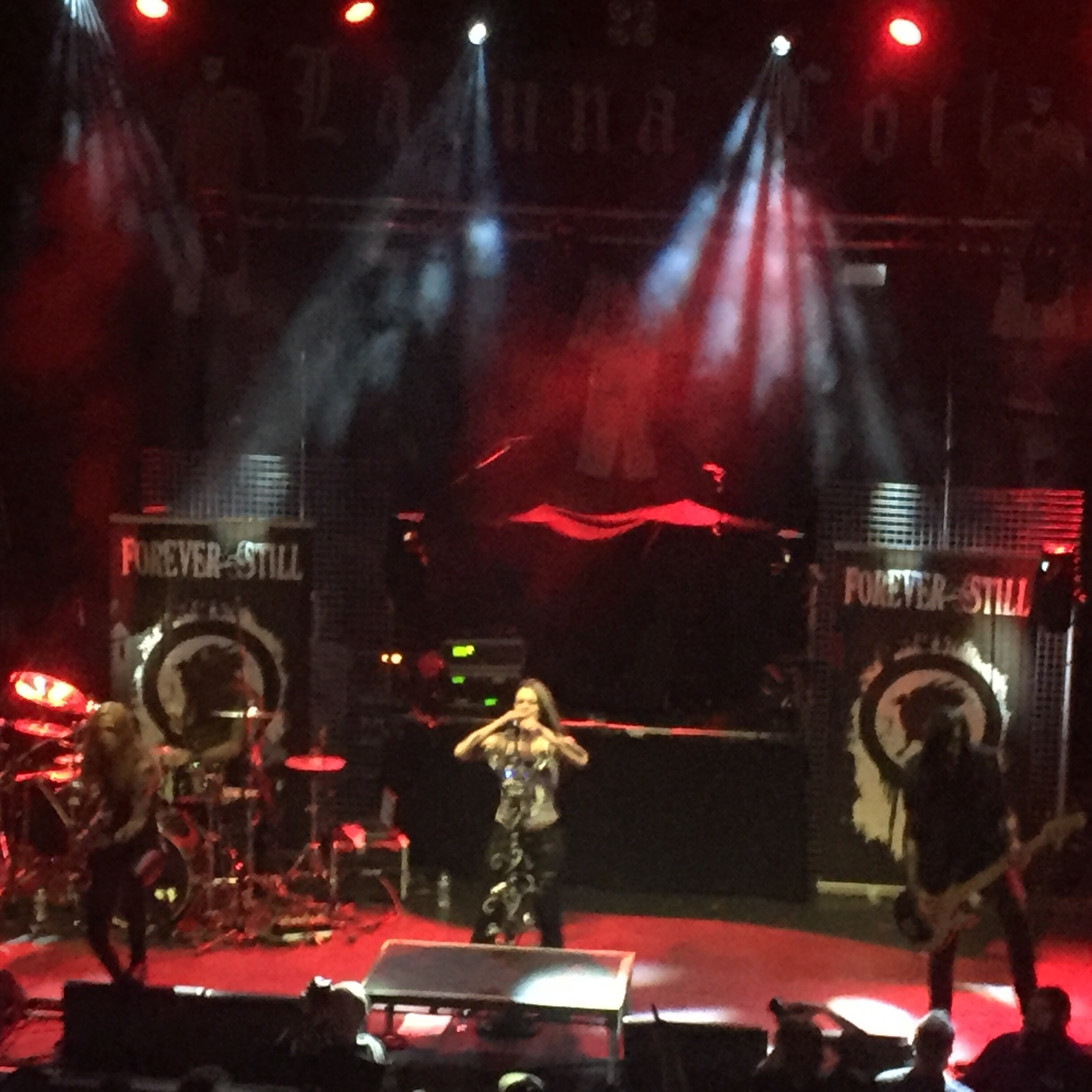 And the market that has gathered in the Koko this evening is that of Gothic metal maestros Lacuna Coil, who stunned fans this year with the release of a brilliant 'Delirium'. Despite the band's member exodus, the Italians are looking to come back strong with an atmospheric stage set up, and a flurry of dramatic tracks that span their career.
It's a slow walk to the stage, donned in straight jackets and face paint that resembles scenes from The Warriors, the band open with the crushing riffs of 'Ultima Ratio', and suddenly Lacuna Coil are back in business. Every time I feel this band are teetering out of relevance, a live performance tends to remind me that it's a statement just a little too far from the truth.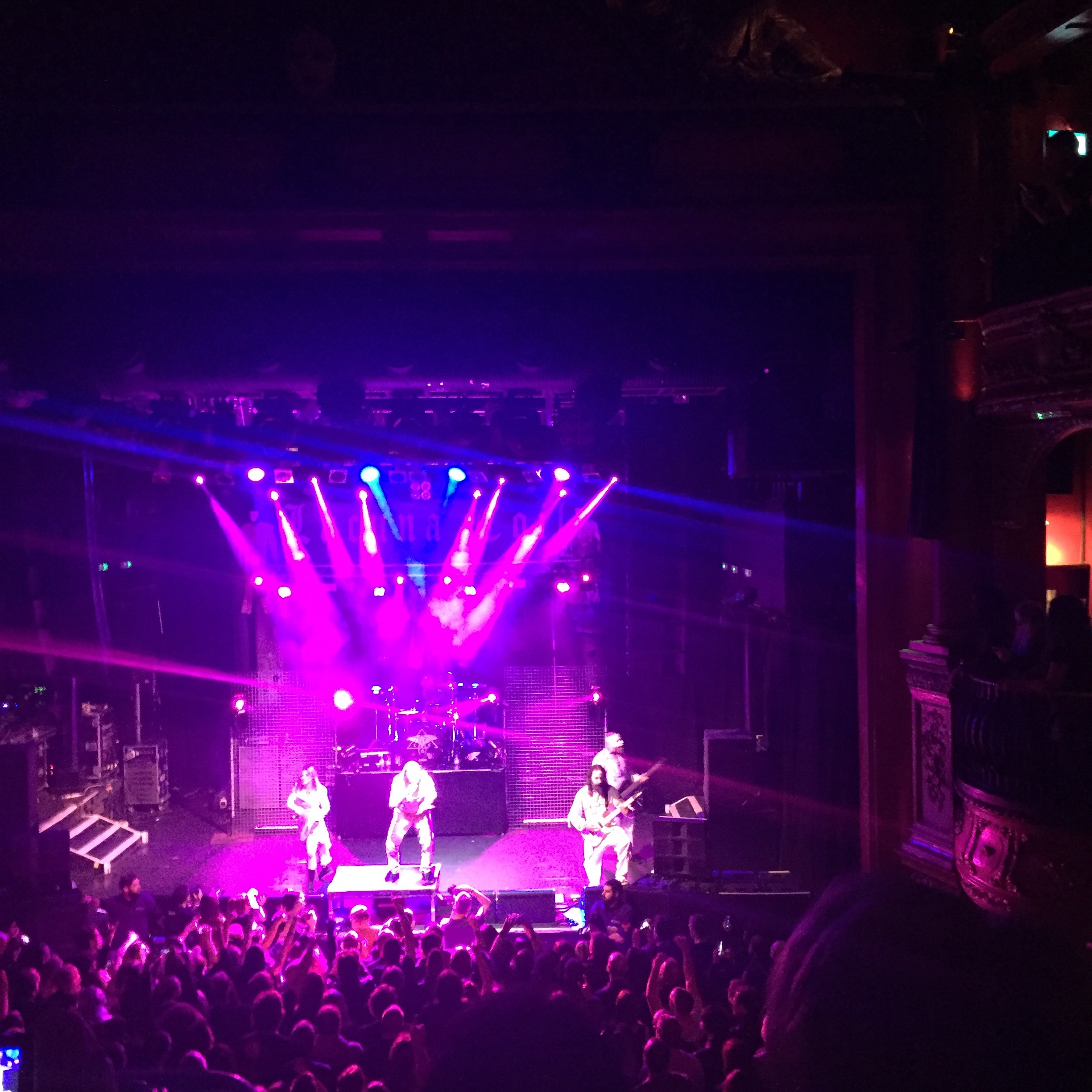 The band embrace every one of their classic tracks as an adrenaline boost to provide their dramatic stage flair, moving around and corralling the fans into every dark note of 'Spellbound' and 'The Ghost Woman and the Hunter'. While it's generally slower music, Lacuna Coil certainly know how to pull it off. I've seen this band countless numbers of times, and I tend to forget just how good this band are.
Of course the Coilers pull out the big guns on 'Our Truth' and 'Enjoy The Silence' to ensure yet another fully engaging performance, but it is very noticeable how this band have matured over the years to perform the way they do so effortlessly. Always doing something a little bit different with their stage show in terms of set up and theme, and being consistent in the fact of overdramatising their music, and it's simply brilliant.