Krisiun Name New Album And Release Artwork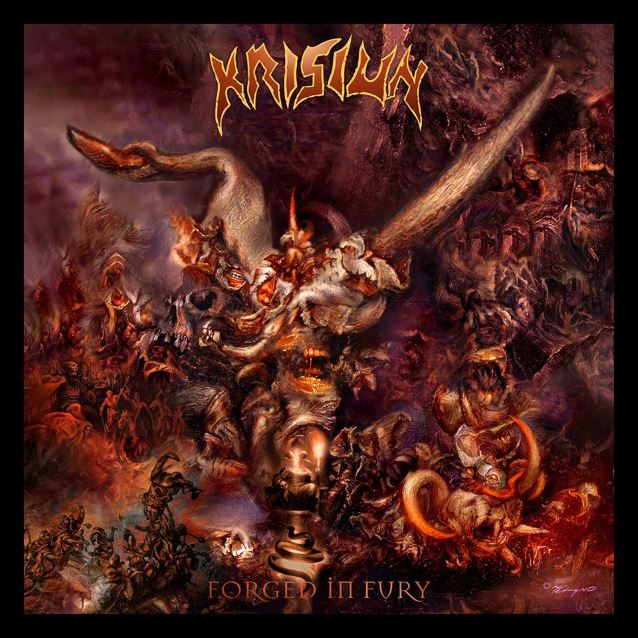 As we all know Brazilian death metallers Krisiun have been hard at work at their follow up album to The Great Execution. It seems that the wait is nearing and end.
Releasing details surrounding the new record, stating that the new album, entitled Forged In Fury will be coming our way early August. The album was recorded at Mana Studios and co produced with both Erik Rutan and the band themselves. It promises to be the most organic performance the band have given on record.
Having previously worked with Rutan on their 1999 effort Conquerors Of Armageddon, this would seem to be a fantastic pairing. It's known far and wide in the Death Metal community that Rutan's ear is incredibly precise, having previously produced Cannibal Corpse, Goatwhore, the man's own band Hate Eternal and a plethora of others it promises to be an interesting mix. No song has been released as of yet though we're sure that the time will come! Especially seeing as the band is currently on tour with the Devastation Of The Nation tour.
Krisiun's brand new album Forged In Fury is set for an August 7th release via Century Media