Ol Drake Premiere's New Song "Han Valen"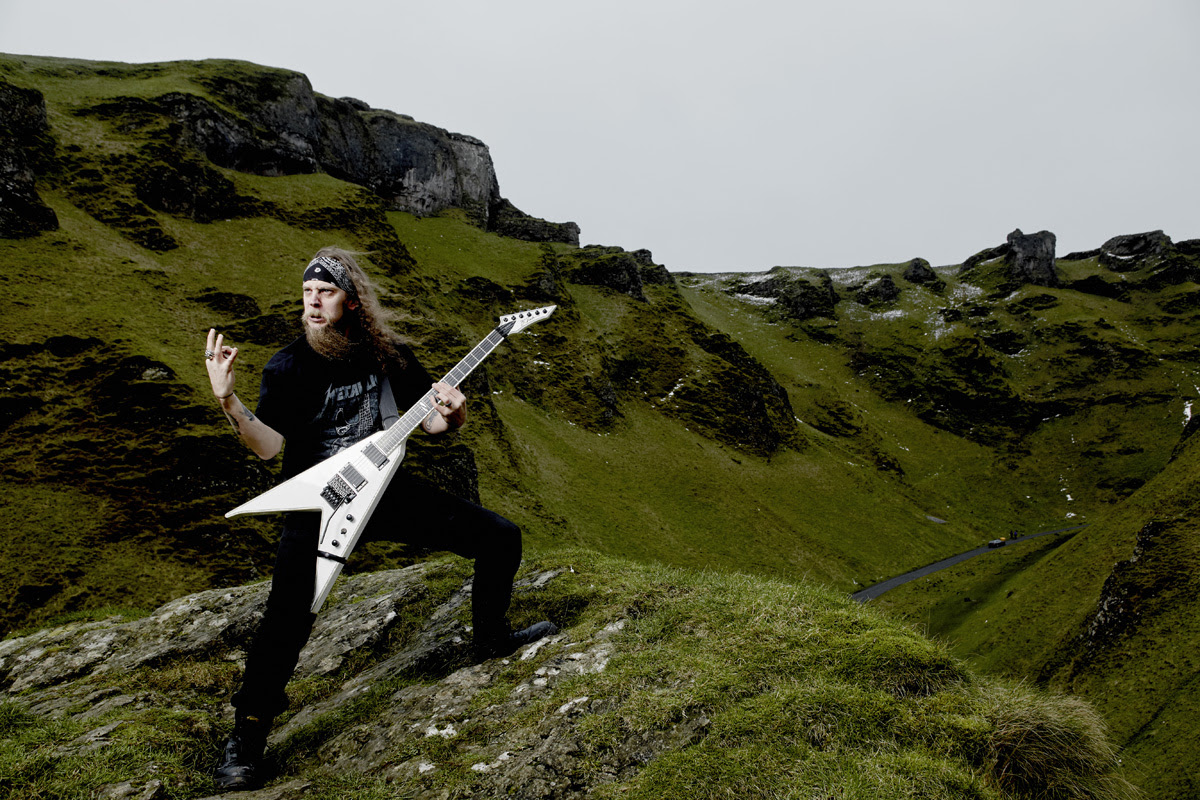 Previously being Evile's riff master Ol Drake decided to go it alone, with the release of his debut solo album imminent he invites you to hear "Han Valen"
As you may have guessed by the tongue in cheek title the guitarist largely performs as a homage to the great Van Halen. That doesn't mean however that the guitarist doesn't own the song entirely. Creating interesting lead lines, yet slightly tipping his hat to the Hard Rock mega stars it's a fantastic way to start up the album. Stating that the song is about when the guitarist first learned the technique of tapping, definitely one for guitarists to get their teeth into.
Coincidentally for those that would like to up their chops, the guitarist has annotated an entire tab book for the whole album that is available to pick up at the link below.
Ol Drake's brand new album Old Rake is set for release June 22nd via Earache Records and you can preorder the new album here.