Fleshgod Apocalypse Tour Trailer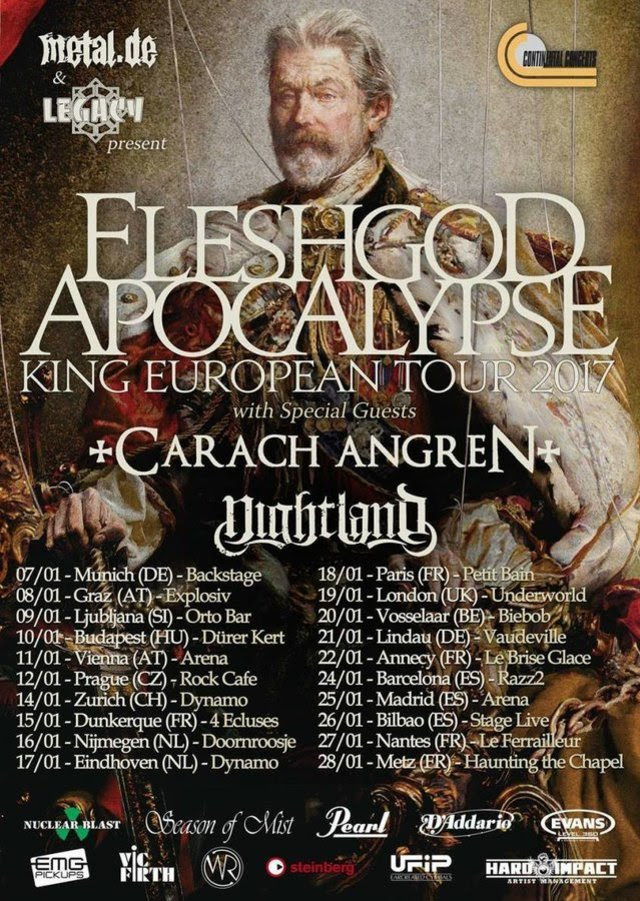 Fleshgod Apocalypse will be returning in 2017 and Tomasso Riccardi has a couple of words to fans!
In anticipation of their forthcoming tour, Fleshgod Apocalypse have released a brand new tour trailer for their forthcoming run of dates. Supporting the band will be Carach Angren as well as Nightland. Both bands promise to no doubt give the band a bit of a run for their money.
Particularly the spooks in Carach Angren, who have been working on new material recently for their follow up to 2014's This Is No Fairytale. See what Tomasso has to say!