Chon Are California Dreamin' With New LP Homey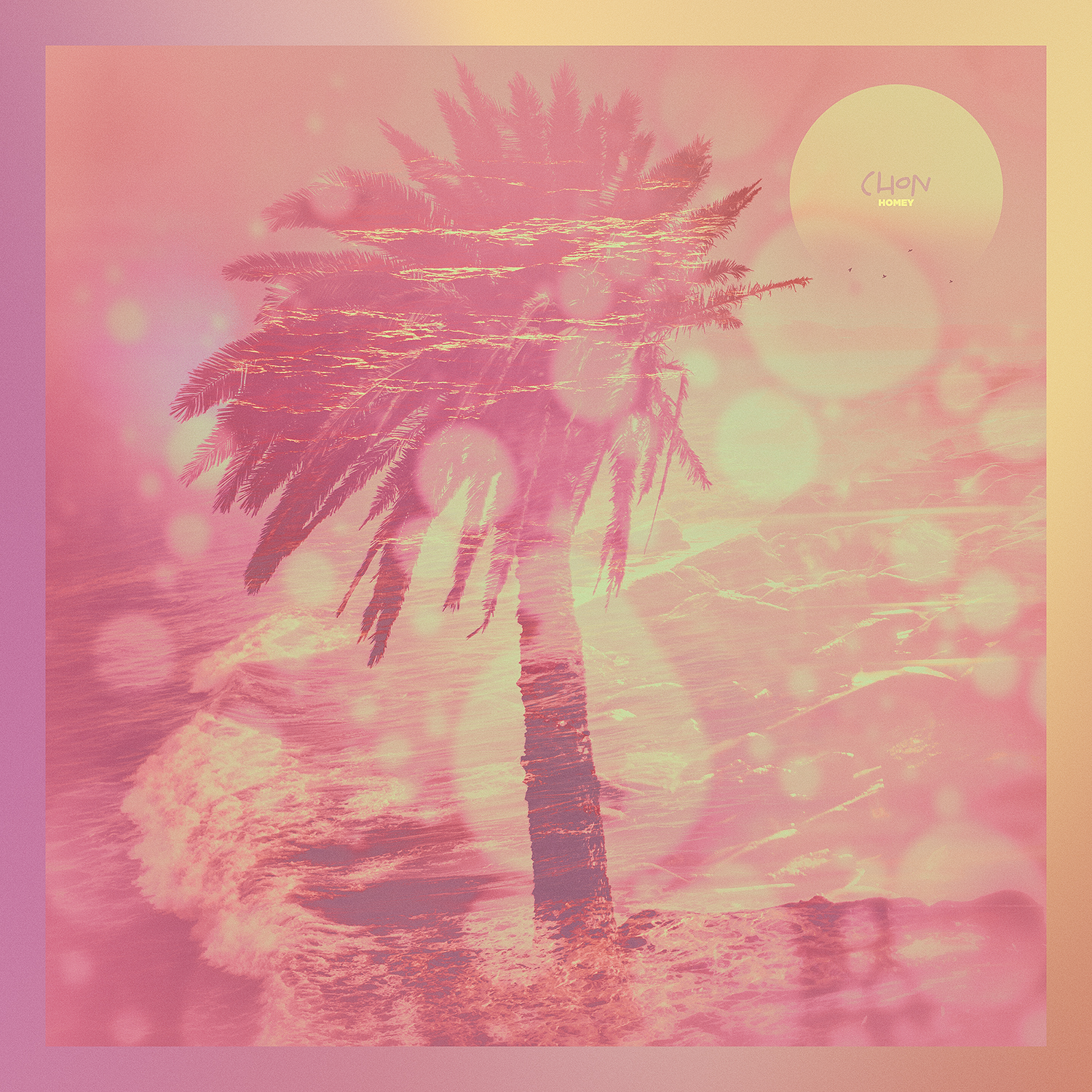 Known for its laid back attitude, California is the stoner of the western world. Known for being both the sides those who are so relaxed you think they might fall over and the out and out disgustingly rich, its a state that has a lot going on. Wanting to soak up the former type of vibe, musical virtuosos Chon holed themselves up at a beach house and recorded one of the most chilled out records you'll hear and a perfect anthem for those who might not be digging the summer top forty on radio.
Tracklist:
01. Sleepy Tea
02. Waterslide
03. CHONxGoYama : Berry Streets
04. No Signal
05. Checkpoint
06. CHONxLophile : Nayhoo (Feat Masego)
07. Here and There
08. The Space
09. CHONxGiraffage : Feel This Way
10. Continue?
11. CHONxROM : Glitch<
12. Wave Bounce

Label: Sumerian Records
Release date: June 16th 2017

At last in the words of Bob Marley "Sun is shining, weather is great" here in the UK You could argue that Chon have something to do with it being so chill, yo.If you're unfamiliar with the band, they're an instrumental project with a difference. Rather then another faceless Animals As Leade
rs copycat, Chon instead have their own imprint from pretty much the word go. Set to release their brand new album on June 16th via Sumerian the band have encapsulated that classic feel good hit of the summer, sorry Queens of The Stone Age.
Basing itself loosely on the idea of the bands hometown in South California, the album Homey sees the band aim to bottle this sense of chill that California seems to represent and it does it brilliantly. The summer haze of "Sleepy Tea" almost reminds me of the musical equivalent of sipping a beautiful ice cool tea whilst the waves lap the surface. Made up of a trio of musical prodigies, the material presented on Homey isn't the easiest to play by long shot. Ensuring that the band have gotten more than their fair share of musical chops up to scratch. Yet what the band have in their arsenal that no others have is the use of instrumental as more of a track than virtuoso peddling.
Tracks like "Here And There" and "Checkpoint" work brilliantly but it's the inspired use of collaboration that sets the record apart from the herd. Teaming up with Go Yama on "Berry Streets" the band act as the perfect instrumental coupling with, a genre I normally cannot stand, rap. Yet in this case it makes for a different take on a genre that has so many widdly pitfalls. Again teaming up with LoPhile on "Nayhoo" sees the band bring an entirely different spin on something that sometimes be a little bit irksome and in some cases even boring! Instead CHON have unveiled something altogether brand new and refreshing and just in time for summer!
An interesting and entirely different take on what could have been yet another copy cat instrumental album. Instead Chon have channelled their inner chill with the awesome Homey.