Broken Hope Announce DVD "Live Disease at Brutal Assault"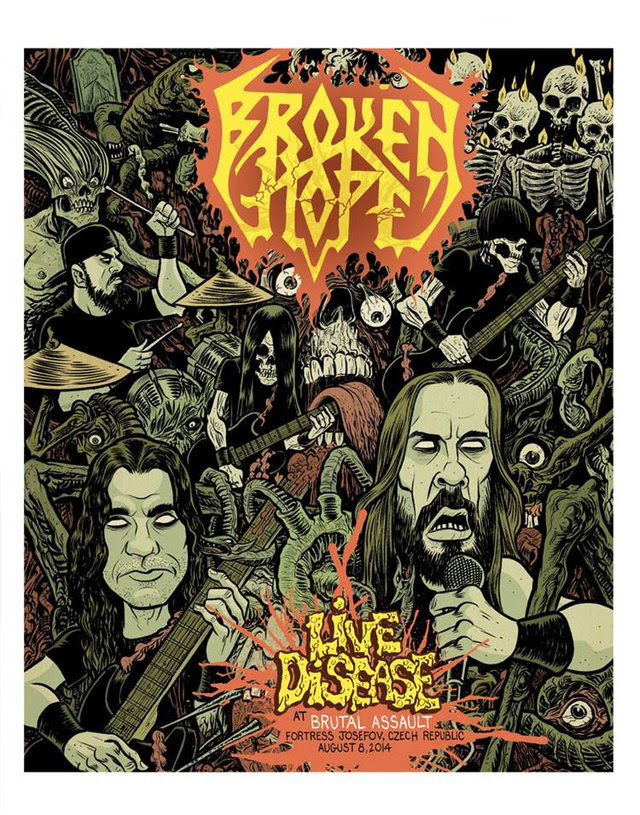 With the band marking a first for us over the pond with their first EVER UK tour the band are not content with breaking down just the one boundary this year.
Previously performing last year at Brutal Assault in Czech Republic, the band played alongside many metal greats. To mark this momentous occasion had the entire set recorded for a fantastic first. Having never before released any live material the band can now finally break the silence and are proud to present their new live DVD.
Announcing that the band will be releasing the recording in various formats of Live DVD/BluRay CD combo. The DVD see's the band's Omen of Disease line up perform cuts right through the entire Broken Hope catalogue. With the performance being captured by the legendary Tommy Jones, who has shot films for Lamb of God, Testament in the past. Whilst audio duties were handed to Thilo Fehlinger and to top it off the cool cover art was designed by Decibel scribbler Mark Rudolph. 
Take it from us, seeing the band perform for the first time in the UK their live presence is undeniable as one of the most devastating acts in the Death Metal roster everyone should check this out! Not to mention the bonus footage featuring the band's history and many other sweet surprises for fans.
Broken Hope's Live Disease will be released September 18th via Century Media Records.