At The Drive In's in-ter-a-li-a Commanding Relationship Among Other Things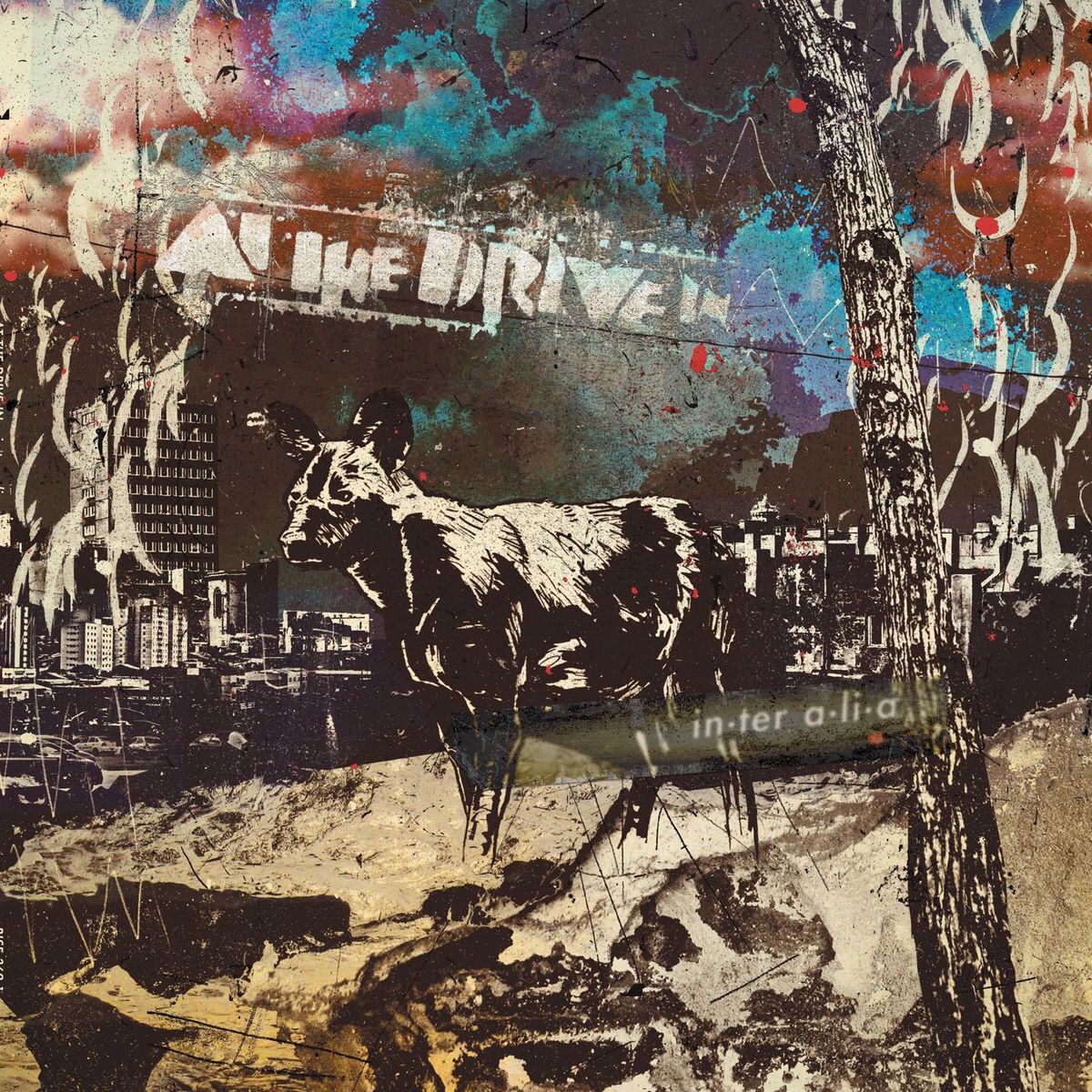 Seventeen years since their groundbreaking Relationship of Command was released, visionaries At The Drive In return at last with their brand new album in-ter-a-li-a. Reforming for a performance at California festival, come Topshop catwalk that is Coachelle back in 2012, the influential Post-Hardcore team banded together for the first time since their 2000 break up.
Tracklist:
No Wolf Like The Present
Continuum
Tilting At The Univendor
Governed By Contagions
Pendulum In Peasant Dress
Incurably Innocent
Call Broken Arrow
Holtzclaw
Torrentially Cutshaw
Ghost Tape No.9
Hostage Stamps


Length: 41:00
Label: Rise Records
Release date: May 5th 2017

As in-ter-a-li-a begins and the slight distortion of "No Wolf Like The Present" we're immediately in familiar territory before being given way to the classic vocals of Cedric Bixler. The semi sung, semi spoken word delivery has been patented as his own yet you can see just how far the band's influence ranges with myself in particular relating it to one Gerard Way's delivery who would have no doubt been influenced by ATDI. Cleverly titled songs like "Torrentially Cutshaw" feature the quintessential groove that fans would expect to hear from At The Drive In. Predominantly driven by the rumbling bass guitar of Paul Hinojos coupled with the bright sounding guitar makes for a brilliant complimentary tone.
The one undeniable quality of in-ter-li-a is its intelligence. Both from a lyrical and musical standpoint the record stands incredibly high up. Simultaneously unpredictable yet following a semi linear path, single "Governed By Contagions" follows deliberate and both focused path, yet feels totally free form musical make up. Coupled with the lyrics, despite the slight schizophrenic delivery, sounding like the babblings of a mad man, instead paroles that exude intelligence, acting almost more like poetry come spoken word. Similarly effects are put to excellent use on follow up "Pendulum In A Peasant Dress". Working together each guitar speaks it's mind all while the rest of the band is conversing to form a free form sentence that might be hard to follow at first but sinks it's teeth in.
Bixler's vocals, as ever are a huge part of At The Drive In's charm enhancing chorus sections to no end in particularly "Incurably Innocent" where the man carries the section entirely. At times the record can take on a slight menacing nature, the taunting nature of "Call Broken Arrow" yet the progressive hybrid of Punk and Metal, brings it all together in a beautiful and intriguing package. Seventeen years later of course the band are no longer the same entity but their sound is as iconic as ever. Of course it won't be as groundbreaking as Relationship of Command but with the genius that is int-er-a-li-a it reaffirms their position as one of the forebears of Post Rock and among other things I welcome them back with open arms.
At The Drive In might not be quite the same as they were seventeen years ago but neither is anyone. With growing comes maturity and in-ter-a-li-a is a perfect example of a more mature approach by an influential band.