An Interview With : Chris Barnes (Six Feet Under)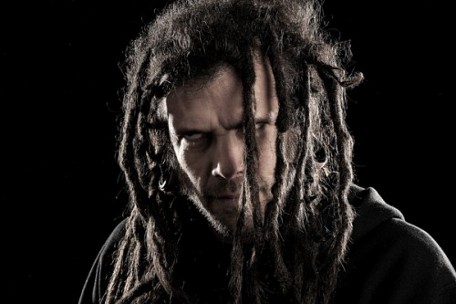 We spoke Chris Barnes of death metal legends Six Feet Under about their new record Crypt Of The Devil…
With Six Feet Under this year returning to the scene, the band has gone through several hefty line up changes. Meeting the death metal worshippers Cannabis Corpse on tour a strong friendship was formed ending in the band becoming the recording line up. Instrumentally speaking, Crypt Of The Devil delivers some of the most solid death metal out there. We spoke with our bionic man Chris Barnes about the band's new album, what it was like back in the early days of Cannibal Corpse and what exactly death metal is like in this day and age.
The Metalist : How do you feel that death metal is perceived in this day and age?

Chris Barnes : Well I think that it's perceived in pretty much the same way. It's just a little bit more known about, than it was twenty years ago. It's still very well known about and very well loved by the people that enjoy this style of music and are new to it and that are old to it. I still see the same reactions at shows by new fans, as I did from new fans twenty two years ago. I kind of live in that bubble, where I guess everything is still the same but I guess trends and the way people dress, the way that music is portrayed and the way they make music is different now. All sorts of things like that as far as technology goes. As far as the base instinct of metal fans the energy of the music transcends time.

Just as horror films people will always like to experience a part of themselves that they can't physically experience. You could go on a roller coaster in an amusement park and know it's safe and you're going to risk your life doing something. You'll do that but you wont jump off a thirty foot bridge into water because your brain tells you you can't do that. You can't risk your life, but there is still an adrenaline rush or a semi adrenaline rush. Or a rush of some sort a feeling that makes you feel alive maybe, makes you feel free in some way? People like that. That transcends time. That feeling, so when I look at people in the audience that have smiles on their faces at my show, at the bands performance. I look at them and I say that's the same and it makes me feel good to be up there and that's why I keep doing it. That's why I don't worry about what the negativity is out there,  because that overpowers it, that good feeling that everyone shares. At that one moment in time that will be constant…
Six Feet Under's brand new album Crypt Of The Devil is out now via Metal Blade.