Album Review: Pallbearer – Heartless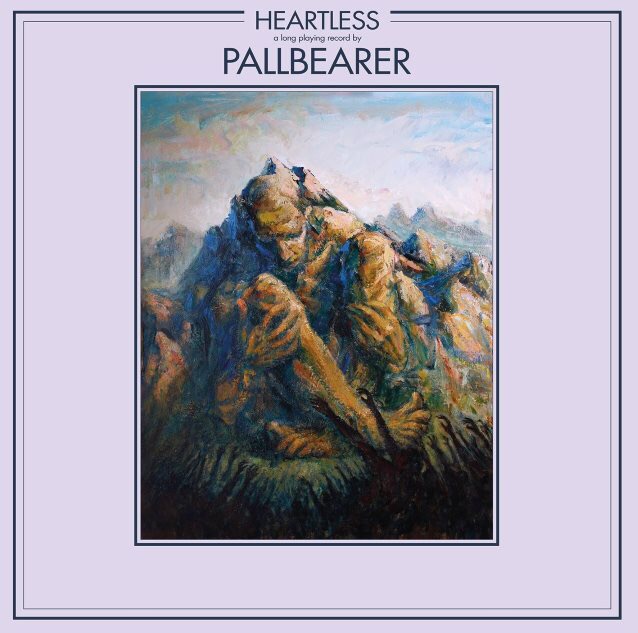 One of the many beauties that lie within music is the idea of escapism. Wanting to temporarily sojourn to a world of limitless possibility, Prog is the father of this wanton, exploratory voyage. Despite I ts heyday being in the seventies, the impact felt on the scene has been ever lasting and will do so for many years to come. Somehow obtaining the monicker of Doom band, Pallbearer invite the listener of a journey of true escapism in the tale that is Heartless.
Tracklist:
I  Saw The End
Thorns
Lie Of Surival
Dancing In Madness
Cruel Road
Heartless
A Plea For Understanding

Length: 60:00
Label: Nuclear Blast Records
Release date: March 24th 2017

Ironically not a concept album, Heartless is the band's first instance where they have gone against the idea of following their conceptual imagination. Far be it though to say that they musicianship is not imaginative however. Based around the more relatable of life experiences Heartless' tone is sombre. Encapsulating their more melancholic of sides "Lie of Survival"s soft, fuzz tone lead lines create a soft bedding for an undertone of sadness throughout the song. Brought together once again "Dancing In Madness" another Herculean offering whose riffs are sure to as world conquering as they are sad.
Not one for the faint of heart, tracks on this lonely Prog island are long. The shortest being just shy of 6 minutes, Pallbearer are masters at layering. Working off of a simplistic melody the band will slowly but surely apply small dynamics until the track takes on an entirely different meaning altogether. Take album closer "A Plea For Understanding" the monster 13 minute song , easily a highlight on what is an album of highlights acting as a beautiful, slow march off into the unknown. Tying together each aspect that make Heartless just so ingenius. Woven harmonies ebb their way into the subconscious, whilst creating simultaneously the most beautiful yet morose backdrop.
Draped in the trimmings of the classic seventies era, the overall feel of the record is one of warmth. Echoing a time of the welcome LP rather than the uncaring MP3. Nevertheless, Pallbearer do kick it up a gear at times. Opener "I Saw The End" might begin with a wandering lead line but it's midsection change that summons the catalyst into Iron Maiden style harmonies that make you feel as though you're scaling a mountain than listen to music. No doubt created for the album format there aren't singles here, though "Thorns" would work as the most logical, instead to understand the real essence Pallbearer embody you have to submit yourself to the journey. Reviving the ethos of classic Prog, Pallbearer have created a piece that is unique to them and their time yet which would sit perfectly amongst your dads collection of old ELP, King Crimson and Camel LP's. A truly phenomenal wandering in the softened, nostalgic landscapes of Prog.
Without a doubt one of the best records you will hear this year. Emotion being plentiful and melody beautiful, this is Prog Rock in 2017 at its finest. 
If you like what you read / heard then you can pick up the album here!