Album Review : Obituary – Obituary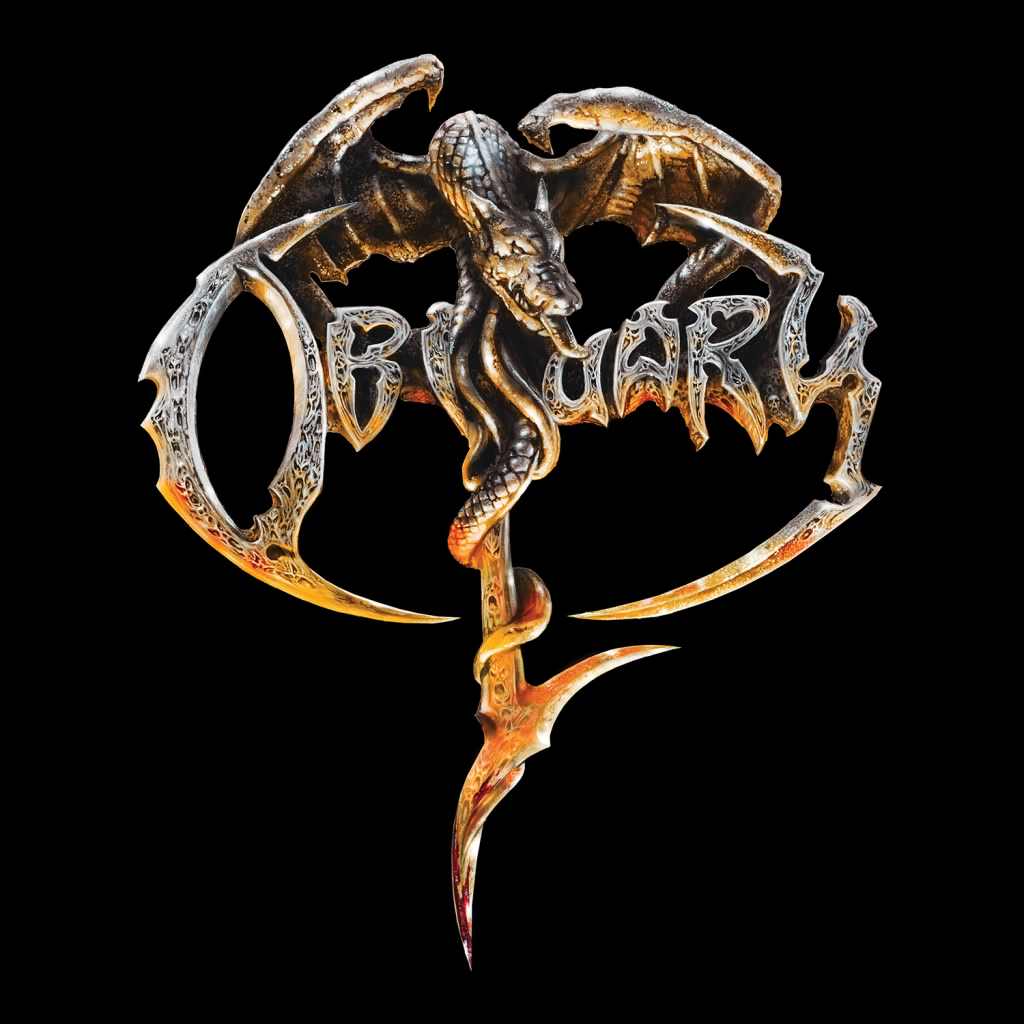 Prehistoric in their art, the Florida swamp stompers are the fathers of Death Metal. Pounding their way onto the scene in the heyday of the nineties, subtlety has never been their strong point. Returning in 2014 with the gore drenched Inked In Blood, Obituary enter the fold once more to deliver their tenth studio album, simply titled Obituary.
Tracklist:
Brave
Sentence Day
Lesson In Vengeance
End It Now
Kneel Before Me
It Lives
Betrayed
Turned To Stone
Straight To Hell
Ten Thousand Ways To Die


Length: 33:00
Label: Relapse Records
Release date: March 17th 2017 

The decision of a self titled record is almost always meant as a statement of intent. At times a reaffirmation of identity but almost always shows a band that has cemented their place among their peers. The immediacy of "Brave" recalls the band's fervour on their earlier material. Bringing this bullish, stubborn and very pissed off style to the fore and much of the album follows suit. A record that last just under thirty five minutes, Obituary have definitely trimmed the fat. Each track blisters past screaming its piece and disappearing into the nether.
Of course John Tardy's vocals make up some of the best moments of the album. Despite him doing exactly the same thing on every record, there simply is no one quite like him. Weaponising the steam roller attack of Trevor Perez and Donald Tardy the ghoulish, leering howls are absolutely brilliant. Particularly when put against the contrasting shred fest that is "Sentence Day". Not letting up for one moment the aggressive "End It Now" conjures up all manner of Death Metal fury before the band's patented half time measures temporarily muzzle the track before returning baring teeth.

Choosing to only have ten tracks will stand in Obituary's benefit, though the songs are short, their shock is sharp. "It Lives" introduces the fuzz style guitar before being barrelled forward with Tardy's ghoulish scream the way a spirit escaping its crypt would sound. This is vintage Obituary at its absolute best, with twenty plus years under their belt the band don't need to reassert themselves as the pedigree of the Death Metal breed, we already know that. Herein lies the rub, this is what makes Obituary essential to any self respecting Death Metal fan. It's a band who know exactly what they're doing, doing what they do best. Get ready for a headbanging, skull crushin' and most importantly redneck stompin' ride through hell.




Without a doubt one of the strongest Death Metal albums you'll hear this year. Here is a band doing what they do best and absolutely loving it, not to mention schooling everyone else simultaneously.
If you like what you read / heard then you can pick up a copy of the record here!