Akercocke Comfirm Reunion Working On New Album And Playing Bloodstock!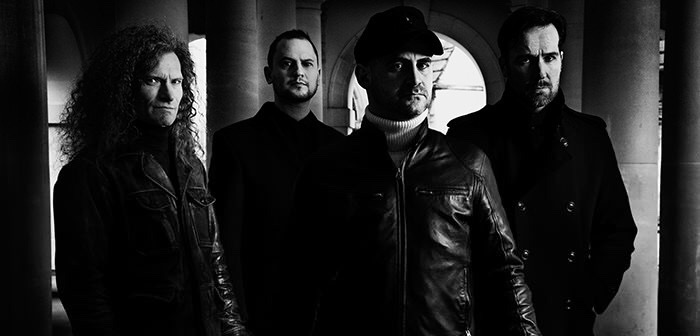 At last one of the premier Death Metal come Black Metal bands have confirmed that they will be returning.
Teasing an announcement for the last couple of weeks, the band have been quietly getting everyone's hopes up with the cryptic "The Monkey Is Out of The Cage" message that has been seen and left around various different places. One such a place was Bloodstock HQ! Not surpsingly today that they have now announced that the band will be performing at this year's Bloodstock on Friday.
The line up will consist of Jason Mendonca, David Gray, Paul Scanlan and Nathanial Underwood. Not only that however but the band have also announced that they are working on their sixth album the follow up to Antichrist.
The band state :
"We have returned fuelled by positivity and a new collection of unique, challenging material. Akercocke's raison D'etre has always been to try and develop our sound from one album to the next." The continue "Presently we are working on our sixth studio album. Expect new atmospheres, musical diversity the sublime and the ridiculous."
We cannot say how overjoyed we are to hear this news from the Akercocke camp. I remember discovering the band by accident, purchasing Earache's Chop Off Your Own Head compilation and the introductory riff to "Words That Go Unspoken, Deeds That Go Undone" opened my ears to a whole world of Black Metal.
More updates very soon according to the band!