A New Era of Prog : Meet Nova Collective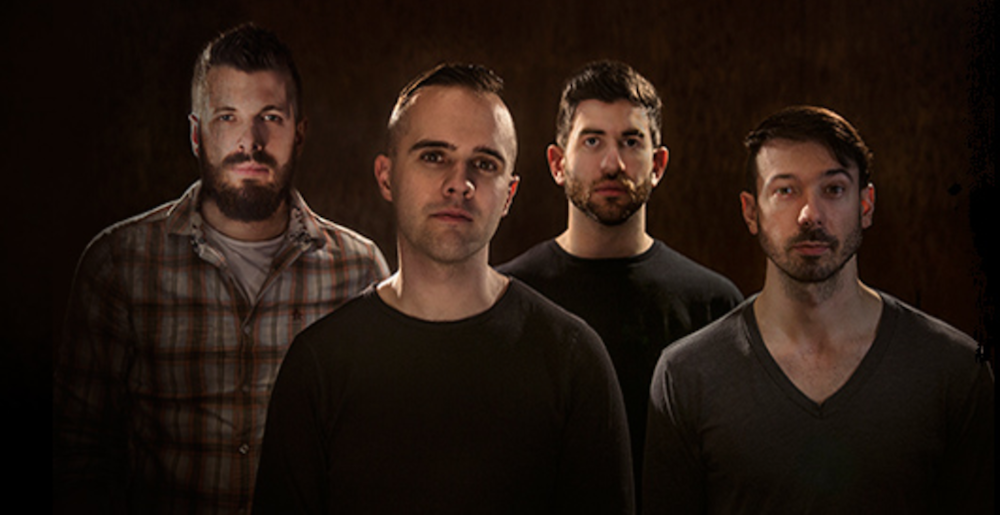 Bred on collaborations, the sheer musical dexterity demanded in Prog often brings those with a diverse musical ability together. Ranging from the classics of Yes to the more modern day wailing of Dream Theater, the genre is as Potentiall one of the most expansive in music. Mainstays in the Prog scene Between The Buried and Me unveiled their latest coup de grace which follow with an extensive tour all over Europe and the US. Flying the flag for the British, Proggers Haken were brought along for the ride. Thus a partnership would be forming to create the first steps towards initiating the Nova Collective.
Written over two different time zones, it seems that in the Prog world that continents merely rely on time signatures than zones. A unison of the UK and the Americas, Haken's Richard Henshall and ex-Haken keys master Peter in tandem with Between The Buried and Me's Dan Briggs and ex-Cynic drummer the band are an all star cast.  Speaking to one Dan Briggs the man elaborates for us "It came about from a couple of guys and a couple of emails from two different continents talking about enact others music just really finding out that we had a lot in common. That was talking about Between The Buried and Me and Haken, with Richard, the guitarist. He had interest in doing a solo record and he sent me two very small pieces of music. Just a couple of verses and I don't even know if I listened to them before I wrote back, let's start a band. At least write an album!"
So once they had decided to write an album, what then? Understanding various different needs and wants from the band each member contributed their different musical approaches. Beginning as something sounding similar to respective bands, however once it has gone through the kaleidoscopic filter ends up being an entirely different entity giving life to Nova Collective's identity.
"That was kind of purposeful as well, there are some songs, that we were working on. I remember one song in particular "Air", which Rich had written, just a great verse and a chorus and when we got the vibe going between the four of us, it just had such a good feel and a different feel from what we had written so far for the album. I had this feeling that it was kind of, you know what you would expect from a Haken song. I just thought let me take a stab. It was good though, it forced us to really live within the song. It was our first album but for Rich and I who are actively writing music for other bands it was a big step for us in the music we write."
With a multitude of influences in Prog already, a huge inspiration to not only Nova Collective but the Progressive world at large were the likes of King Crimson. Sadly passed away recently, John Wetton was a master of his time, alongside the likes of Adrian Belew and of course Bill Bruford. In looking towards what has fueled not only Briggs' inspiration for his new band but as a musician its unmistakable that King Crimson played a huge part in the creation of his sound.
"The first era of Crimson that I got into was the eighties with Adrian Belew, Tony Levin and Bill Bruford but the next era I went to after that was Red. Red and Larks Tongue, were and still are, huge records for me. The Larks Tongue record, they were so out there! They were introducing a lot of world music influences. Bill Bruford had the full line of percussion, it was almost like Avant  Garde Classical music meets Rock and Metal. Him and Greg Lake. Greg Lake dying like two months from each other. Keith Emerson the year before. We were kind of talking about it on tour, those guys all existed in another time!"
Being a huge driving force behind the writing process in Briggs' other band, Between The Buried and Me, the man doesn't simply remain on Bass guitar. Responsible for wiriting melody after melody, the bassist is a veritable musical virtuoso when it comes to song writing. So how does the man nail this approach?
Usually when I am writing the bass stuff, if you're taking about a BTBAM record, I add it in at the very end when we're done putting together the compositions. There were times writing Colors or The Great Misdirect where I would write a bass part and then Blake, months later would write his final drum part and the accents would be completely different from the rhythm of bass. I like for the rhythm section to have a unified feel so then I would rewrite my parts based off his drum beats. Now we are more kind in sync.

For a group like Nova, it was the same thing. I was writing with guitar and keyboard in hand. Doing the Bass at times, I was trying to do it in conjunction. Matt is a monster on drums, he'll take a part and completely turn it inside out. There are sections of improvisation that you plan ahead for but usually all the parts are pretty well done and  composed and rehearsed ready to record.
Having crafted the album in the different musical arena, owing mainly to technology and its far reaching capacity, Nova Collective have set their sights on touring in support of The Further Side. However coordinating schedules isn't always quite as easy as you might think!
We're trying to actively get the record into people's ears right now and try to get the next step forward. Rich and the Haken guys are backing Mike Portnoy right now on a little thing he is doing this summer playing some Dream Theater stuff, so they're kind of doing a bunch of festivals. BTBAM is actually open for a lot of this time, we're just writing, trying to get the schedule to line up but it'll happen!
Despite their geographical displacement, there could be the possibility of the band touring. Spending numerous days together the band thought it important to not only be musically compatible but to make they would have common interests other than music. It would come as no surprise that top of the list would be the love of Sci-fi.
Of course creating music is all well and good but being in a band, whatever format, you need the glue that holds you together. Something apart from your obvious musical attractions. A classic element that has been present throughout a lot of Prog's heritage has been the accompaniment of Sci-Fi. The Prog equivalent in the film arena if you will, absolutely mad ideas featuring all sorts of weird and wonderful creatures. Visiting worlds unknown, its a beautiful metaphor for the expansive nature and the curiousity of Prog. Of course the two go hand in hand often, particularly when introducing the limitless scope of the concept album but you wouldn't expect it to infiltrate as deep as it has in the community of Nova Collective.

We had been writing some music and I think I just realised, that for Rich especially, I have known Matt for four or five years now.We've got to find something else that we have in common outside of the music thing so let's start talking,  we very quickly landed on Sci-Fi. Science Fiction is a big part of the entertainment that we're into and turns out our pianist, Pete was just finishing up his doctorate for, theoretical physics so he is a huge Sci-Fi fan. The Nova idea is a double meaning in terms of Sci-Fi like a celestial space meaning and also the direct Latin sense meaning new. For us we were trying to take a step away from stuff we had done before differently within the four of us and that was very exciting. Maybe not as deep of a story as The Butthole Surfers haha!
Not thinking that they would be jamming with someone who was a theoretical physicist, the band have more than their fair share of surprises it would seem. Of course this wouldn't be too much of a problem for the band if they were going to never perform together but touring together would be out of this world with the unveiling of their secret talents.
I was intimidated to meet him when I did. I thought "I'm going to look like an idiot with this guy"  but he couldn't be anymore of a dude and you wouldn't think he was as well educated or learned as he was until you read some of his papers or just got him onto the topic of black holes and space expansion.
Remaining in keeping with the Science Fiction theme the band have adressed, surely it must have been an incredibly odd expereience creating music with people that you have never met! Spanning different time zones, in different continents, the often double edged sword of technology was, in this instance able to create something that the likes of the seventies master musos might not have ever envisioned but does it sound the same?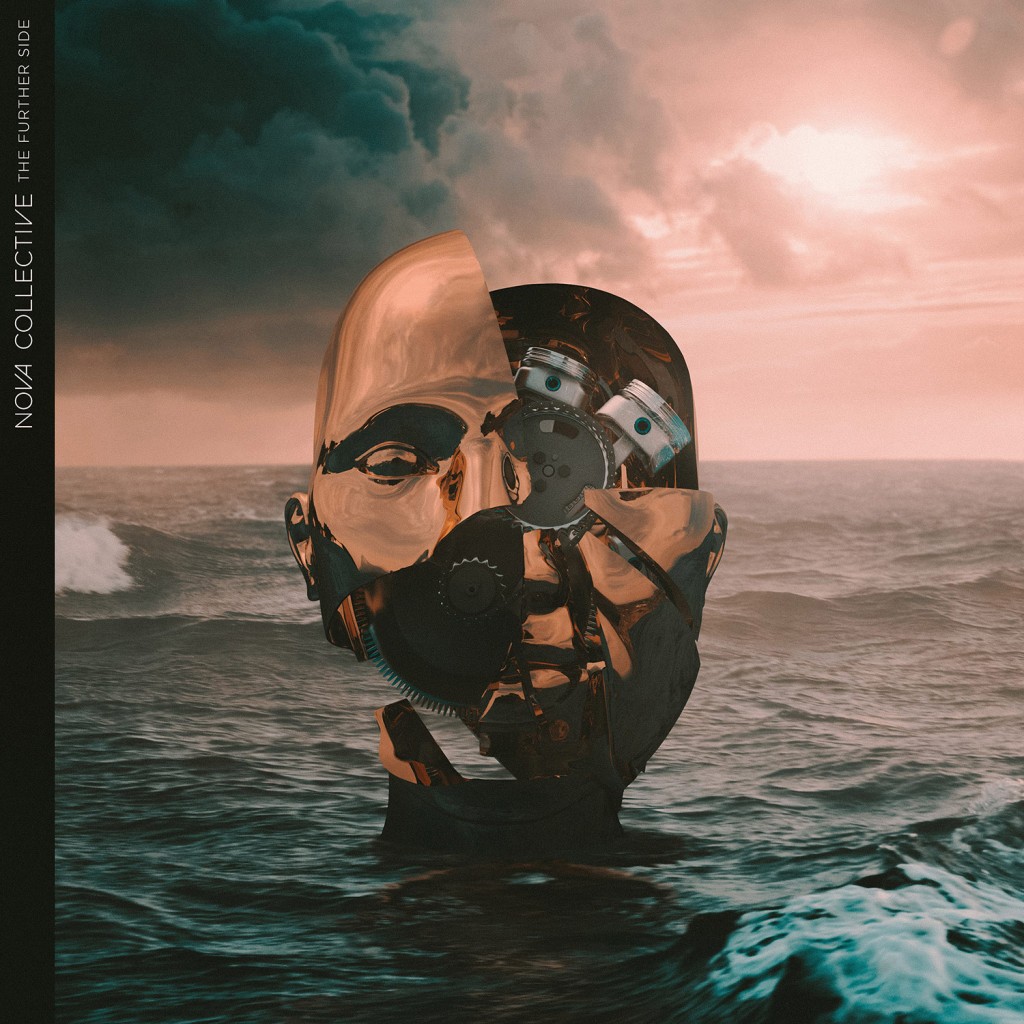 Kind of, I think that we were just so excited and we had faith in what the other person is doing. What we got back from someone in each section was so good and so exciting, it seemed like no one was very protective of things. I was writing off stuff that Rich was sending in that moment. "Dancing Machines" was the only fresh from the ground up idea that I contributed that was just kind of influenced by what we had been writing and talking about. That's kind of what I love doing now, capturing this session, whatever it is, getting it down and moving onto the next thing.
With the world moving in mysterious ways, the likes of not only Prog but Metal is an ever changing entity now. Forever evolving, the likes of Fallujah for example releasing their brand new album Dreamless last year. Crafting this meld of shoe-gaze come technical death metal which is quite unlike anythng that people have heard in the genre before. Of course the most ingenious of times were back in the hey day, with heavy weights Crimson, Palmer et al but as with the likes of Slayer, Megadeth etc… The older bands are slowly fading off the stage. All bands mentioned above of course will have staying power that will outlast innumerable bands but will there ever be a band that could fill up Japan with thousands of seats in demand of Prog?
A band like ELP especially, aside from King Crimson, they sold a fuck ton of millions of records in the seventies. Those guys were the reason that Prog was associated with excessiveness. Their live shows were just out of control because they were playing to 20,000 people, that's just not normal! When they would sell half a million records and go to Japan and play in front of 50,000 people or something. It's just not reality! We're lucky in Between The Buried and Me that anyone wants to listen to the mix of what we do. With all the other groups, if you saw that movie La La Land, they talk about Jazz and what it means. Is it this thing or is it this idea? The character in that movie thinks it's this thing, it's this sound, it's all he likes, a traditional sound. I think that as an art form, the stuff that I really like is the stuff that is evolving.
In keeping with their Sci-Fi aesthetic, it would seem only natural for the band to have a far out style album cover. Reminiscent of the eighties madness the record is a vertiable musical feast. Ostentatious yet minimlaist, similar to its brilliant artwork. Now perhaps not quite as accurate but with the rise of vinyl on the up and up, you could argue that the importance of a good album cover is just aas relevant as it ever has been and with a touch of the Floydian era Storm Thorgerson there's an element of mystery about The Further Side.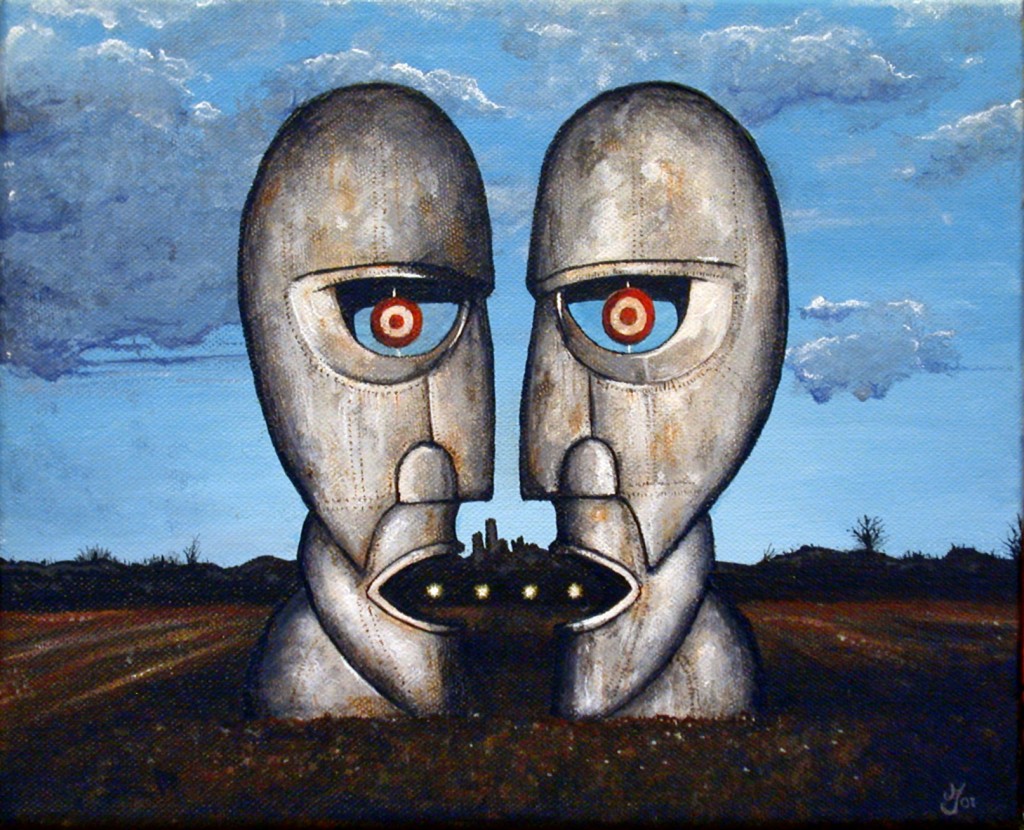 It's pretty surreal the thing I love with Storm Thorgerson's stuff is that he mixed reality with completely surreal stuff. I think the guy we worked with Neven, we wanted to push him really towards the more surreal. This record is called The Further Side, just go for it, get out there. The spread is beautiful, it was fun to collaborate with him on ideas and so many different variations. I can't wait to see it, it comes out the last day of this tour we're on March 10 so I am hoping that I come home and have the package there and see it!
Soon to be back out on their respective tours, Nova Collective have begun an incredibly exciting chapter in their fledgling musical life. Cherry picking the best elements of some of the most forward thinking bands in modern Prog, here the group have been given the musical freedom. Not bound by ability or even the anchoring of vocals, instead Henshall's guitar solos can sprawl, Briggs' bass can groove to no end. In a world constantly being innovative, in this instance technology has allowed something that we thought would be impossible for a long time. A band that started as individuals now come together to become truly exciting in 2017. Welcome to The Further Side.
Nova Collective's debut album The Further Side is out now via Metal Blade.