Trivium Announce US Tour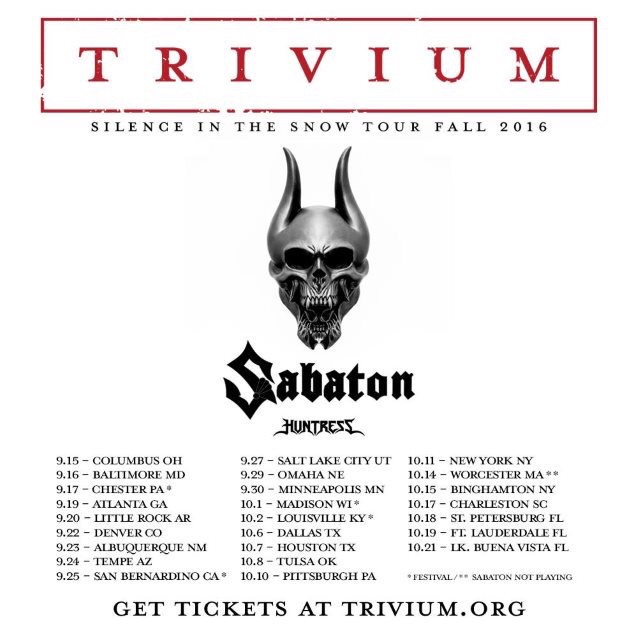 Growing bigger by the day it seems that Trivium are simply going from strength to strength as they announce a brand new US tour with some rather peculiar support.
Releasing their previous album Silence In the Snow last year, the record has seen the band excel beyond belief since. Now becoming a serious radio contender in the Metal world the band announce a brand new US tour this coming Autumn, kicking off in September the tour will run right up until October 21st.
Joining the band will be the unorthodox appearance of both Sabaton and Huntress. Not entirely understanding how these two got on the bill as musically each band is fairly different, yet this day and age a more varied tour package seems to be the way to go! Particularly with the following that Sabaton are garnering.
Tickets will be available soon.