Trivium Announce Intimate UK Shows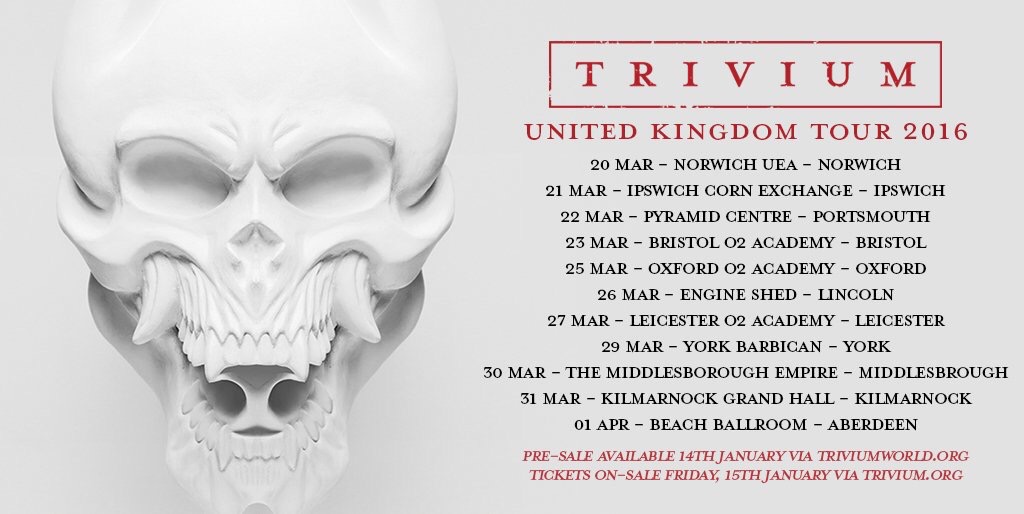 Often band's the magnitude of Trivium attract sparing shows where they would go down to major cities, listening to fans requests Trivium have instead taken the high road and opted to give the UK fans something back.
Announcing an eleven date tour throughout the UK, Trivium will be hitting up various dates beginning on the 20th of March with an appearance in Norwich culminating kn the first of April in Aberdeen. Trivium has always maintained a strong relationship with their fans and this will do nothing to hinder it. It will also mark the band's first UK shows with new drummer Paul Wandtke, add the fact that most of the venues the band will be performing in are vastly smaller than what the band are no doubt used to now don't forget the band headlined last year's Bloodstock Festival!
Tickets go on sale 9am on Friday 15th of January and you can pick them up here!