Gloryhammer Added To Blind Guardian UK Tour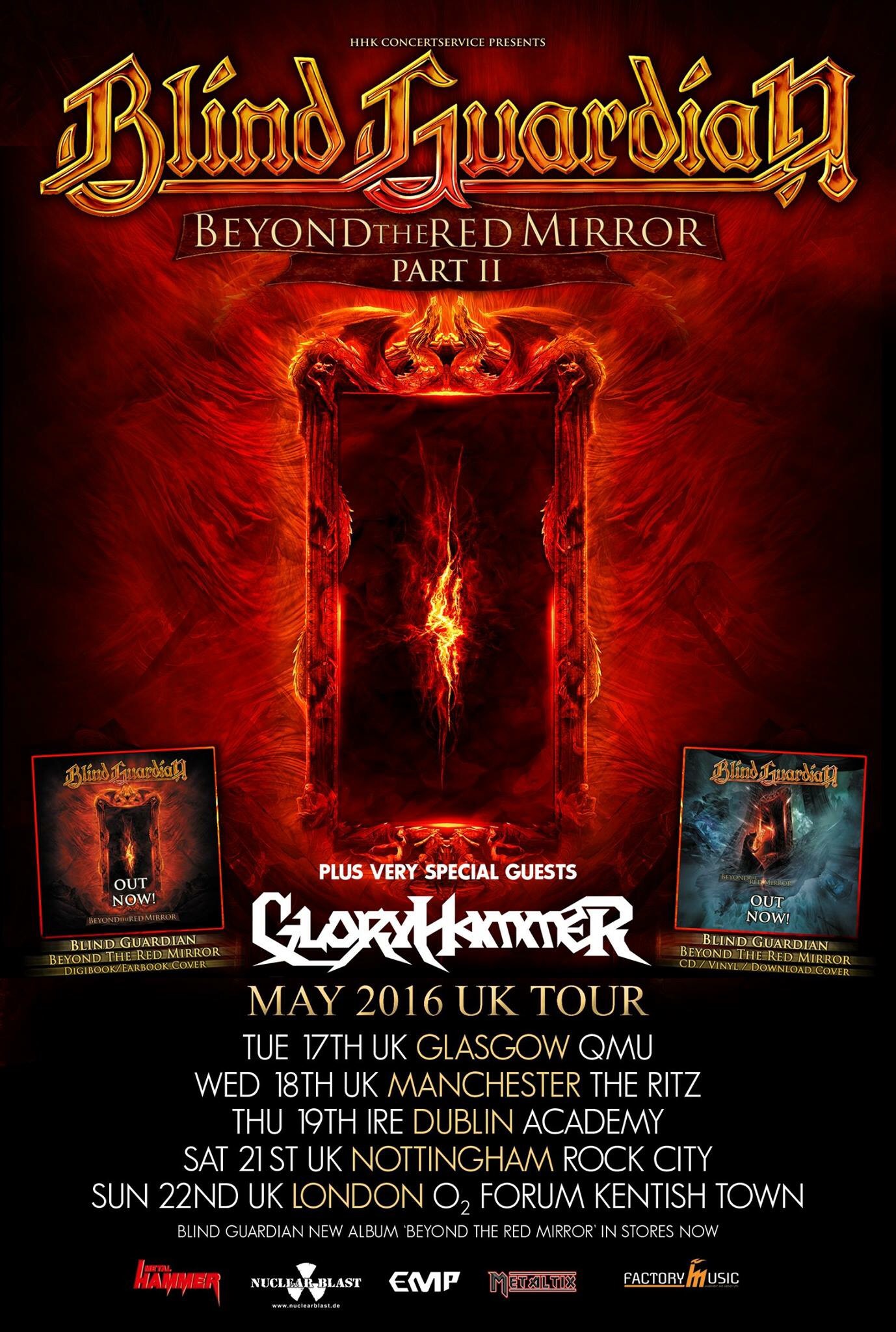 Do you have the urge to set the 'Universe on Fire'?
Or maybe even to feel it burn tonight? Well you're in luck. Angus McFife and the Gloryhammer crew are back to support Blind Guardian for a full UK tour!
The tour takes place in May, and if that isn't an epic power metal line-up, I'm not sure what is.
See the dates in the poster above!