Tesseract Live At London's Koko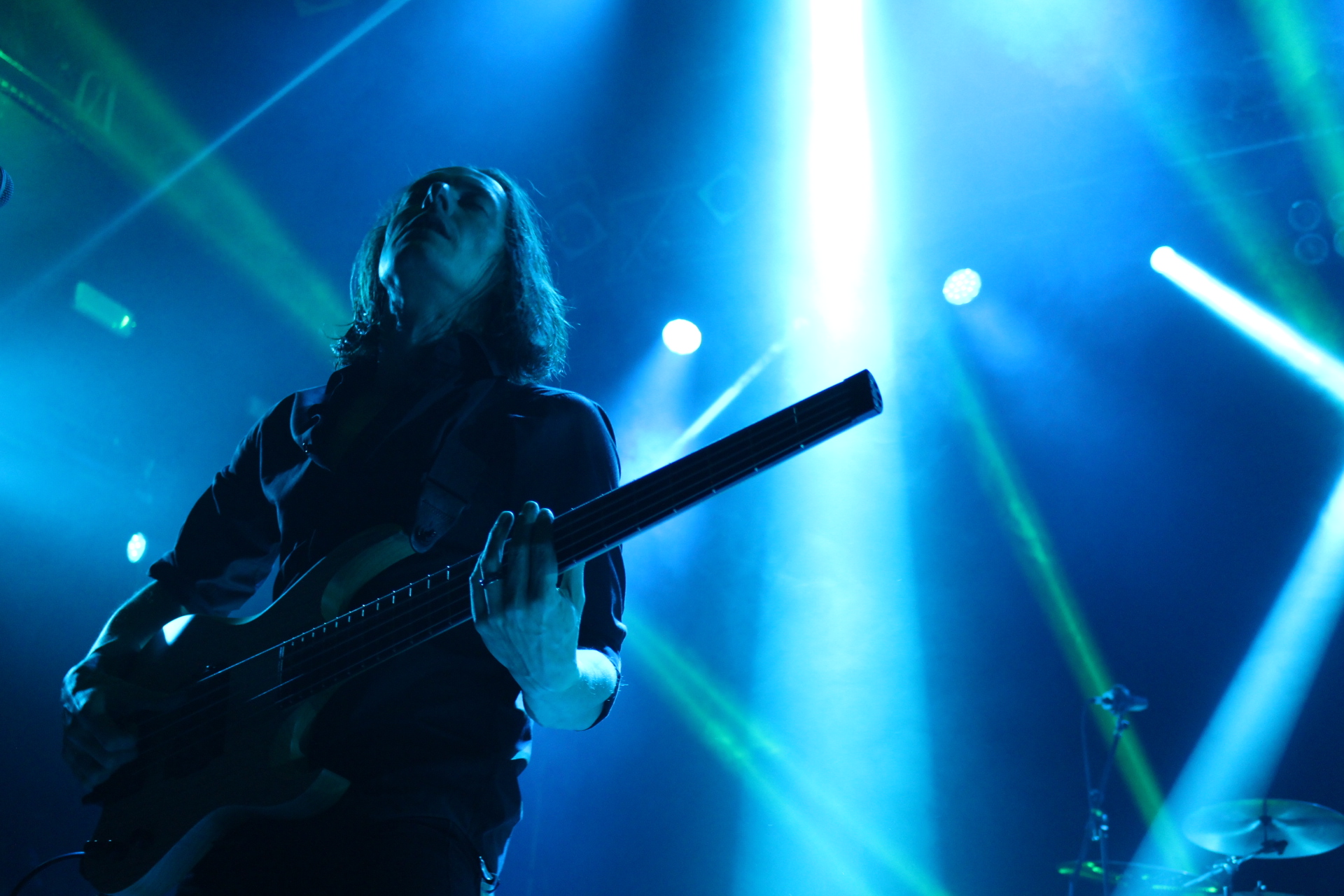 Once again we are plagued to the greedy maw of London's venues with a particularly early start time at London's Koko tonight to ensure that Club NME can still go ahead… However before that we embark on a journey of the metaphysical in both sound and spirit. Joined by Nordic Giants and The Contortionist, Tesseract will take to a sold out Koko's stage later this evening to reveal just what makes this band absolutely exceptional.
February 12th 2016
Koko
London, Camden Town
Support Bands: Nordic Giants, The Contortionist
But first the small matter of Nordic Giants, surprisingly given the criminally early start time of tonight's show the queue snakes around Koko's entrance full of eager punters ready to get in for tonight's festivities. Going up against two heavy weights Nordic Giants have the tough task of beginning the night's proceedings ahead of their counterparts. Very much in keeping with the style of tonight's progressive movement the band are in their element with an ever expanding fanbase and make a particularly divisive entrance tonight.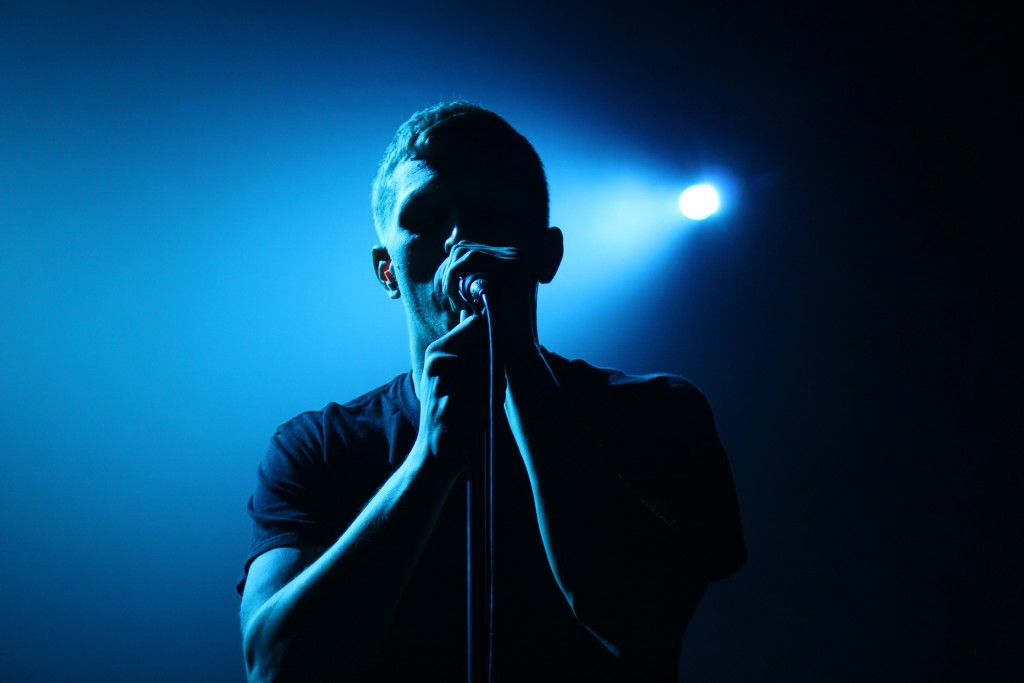 Hard to believe that their foothold into the world of Prog Language was released back in 2014 The Contortionist are a rare sight on our shores of the U.K. Previously appearing for a fleeting visit with Canadian Protest The Hero at long last we are greeted to the serene tonalities of "Language I : Intuition". Gliding onto the stage tonight's sound is perfectly level giving Cameron Maynard's airy yet focused guitar lines room to breathe whilst ensuring that the driving double pedal neither overpowers or saturates the melodious choruses. For fans of the band's older material Exoplanet's "Flourish" is injected to saite those with an appetite for something slightly more bite nevertheless herein lies the genius behind The Contortionist.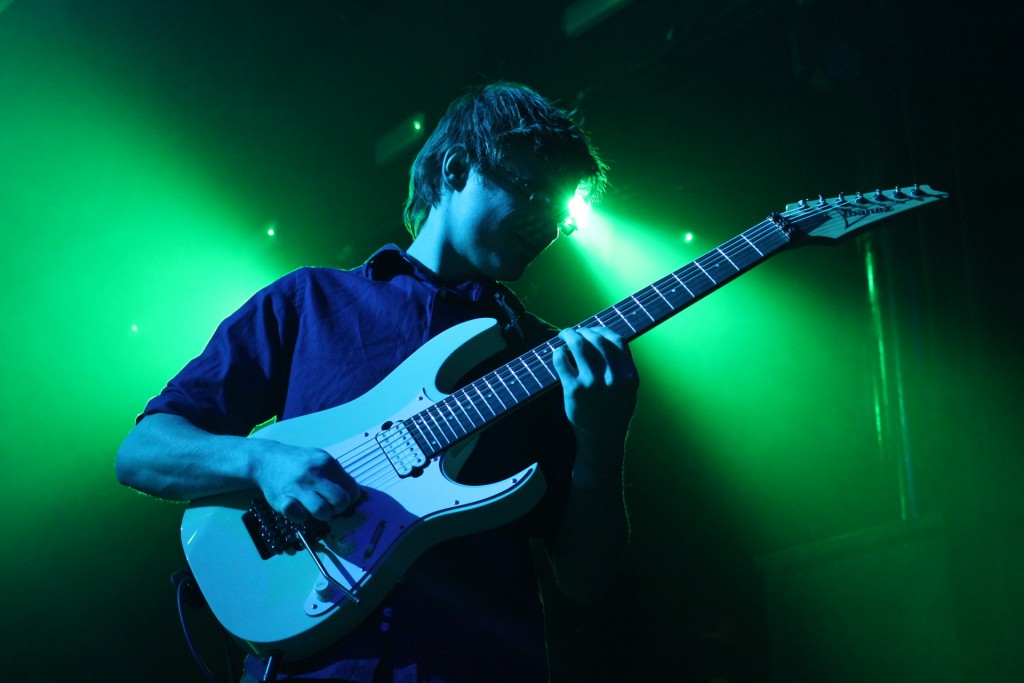 Masterfully walking the tightrope of minimalist musicality slowly deploying melody when it is needed makes for the more fierce rhythmic juddering of "Thrive" to work well in both sense of contrast making for a strangely accessible delivery. Though the band themselves are all well below the standard age of Prog maestros each member performs flawlessly. Navigating the often treacherous tremolo picking of "Causality" but it's the arrival of grand finale "The Parable" that sadly not only signals the end of our short time with The Contortionist but a fantastic flurry of emotional yet incredibly methodical music. A paradox deftly navigated by this fantastic band oozing talent, able to swoon at a moments notice with the slow build of vocals in the final track anchored with the mechanical musicality climaxes our absolutely flawless performance tonight. Set to enter the studio for their brand new album I believe that The Contortionist have merely shown us just one of their limitless forms and tonight was no exception, truly unmissable.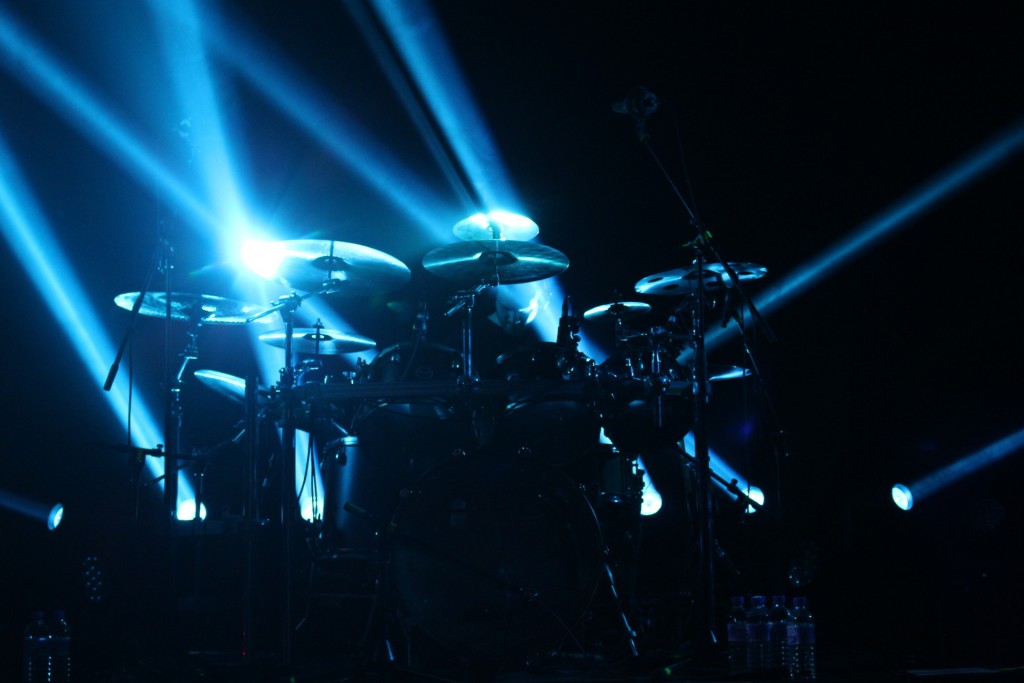 Having released a grand total of three albums Tesseract are leagues ahead of of their peers in the Progressive Metal movement. Returning with singer Dan Tompkins for album number three, the band capitalise on their most ambitious release yet with a sold out Koko. Ghosting about about the stage whilst setting up at last we are unveiled to the quintet as they begin their set with the melodious atom bomb "Phoenix"followed swiftly by second new cut "Messenger".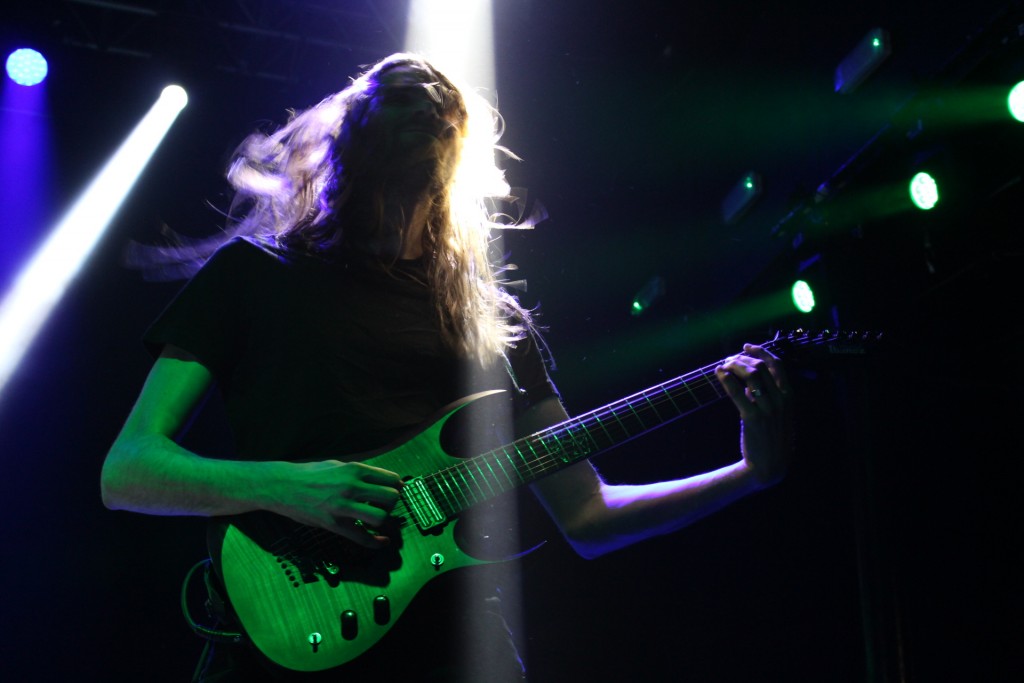 However it's the galvanised rhythmic sputtering of "Deception" that truly enlivens Koko. Our quintet smiles from ear to ear as a deafening chant of "So!!!!!" echoes throughout the halls, a definite high point not only for band but fans alike. Integral to the  inner working the metallic bass guitar clang of Amos embeds a sense of grounding. Confidently navigating the stage we are witnessing seasoned veterans at work here.  The layered sweeping soundscapes of lead guitarist Acle Kahney contrast beautifully against James Monteith's rhythmic fort holding, yet it's when the band truly coalesce to unleash their critical mass that Tesseract envelop the crowd in their musical stasis. After the waves of aggression in One material we are treated to an entire rendition of "Of Matter". Previously sung by vocalist Ashe O'Hara returning hero Dan Tompkins is unparalleled in not only his delivery but the commanding stage presence makes for a fantastic pilot for this immovable sonic vessel.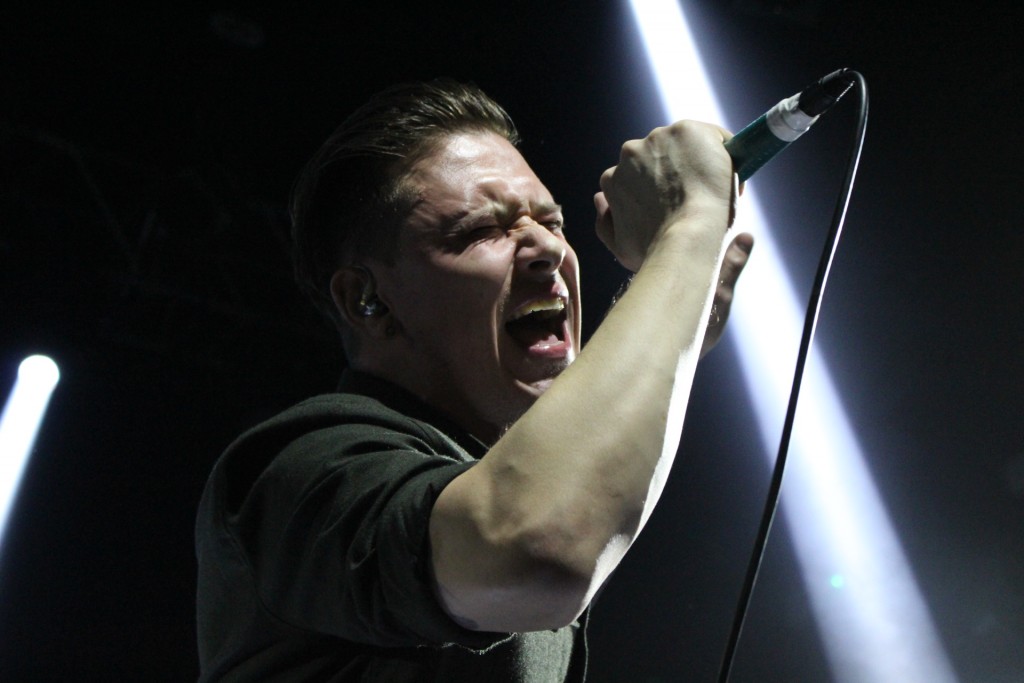 The combination of minimalist instrumentation with truly haunting vocal performances revealing emotion, form an otherworldly symbiosis between the material and the metaphysical. Drawing in a huge audience this is only the beginning for Tesseract, understanding both contrasting qualities ensures a masterful use of compromise. The band once again throw us to newer material with the shorter yet no less stand out "Survival" and "Hexes" making for smaller snapshots of the band's sound rather than the lengthy suites from previous albums. Before returning to their now eponymous One for finale of "Concealing Fate" ensuring that the audience, may be able to bathe in the alpenglow of melody can also be sonically flattened when the band do decide to expel their harnessed energy. Coupled with their near faultless musical ability, iron clad rhythmic pulse with an omnipresent understanding Tesseract have put on one of their finest performances of their career tonight. A genre that thrives on innovation and the experimental favours the bold and tonight Tesseract have more than just fortune on their side.