Temperance, Evyltyde & Metaprism Unleash The Female-Fronted Fury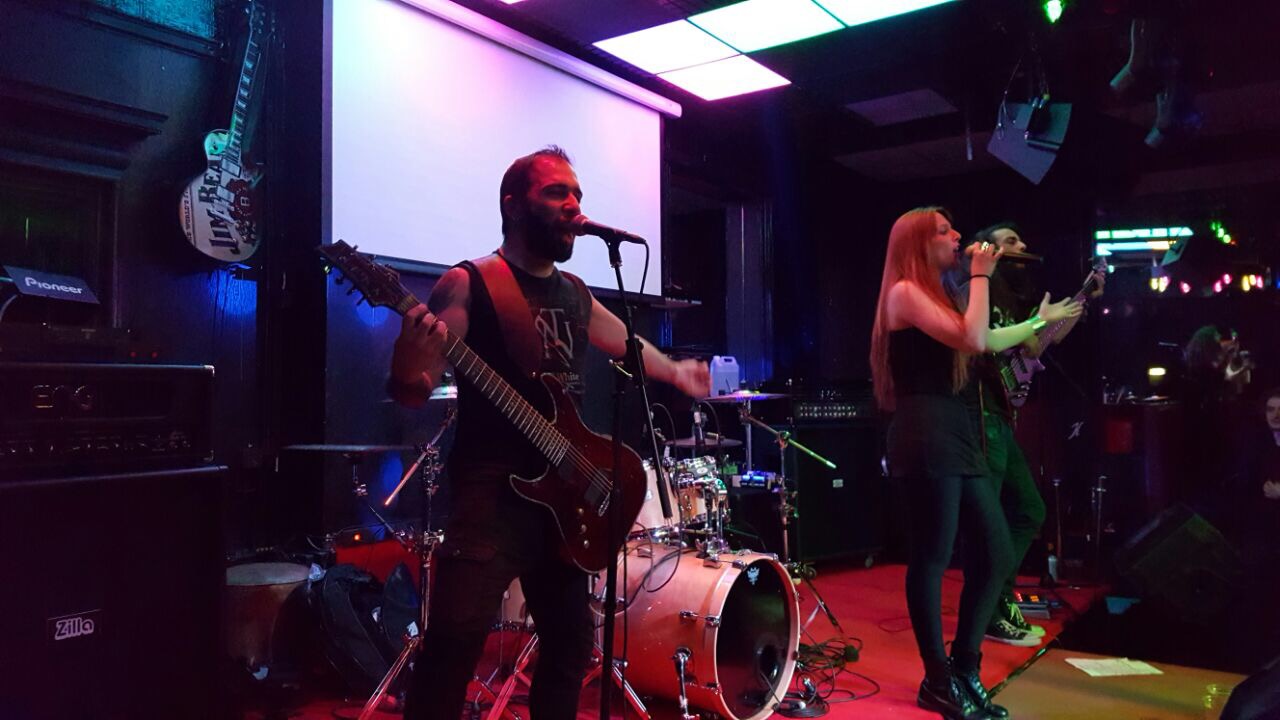 Some of Europe's lesser known bands descend upon the North London urban jungle to define what the next generation of female-fronted metal has to offer, and it's pretty damn good.
As stated one too many times before, it's always a brilliant evening when bands building a career decide to collaborate for a small show. In this evening's instance are 3 bands that I could only describe as modern metal. Why 'modern' you ask? Pundits currently have a hard time trying to truly define the new wave of metal bands emerging from every corner of Europe. Describing their subgenre as 'x' mixed with 'y' has become such a cliche, that sometimes it's better to avoid the topic entirely before a holy subgenre war breaks out.
What is of universal agreement is that every band on the bill this evening is female-fronted, and that they are emerging in a competitive metal scene. The allure of the evening for myself was seeing Temperance, hailing from Italy, fill the slot of headliner – a band I have seen before support the mighty Luca Turilli, and with a brand new album in 'The Earth Embraces Us' being a piece of 'neo-symphonic' brilliance, it was definitely worth the time of checking them out. Even more so as it was an opportunity to see who are the potential the next wave of female-fronted metal stars.
First to hit the stage was the local talent – Metaprism from Bournemouth, UK made an instant statement that they are ready to compete in the modern metal scene, churning out a blend of industrial-esque riffing with the gothic vocal niche of the siren and the beast. The performance was tight and energetic with a pitch-perfect sound in a venue where it could be easily muffled.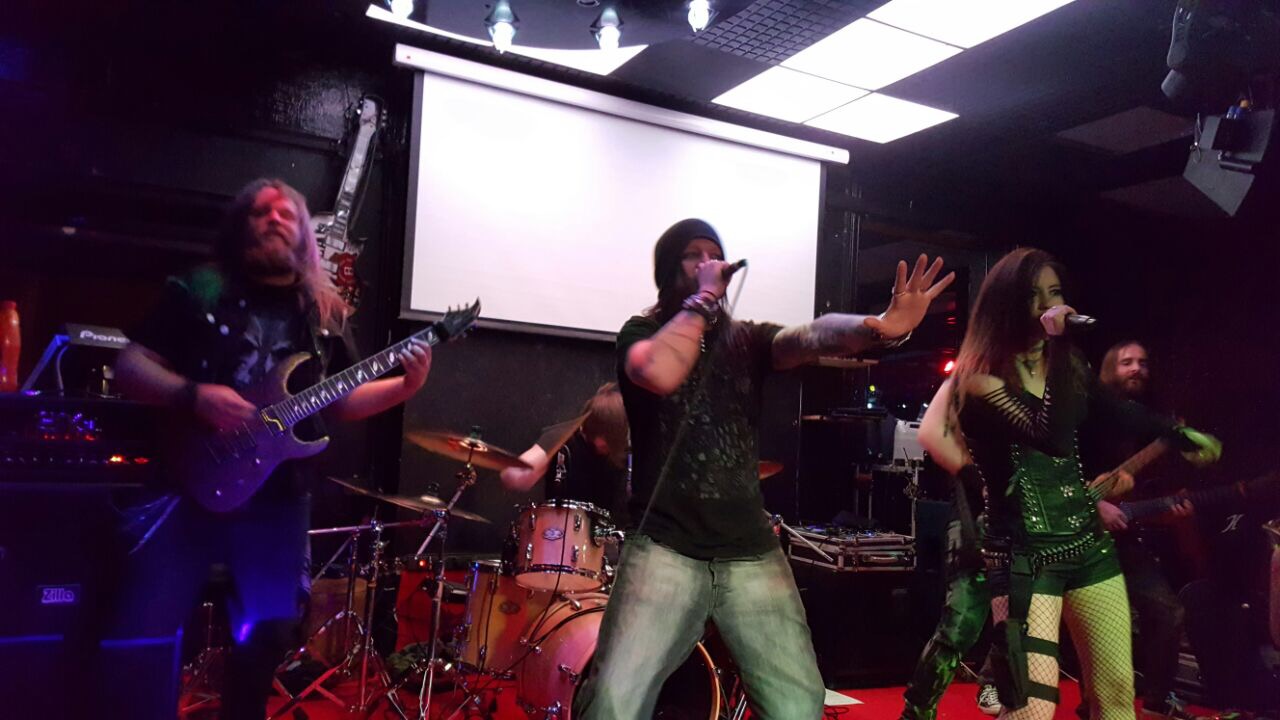 It was a reminder that there are a lot of great rising metal bands in the UK, it's just not so apparent in this day in age where the British music scene is eclipsed by the sound of the 'latest' thing in EDM smacking their sample pad repeatedly until somebody takes notice. And it takes bands like Evyltyde to remember there are passionate bands from all corners of the country that can seriously impress with their raw approach to music alone.
This particular band, next up on the billing, were a fun-loving, energetic band that won over hearts with not only their technical skill amongst the high-tempo heavy metal, but their tongue-in-cheek humour and straightforward audience engagement. A band that don't take themselves too seriously is rather refreshing, but those ripping solos coupled with some fist raising hooks does make them great attention contenders to whomever they would share the stage with.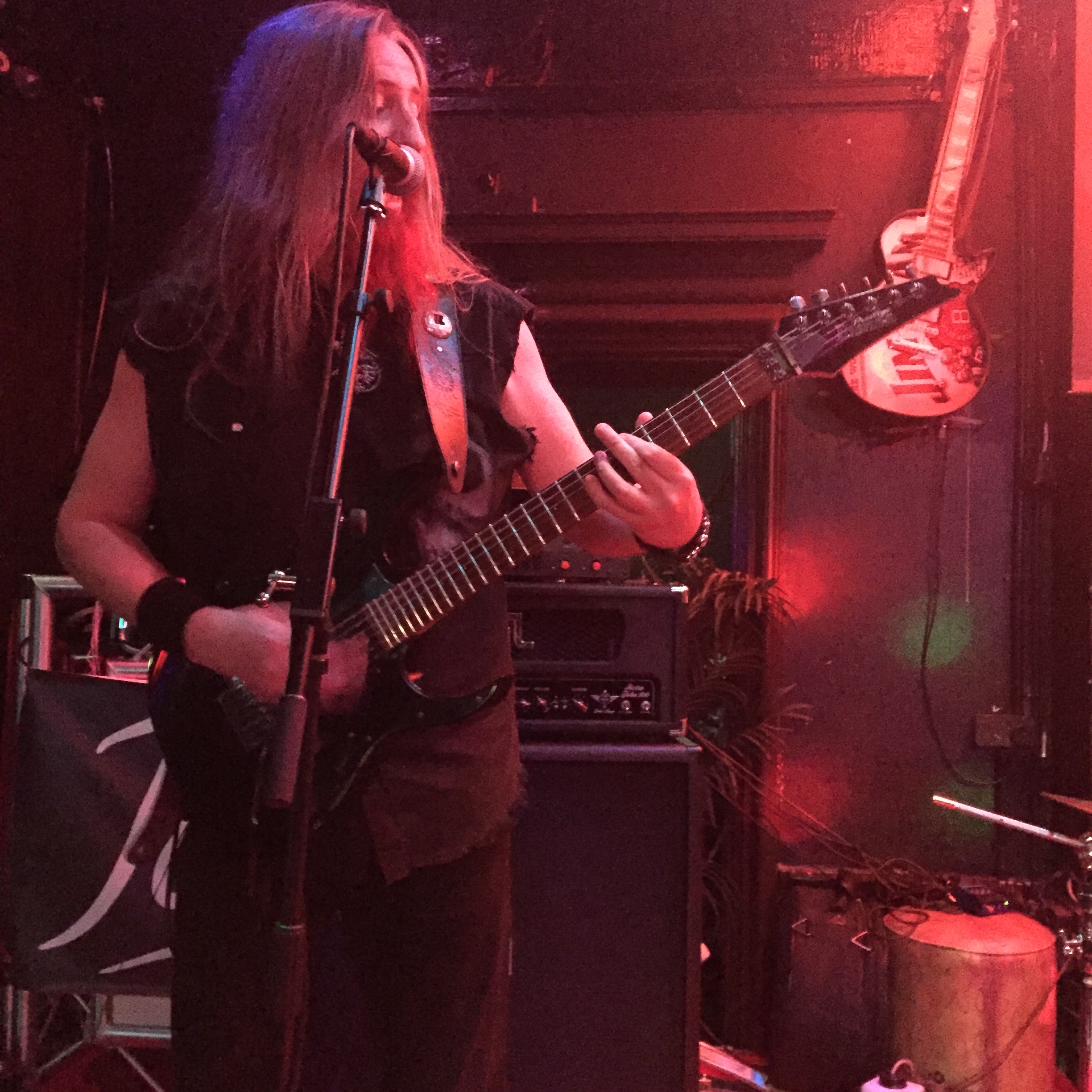 Finally Temperance cap off the evening with a set that seemed to amalgamate all that is good in 'modern' metal right now. Fiery vocal passion, technical ability and the fine art of blending subgenres to actually create a beautiful, unique sound. In the case of this Italian quartet, it's electro-symphonies with a dramatic metal flair.
Watching the band perform live made it even more evident that they are out to showcase something a little different to represent metal in the modern age. Stage theatrics crossed over with raw ability in tracks such as the newer 'At The Edge of Space' and 'A Thousand Places' truly come out swinging, and the smaller venues make each and every track that much more engaging.
As a fan, these small showcase nights are always the best kind of show – the passion is there and the engagement between band and fan as always at it's peak. As a band one is always striving to get to that next level in filling out larger venues and attracting more fans. All 3 proved they deserve a place on that next tier of fandom, and for the more discerning fan, each band created a more accurate description of what 'modern metal' sounds like – the ability to make alternative music their own.